'Forrest Gump': Robin Wright 'Was Just Going Along for the Ride' While Playing Jenny
Forrest Gump premiered in 1994, and the movie was met with universal acclaim. To this day, Forrest Gump has stood the test of time and is still a beloved classic. In the movie, Tom Hanks stars as Forrest Gump, Robin Wright plays Jenny Curran, Gary Sinise appears as Lieutenant Dan Taylor, Mykelti Williamson plays "Bubba" Blue, and Sally Field appears as Mrs. Gump.
Hanks won an Academy Award for his portrayal of Forrest and the movie won Best Picture. While Forrest is undoubtedly the most popular character from the movie, a great deal of the film's emotional weight is carried by Wright's character Jenny. In an interview with Entertainment Weekly, Wright reflected on playing the iconic character.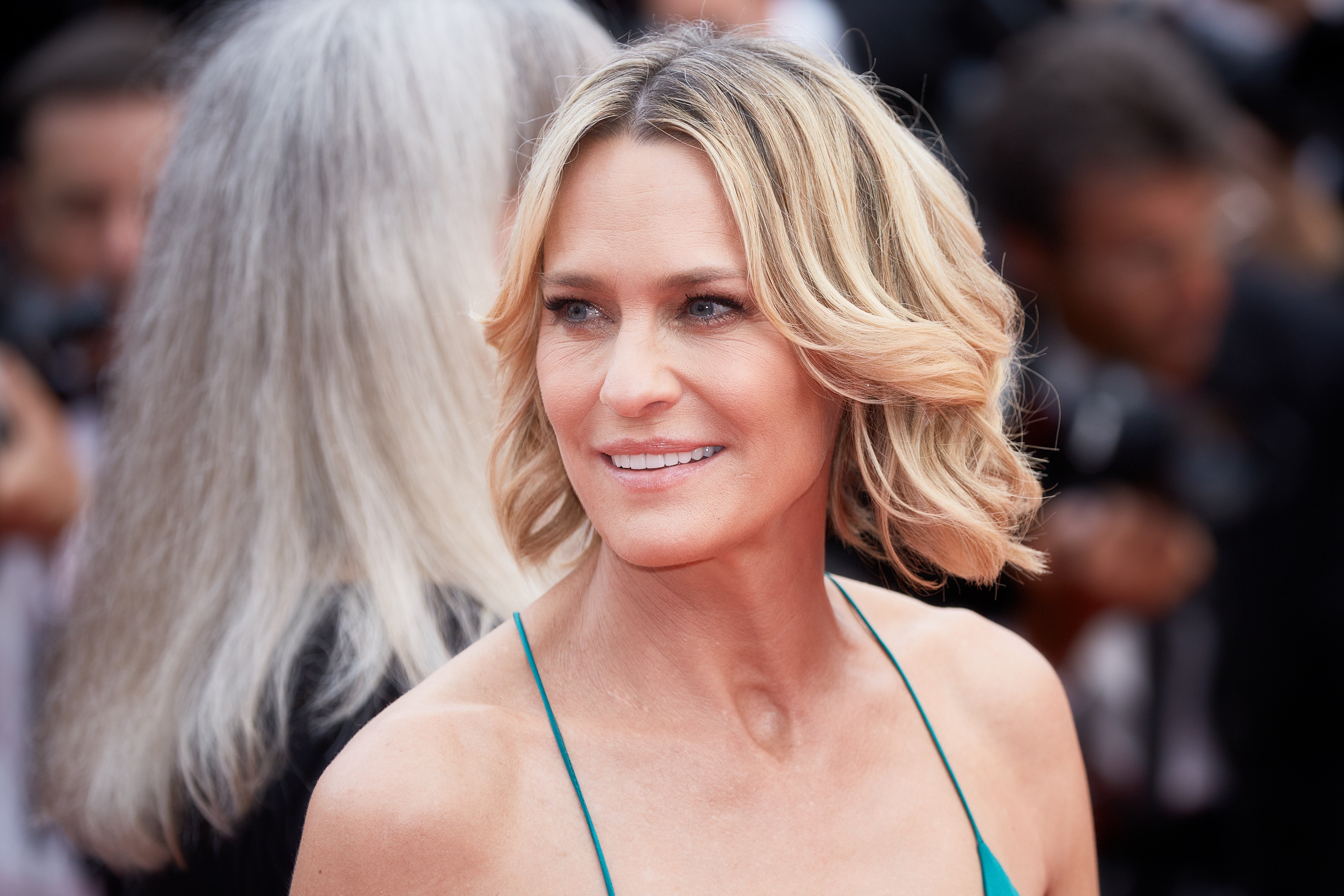 Robin Wright knew 'Forrest Gump' would be 'special' while playing Jenny
On Feb. 12, 2021, Entertainment Weekly published a special episode of "Couch Surfing" featuring Wright. In the interview, Wright looked back at her career. When Forrest Gump was brought up, Wright affirmed that working on the film was "special."
"Not for a minute," Wright answered when asked if she predicted the impact of Forrest Gump.
She continued, "When we were shooting it we knew we were experiencing something special, and again, very original. And I just loved what [Robert] Zemeckis did with it. Because it's not overly sentimental and it could have been."
Jenny was a controversial character in 'Forrest Gump'
While Forrest is wholesome in Forrest Gump, Jenny had a complicated life and is an incredibly nuanced character. Her father abused her as a child, and she later became trapped in the cycle of abuse with other relationships as an adult.
Jenny eventually takes control of her life and builds a loving relationship with Forrest, but it took a while for her to reach that point. Because of her complicated story, some fans of the movie have a strong disliking of Jenny.
During the "Couch Surfing" episode with Entertainment Weekly, Wright was asked about Jenny being a "polarizing" character for fans of Forrest Gump.
"Well, you know, I think it went through a couple of iterations of, you know, how do we span so much time, so much experience of one person's journey through life with this beautiful soul of a man, Forrest? I was just going along for the ride," Wright said.
She continued, "I was like 'You want to take a left turn, let's go. I'm ready.' Because the movie was so layered."
Robin Wright does not view Jenny as 'tragic'
When it comes to Forrest Gump, some viewers might think of Jenny as the movie's villain while others view her as a victim. In a 1994 interview with the Los Angeles Times, Wright clarified that she does not think Jenny is "a tragic figure."
"She's a lost soul who finds herself," Wright said. "But she is not a tragic figure, at least not more than any other girl going through her 20s and that catharsis. Maybe the difference is that we get to see her through every transformation over 30 years in a movie, as opposed to a therapy session."