Fountains of Wayne Singer Adam Schlesinger Dies From COVID-19 Complications
Adam Schlesinger, one of the most recognized songwriters of his generation, died April 1 from complications caused by the Coronavirus (COVID-19). He was 52 and is survived by his two daughters, Sadie and Claire Schlesinger.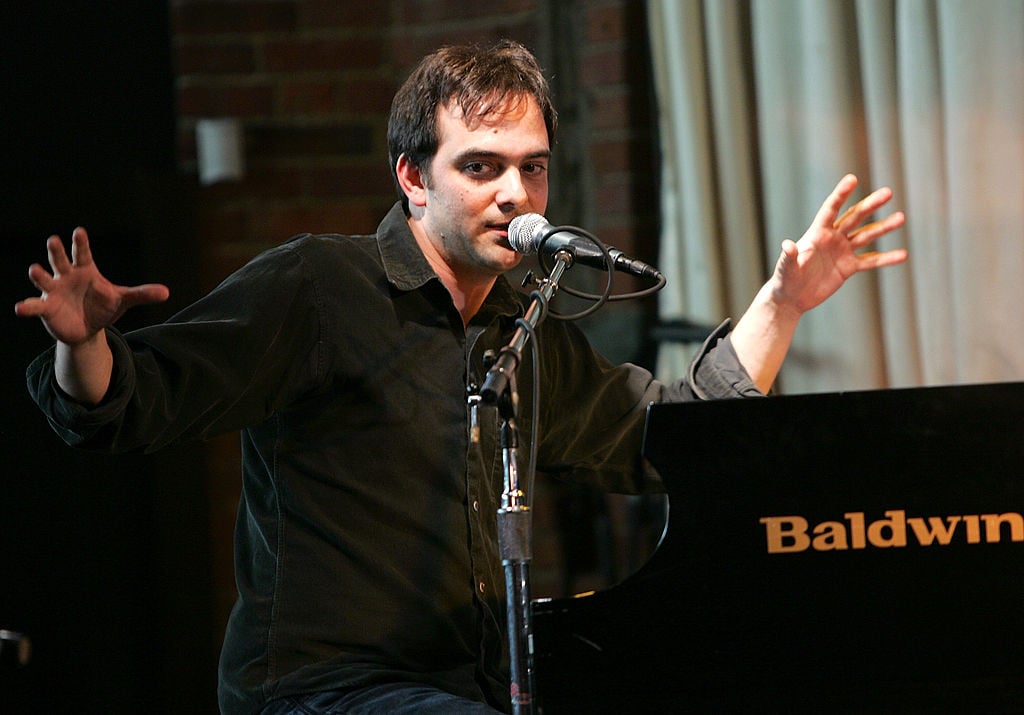 Who is Adam Schlesinger?
Schlesinger was best known for his work in the band Fountains of Wayne. The '90s alternative pop band hit the charts in 2003 with their song "Stacy's Mom."  
Together with Chris Collingwood, Schlesinger released five studio albums between 1996 and 2001 as Fountains of Wayne. Their 2003 album Welcome Interstate Managers — which introduced the world to "Stacy's Mom" — remains their most famous work.
Schlesinger also experienced success outside of the alt-pop band. He played in other bands like Ivy and the synth-pop group Fever High. Schlesinger was also a member of the band Tinted Windows — a short-lived supergroup that featured Taylor Hanson of Hanson, Bun E. Carlos of Cheap Trick, and James Iha of The Smashing Pumpkins. 
Schlesinger also wrote for movies and television
Schlesinger was responsible for the title track for the Tom Hank's film That Thing You Do!, which earned him an Academy Award nomination. Schlesinger also wrote the songs on the Josie and the Pussycats soundtrack. 
Working with David Javerbaum, Schlesinger co-wrote songs performed in the 2008 Broadway musical Cry-Baby. The duo was nominated for two Tonys and won a Grammy for A Colbert Christmas: The Greatest Gift of All!.
Schlesinger was also nominated for 10 Emmys for writing comedic songs across several television shows, like The CW's series Crazy Ex-Girlfriend. Throughout his career, he won three Emmys.
Adam Schlesinger died from COVID-19 complications 
Schlesinger died on Wednesday morning at a hospital in Poughkeepsie, New York. Josh Grier, Schlesinger's lawyer, told The Associated Press that it's not clear where or how he contracted the virus. Schlesinger had been sedated and put on a ventilator in the days leading up to his death. 
According to the New York Times, Schlesinger is also survived by his parents, Bobbi and Stephen Schlesinger, a sister, Laurie Rose, and his partner, Alexis Morley.
Celebrities react to the loss of Schlesinger
As a friend and former colleague, Tom Hanks took to Twitter to celebrate the life of Schlesinger. Hanks called him "a One-der," then added, "Lost him to COVID-19. Terribly sad today." Hanks and his wife Rita Wilson are still in Australia recovering from the Coronavirus.
Schlesinger's co-writer for Crazy Ex-Girlfriend Rachel Bloom also mourned his loss. In 2019 Schlesinger, Bloom, and Jack Dolgen won an Emmy for the song, "Antidepressants Are So Not A Big Deal."
Bloom was across the country, welcoming a baby girl into the world when Schlesinger died. She took to Instagram to celebrate the birth of her daughter and remember her "dear friend:" 
Having a baby in the NICU during a pandemic while a dear friend was in the hospital 3,000 miles away made this by far the most emotionally intense week of mine and Gregor's lives. As the lovely doctors and nurses helped my daughter get some fluid out of her lungs, we watched the maternity ward around us change hourly to prepare for the upcoming COVID storm. The whole family is now home safe and I am just so grateful to all of our medical workers. From those in our NICUs to those directly helping COVID patients like Adam, they are sacrificing so much to fight on the front lines of this war. Thank you thank you thank you.

Rachel Bloom, Instagram
Other celebrity deaths caused COVID-19
The Coronavirus pandemic is sweeping the nation, with local governments still trying to get ahead of the spread of the virus. Recently, other celebrities like jazz guitarist Bucky Pizzarelli have died as a result of Coronavirus complications.
Jazz pianist Ellis Marsalis also died Wednesday at the age of 85 from complications related to the Coronavirus. In March, the Coronavirus took the lives of country star Joe Diffie and Alan Merrill, who wrote the Joan Jett hit "I Love Rock' n' Roll," amongst others. 
Schlesinger will be remembered for years to come for his varied contributions to the world of music.