Four Gloria Steinems are Better Than Two in 'The Glorias'
Two Gloria Steinems are better than one. Know what's even better? Four Gloria Steinems, five if you include the real one. That's how many Julie Taymor gives viewers in The Glorias, which premiered at the Sundance Film Festival.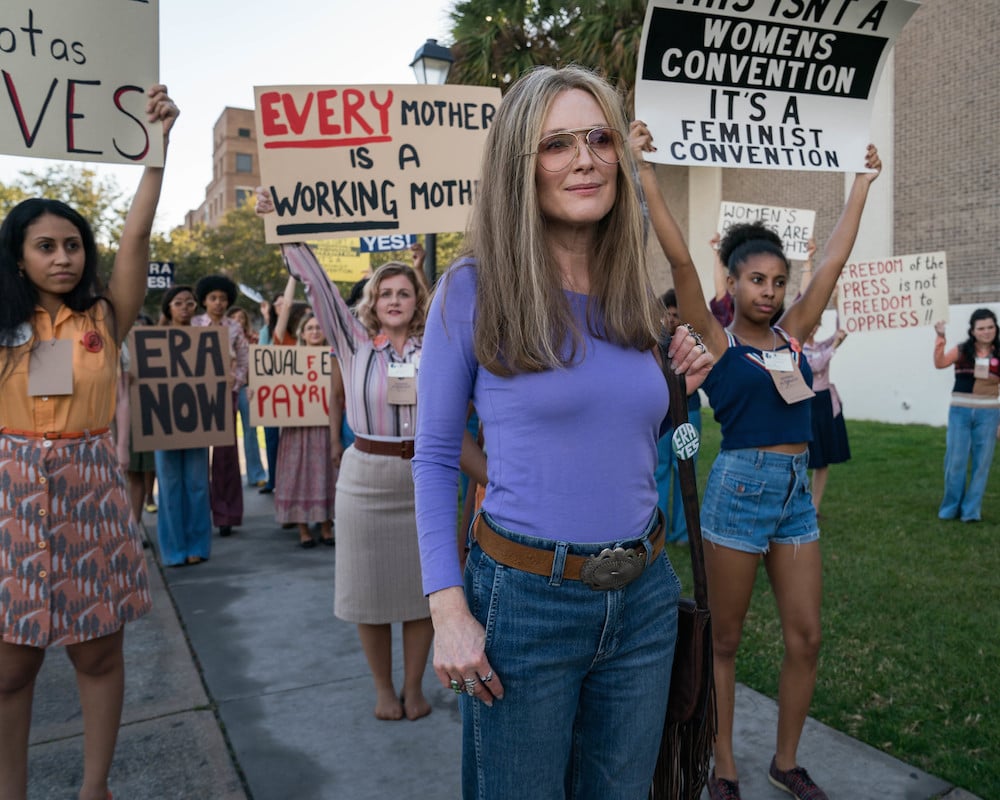 It's not just portraying Steinem at four ages. The different Steinems interact in Julie Taymor's world. The Glorias captures not only the life of Gloria Steinem, but her legacy and spirit.
The life of Gloria Steinem in 'The Glorias'
Gloria Steinem (Julianne Moore) steps off a Greyhound bus like The Terminator in black boots. At a biker bar she meets a couple, the woman of whom tells Steinem she inspired her to buy her own bike instead of ride on the back of her husband's.
Young Gloria (Ryan Kiera Armstrong and Lulu Wilson) learns the value of traveling from her father (Timothy Hutton). She goes to India as an adult (Alicia Vikander) and learns about the abuses women face under their caste system. When she gets to New York she proves to her editors she can cover hard news when they assign her to fashion and dating.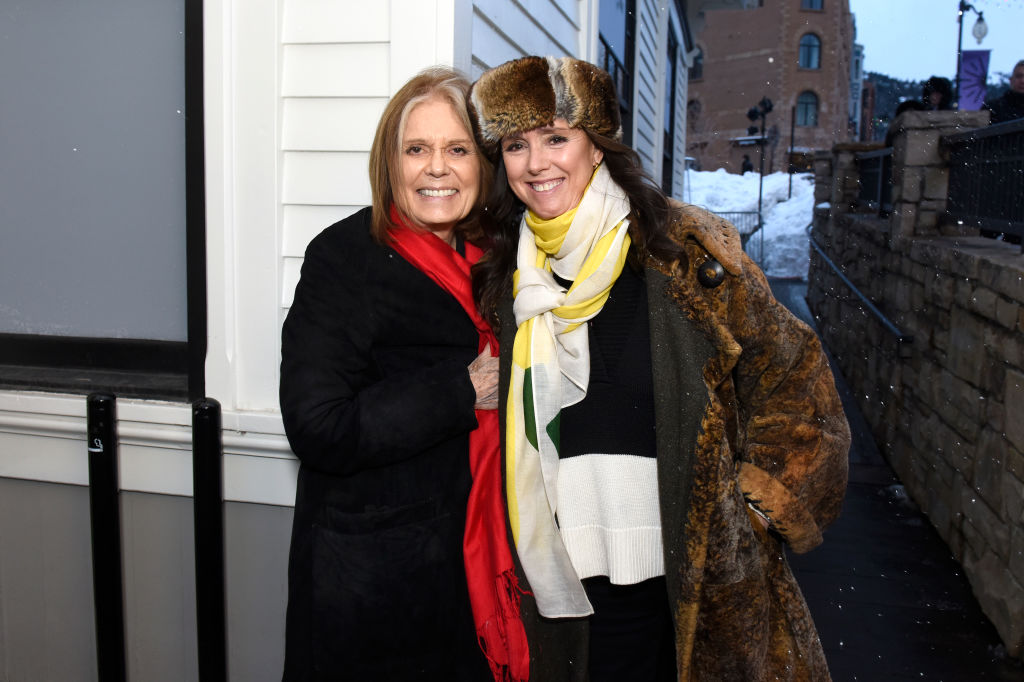 Through her journalism work, Steinem gets involved in the pro-choice movement and advocating for the Equal Rights Amendment. She has mentors in those causes like Dorothy Pittman Hughes (Janelle Monae), Flo Kennedy (Lorraine Toussaint), Wilma Mankiller (Kimberly Guerrero) and Bella Abzug (Bette Midler).
Gloria Steinem is Gloria Steinem's biggest mentor
Julie Taymor doesn't make straightforward linear movies. Her Frida Kahlo biopic has abstract interludes based on Kahlo's art. Her Beatles musical Across the Universe was surreal. She gives The Glorias some surreal interstitial too, like an animated version of the very first cover of Steinem's Ms. magazine. There's a live-action theatrical sequence in which Steinem imagines confronting a sexist TV host.
The truly unique technique of the film is allowing the Steinems at different ages to speak with each other. All four Steinems ride that Greyhound bus and interact with each other, in scenes separate from real-time history. The youngest Steinems get to question the older ones. Moore gets to reassure Vikander that her regrets end up turning out ok. The Glorias even gives all the Steinems a chance to say what she wishes she'd said in real life confrontations.
Learning can be fun
The story of Gloria Steinem is a relevant history lesson. The word of 2020 should learn how Steinem influenced American history whether they agree with her or not. A movie can make that more engaging than just reading about her.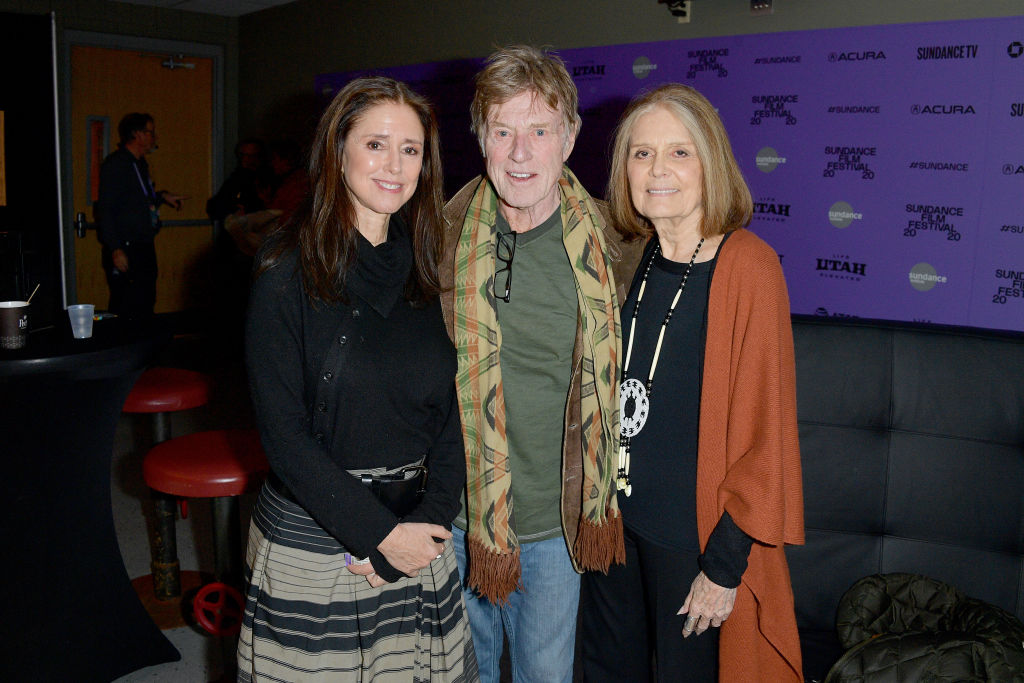 In addition to the artistic technique of having Steinem confront her past and future selves, The Glorias is funny. Steinem, Pitman, Kennedy, Abzug and Mankiller were involved with gravely serious causes, but they keep humor through the struggles. 
They maintain great wit in the face of oppressors. Most importantly they show how one can receive hostility and win the confrontation by being magnanimous and self-deprecating.
So rest assured, this isn't a boring history lesson. It may hit the necessary biopic notes along the way but Julie Taymor has fun doing it.