'Four Good Days' Trailer With Mila Kunis Has Twitter Emotional, Especially the Theme Song by Reba McEntire
With so many people touched by addiction in some way, it's no wonder everyone is having such an emotional reaction to the Four Good Days trailer.
The short promo features Mila Kunis playing a drug user and Glenn Close as her estranged mother who is trying to help. Social media users keep sharing the trailer, saying it's hard not to cry while watching it.
And a lot of that has to do with the movie's theme song, which perfectly captures the tone of the film. Reba McEntire headed to Twitter to share how honored she was to work on the project and shed light on this very important topic.
'Four Good Days' is about a family battling addiction
People who have experience with addiction know that it affects more than just the drug user. Friends and family members suffer negative consequences from their loved one's drug use too, and Four Good Days highlights that reality in a raw, emotional way.
According to IMDb, the drama premiered at Sundance in 2020 and received favorable reviews. Four Good Days is receiving attention all over again now that it's scheduled for limited release on April 30, 2021.
Fans are sharing the movie trailer and looking forward to seeing the full-length feature film, which will be available on demand for streaming in May 2021.
Reba McEntire performs the 'Four Good Days' theme song
Not everyone realizes it, but often the tone of a movie is dictated by the musical score. That seems to be the case for Four Good Days as the theme song playing during the trailer lends an overall sense of melancholy that perfectly captures the spirit of the film.
Legendary recording artist Reba McEntire performed the song "Somehow You Do" and said she was glad to be part of the project. "I was honored to be asked to sing the theme song for the new Glenn Close and Mila Kunis 'moving and powerful' movie, Four Good Days – in theaters April 30," the country star wrote in a tweet. "It was written by the amazing Diane Warren who also wrote my songs 'I'll Be' and 'What If.'"
 'Four Good Days' is hitting close to home for many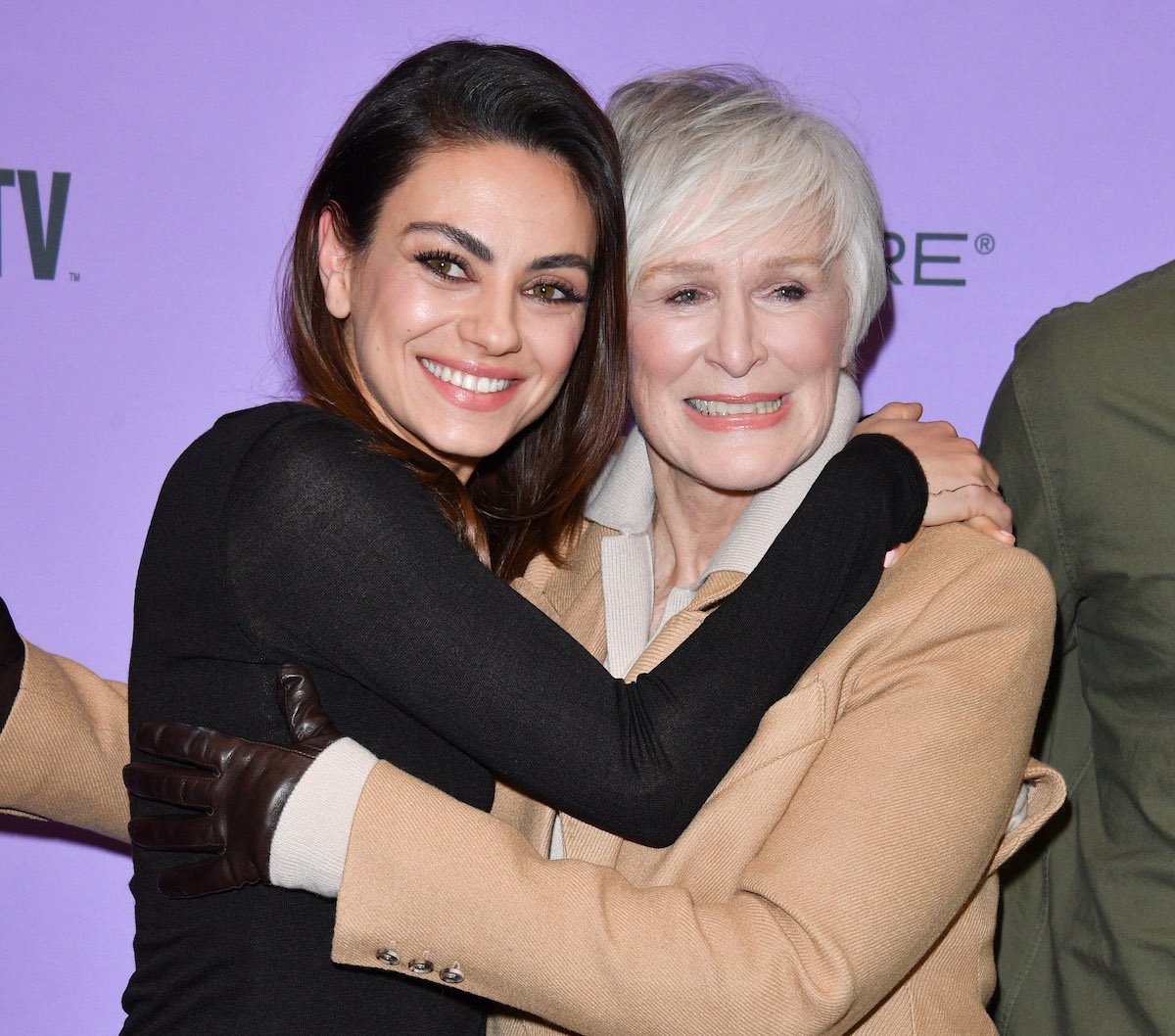 Film critic Roger Ebert didn't have a favorable review for Four Good Days, calling it "tired in look and feel." But that negative take isn't deterring fans who hope to be inspired by the message of the movie.
And it helps that it's based on a true story so the cliches are entirely justified. According to Deadline, the film was inspired by a story written for the Washington Post by Pulitzer Prize-winning journalist Eli Saslow.
Kunis and Close appear to embrace the roles of estranged mother and drug addicted daughter. Fans reacted on Twitter, with one person saying, "That Four Good Days trailer hit me deep, as I'm sure it did for a lot of people but gah damn. Too close to the heart."
That same sentiment was shared by many.
Look for the limited release of Four Good Days on April 30, 2021.
How to get help: In the U.S., contact the Substance Abuse and Mental Health Services Administration helpline at 1-800-662-4357.