'Frasier': Kelsey Grammer Got the Help He Needed After the Cast Had an Intervention
There was arguably no wittier show on TV in the 1990s and early 2000s than NBC's Frasier. As great as the writing was, it never would have been executed quite as well without the exemplary cast, especially Kelsey Grammer. Frasier Crane's exasperation at the chaotic events going on within his Seattle apartment made things all the funnier.
All those moments of Frasier losing his cool perhaps became therapeutic for Grammer who dealt with some serious personal problems in the first few years of the show.
Early on in the show, Grammer was dealing with drug addiction. It reached a point where the cast had to intervene for his own personal good. The details were a bit harrowing.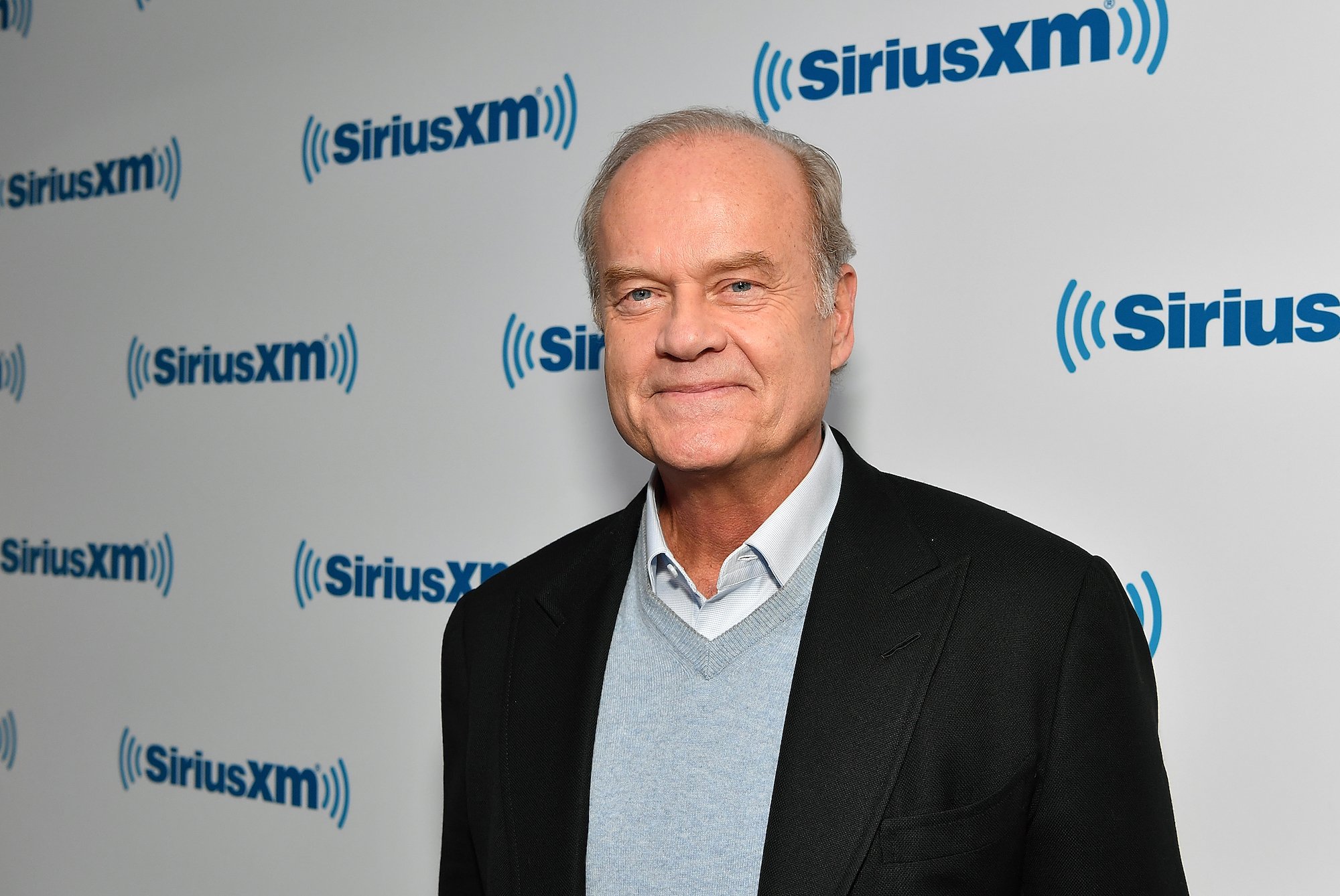 Just how bad was it for Kelsey Grammer when starting 'Frasier'?
One could understand Grammer developing substance abuse problems when considering the tragedies he faced when younger. Both his father and sister were murdered, latter of which threw Grammer into a tailspin, according to Today.
His closest relative to keep him grounded was his grandfather who also died at a young age, leaving Grammer without any guidance on how to go about life as a teenager.
He never took the time to deal with the mental pain, hence leading to a young life of drug addiction and drunk driving incidents. No one would have known this watching Grammer during his years playing Frasier Crane on Cheers, then on the first few years of his own show.
Eventually, it came to a head in 1996 when he ended up wiping out while driving his Dodge Viper in Malibu, CA. Right after it occurred, his fellow cast members planned an intervention for him in the most united way possible.
The most awkward of interventions from the 'Fraiser' cast
According to Gawker, the cast plotted to do the intervention at Kelsey Grammer's home since they knew he was in dire trouble, according to Ranker. Despite Frasier being an instant hit from its first season in 1993, it took three years before Grammer realized he needed to seek help.
Those early performances on the show are still brilliantly funny, if maybe looked at now as a form of dealing with his pain. To take on the intervention, the cast members reportedly consulted with therapists on how to go about it so it would not backfire.
After all, Grammer was one of the producers of the show, leaving everyone worried about how he would react if they intervened at the door of his home. Said the late John Mahoney at the time of the intervention plan: "It was the hardest thing I've ever done in my life because basically, it's kicking a dead horse. It's going to somebody's house whom you love, who's down, and just beating him down even further for his own good. And it was… horrifying."
No wonder, reports People, Kelsey Grammer cited Mahoney as a second father when quoted after the latter's passing in early 2018.
The cast convinced Kelsey Grammer to go into rehab
One has to imagine how tough it was for the cast going to Grammer's front door to convince him to seek help for his addictions. Said Peri Gilpin about what might happen there: "It was terrifying, only because we didn't know what we would be met at the door with."
What they did encounter was Grammer realizing he was at the end of his rope and needing to do something. Having the cast visit him personally made all the difference, hence him checking in to Betty Ford Center in 1996, according to LA Times.
His doing so put a brief pause on filming for Frasier, yet he came out of it with a new outlook on his life. Plus, it allowed him to have eight more years of success on the show.
Outside this drama, one can watch Frasier from the beginning and still have a cohesive comedic experience without knowing anything going on behind the curtain.
How to get help: In the U.S., contact the Substance Abuse and Mental Health Services Administration helpline at 1-800-662-4357.