'Frasier': Kelsey Grammer Never Wanted Jane Leeves to Play Daphne
No TV shows can say they have scripts like Frasier had for 11 seasons on NBC from 1993-2004. If one can say the writing was akin to a great Broadway stage play from yesteryear, the casting was just as perfect. It seems hard to believe anyone else could play those characters than the actors chosen.
As with all shows, though, there were always alternatives in the cards. Because Kelsey Grammer had power on whom he wanted in the cast, he initially wanted someone else to play housekeeper Daphne.
The initial choice might surprise you if likely being considered appropriate. Grammer's initial trepidation with Jane Leeves was also a bit unusual.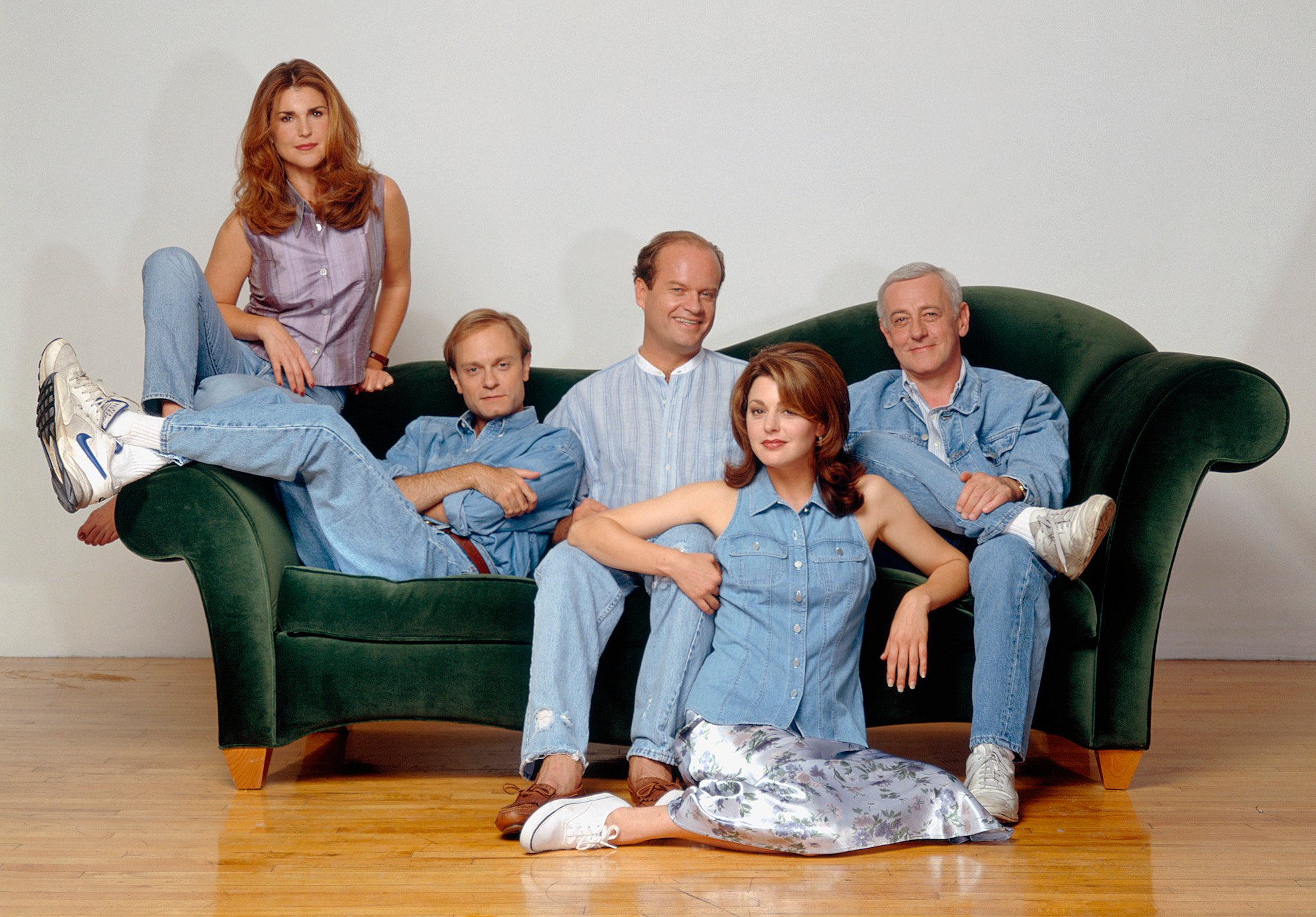 'Frasier' took a while to formulate the cast
One would think Frasier was an easy sell back in 1993 considering it was a Cheers spinoff with a popular character. Most reports say that various ideas were thrown around, some of which were borderline awful.
Even David Hyde Pierce (who played Frasier's brother Niles) thought the initial pilot script was not up to expectations, reports Vanity Fair. He initially thought Frasier and Niles were too similar, despite this being what made the show so hilarious once cameras started rolling.
Casting a character like Roz Doyle was also problematic with numerous A-list actors brought in to try out. It came down to Lisa Kudrow and Peri Gilpin, with latter ultimately winning the role at the 11th hour.
In the case of casting Daphne, there was a push to bring in one particular actor, something one might look at as being behind the times nearly 30 years later.
Rosie Perez as Daphne?
RELATED: Kelsey Grammer Confirms 'Frasier' Reboot Will the Entire Original Cast Return?
Apparently the production team wanted Rosie Perez to play the housekeeper who would tend to Martin Crane, Frasier's dad who had become an invalid. Looking back on that decision, one might say hiring a Puerto Rican actor to play a housekeeper seems more than a little stereotypical.
This might be proof of how long Latino actors had to deal with playing roles like this just to land on a popular sitcom. Back in 1993, Perez hardly needed the job on Frasier anyway. She went on that same year to act in Fearless, snagging an Academy Award nomination in the process, according to CNN.
From all reports, NBC President Warren Littlefield suggested Jane Leeves to Kelsey Grammer, Ranker reports. Latter resisted this at first because Leeves is British, despite Frasier always having the same wit Great Britain has in their TV comedies.
Grammer had a bizarre reason why he wanted to avoid having Leeves on the show. It stemmed from his worry of viewers being reminded of an old sitcom two decades earlier.
Jane Leeves's British accent added a lot to 'Frasier'
Based on the above reports of Grammer's reaction to Leeves, his initial fear was having a housekeeper with a British accent would remind people of the early '70s sitcom Nanny and the Professor.
Anyone who remember that sitcom (perhaps in syndicated reruns afterward) will know it had a lighthearted appeal. In some ways, Grammer was right that it did have a similar feel, albeit Frasier having far more biting wit. And, Frasier would have no cloying children in the cast.
Leeves managed to win over Grammer when she came in for an audition and table read with him. Besides, with considerable experience working in British and American comedies already by that time (including with legendary comedian Benny Hill), she was a perfect choice.
Now it seems impossible to think anyone else could be in the role of Daphne, including Rosie Perez.