'Framing Britney Spears' Director: Britney '100 Percent Deserves to be Mad'
In the months following the February release of the documentary, The New York Times Presents: Framing Britney Spears, the film's subject spoke out on social media, saying she was "embarrassed" by the FX and Hulu production's revelations. Now the documentary's director, Samantha Stark, responds to that criticism, saying that the mega-celebrity "deserves to be mad." 
Director Samantha Stark worried that some content might 're-traumatize' Britney Spears
In an interview with The Hollywood Reporter, Stark admitted that she'd discussed the possibility that Spears and her family might be "re-traumatized" by the sometimes disturbing nature of the documentary. 
"While we were making the film, we talked a lot about re-traumatizing Britney and her family by showing these moments," Stark told THR. Part of the reason it's called Framing Britney Spears is there are these still-photo frames that were humiliating to her."
Indeed, Britney came forward on social media in late March, stating in an Instagram post that she hadn't watched the entire documentary, but what she had seen 'made her cry.' Alongside a video of her dancing to Aerosmith's Crazy, Spears revealed that the publicity surrounding Framing Britney Spears had shaken her up.
"I didn't watch the documentary but from what I did see of it I was embarrassed by the light they put me in," Spears posted. "I cried for two weeks and well …. I still cry sometimes!!!!"
Stark said she understands — but added that she felt the still frames were essential to the story after some initial hesitation. "In the end, we felt like we had to put some of them in because we wanted people to have more context," Stark said. "We always tried to have her talk back to [the paparazzi] if we could. She 100 percent deserves to be mad that we're still looking at those photos, because it's ridiculous that we're still looking at them, and they shouldn't have been there in the first place. As much as I want to explain myself to her, I totally understand where she's coming from."
Stark says 'misogyny' played a role in Britney's suffering
Stark expressed surprise about the fact that her documentary has helped the public come to terms with being so wrong about Britney. En masse, people on social media came forward to admit they shouldn't have been so judgemental.
"The most surprising element is people realizing that they were wrong to judge Britney and [are now] believing her," Stark told THR. "I do think that the misogyny that we showcased in the documentary is connected to where she is today. It has been easy for people to make fun of Britney, and that made it easy for there to be this silence around the conservatorship. At our first meeting together, we agreed we would never make fun of Britney Spears, and we all took that to heart. It's been incredible that it feels like now the world is also taking that to heart." 
An entire movement has since built up around believing Britney Spears. #FreeBritney has showcased an outpouring of compassion toward Britney and public interest in her freedom from a conservatorship she calls "abusive."
In the wake of #TimesUp, #MeToo, and the aftereffects of the Harvey Weinstein scandal, the Britney Spears conservatorship is undergoing a mass re-evaluation. And Stark found herself in the center of it.
The director was recently nominated for two Emmy Awards
In July, amidst the escalating conservatorship court battle between Spears and her father, Stark was informed she'd been nominated for two Emmy Awards for her work on the documentary. While undoubtedly flattered, Stark expressed misgivings about getting awards attention, given the sensitive subject matter.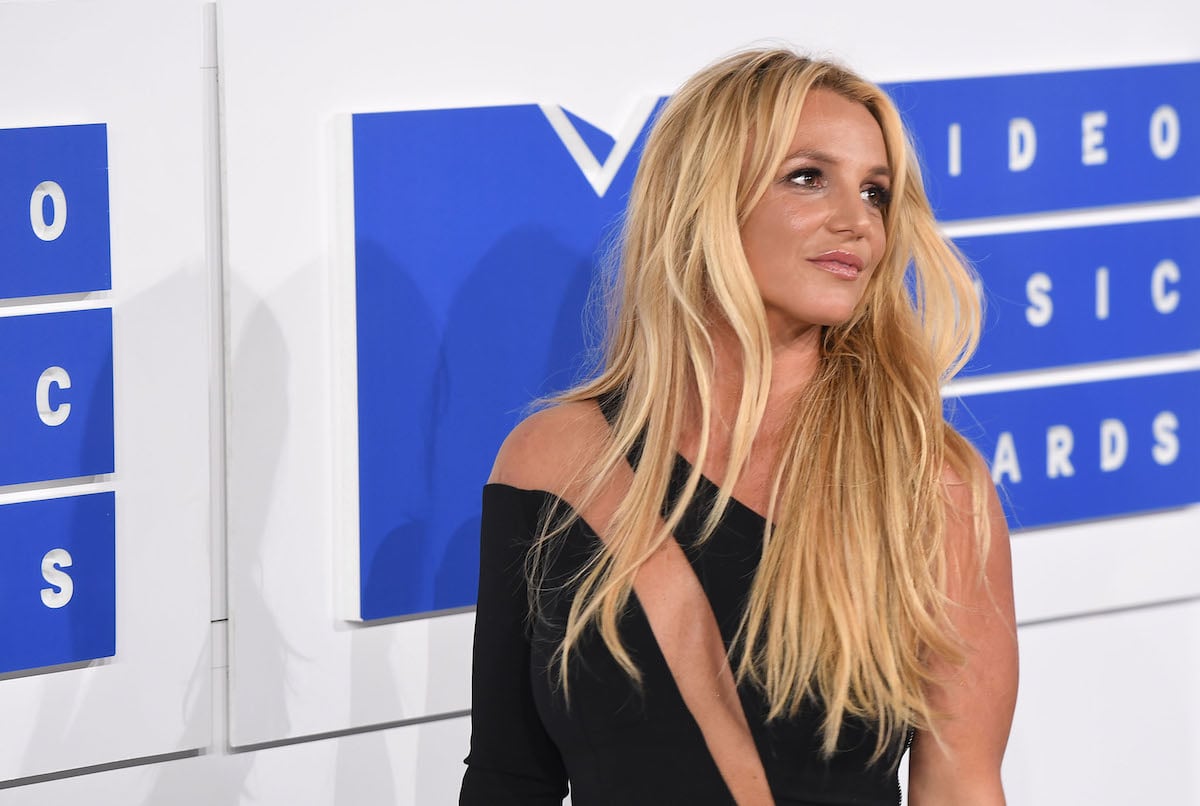 "The idea of being involved in a competition based on her story is hard because we don't want it to feel exploitative," said Stark. She doesn't want to emphasize the accolades. Her goal is simply to make sure that the story continues to get proper treatment; and that it continues to be talked about in productive ways.
"We're extremely committed to following through because we want to make sure we keep covering the story accurately and keep it in the limelight," Stark told THR.
RELATED: Britney Spears' Father Alleges Pop Star Is 'Mentally Sick' and Needs Psychiatric Hold