'Framing Britney Spears': Jessica Simpson Reveals Why She Won't Watch the Documentary
For weeks, people have been fixated on the FX documentary Framing Britney Spears. Released on Feb. 5, the documentary chronicles Spears' career and everything that led to her public downfall. The film has earned the attention of everyone from fans to fellow celebrities, including Kim Kardashian West, Kacey Musgraves, and Sam Smith. But one person who won't be watching Britney Spears' documentary is Jessica Simpson.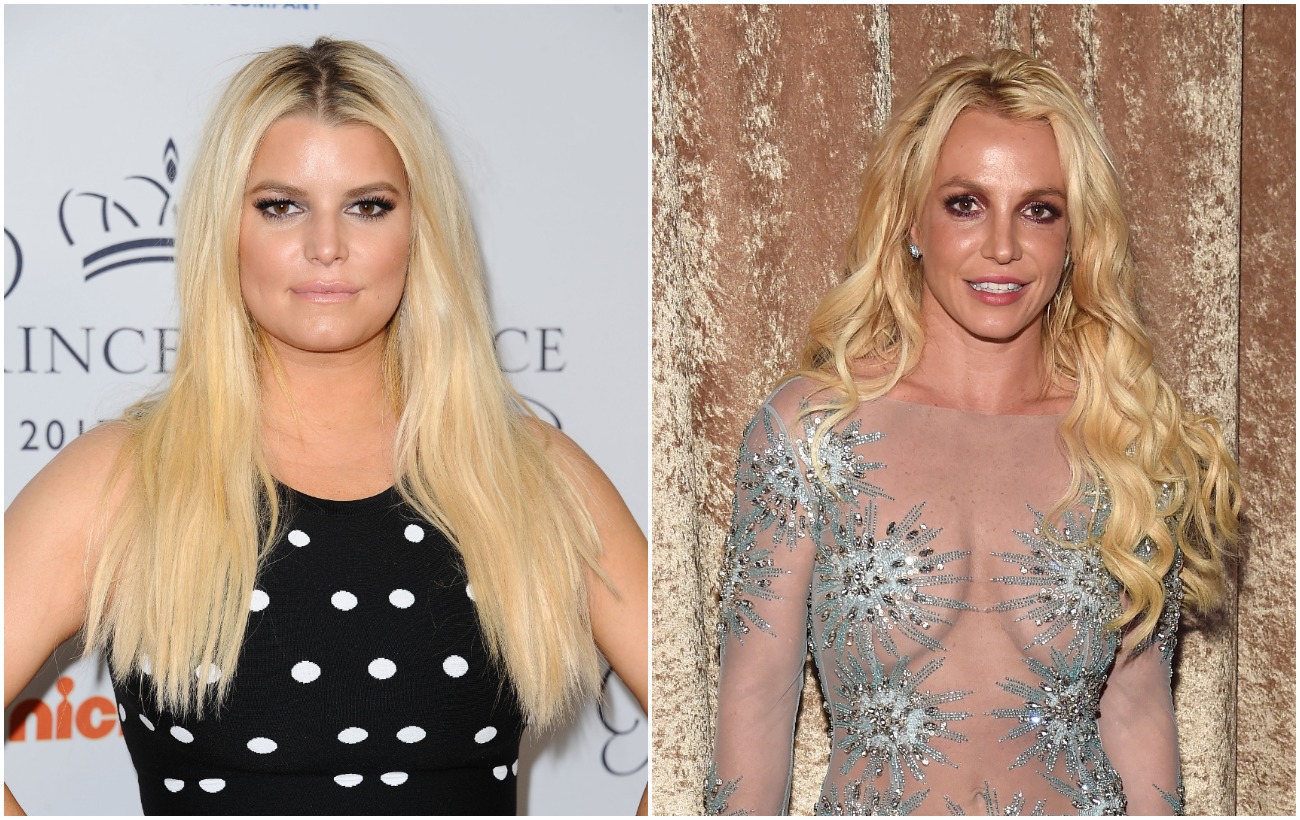 'Framing Britney Spears' is a heartbreaking watch that offers insight into her life as a world-famous celebrity
The film starts early in Spears' life and tracks her rise to stardom. The singer ruled the '90s and the 2000s thanks to hits such as "…Baby One More Time," "Slave 4 U," and "Toxic." But success was a double-edged sword.
As the documentary explains, the constant gaze of the media and scrutiny that came with fame weighed on Spears. After nearly a decade of being hounded by the press, Spears had a meltdown in 2007 that involved several bizarre events, including cutting off her hair and attacking a car belonging to a member of the paparazzi.
Afterward, a conservatorship was put in place that allows her dad, Jamie Spears, to control many important aspects of her life, including her finances. The agreement, which was extended in 2020, led to the start of the #FreeBritney movement, which aims to help Spears earn more control of her affairs.
Jessica Simpson refuses to watch 'Framing Britney Spears'
Despite all the attention around the documentary, Simpson says she won't be watching it. The singer made the revelation on The Tamron Hall Show, explaining it would be a "trigger" for her. Like Spears, Simpson was a defining star of the '90s and 2000s who faced similar treatment from the media, which is why she doesn't want any parts of the documentary.
"It's one of those things that if I were to watch it, reliving that for me is like one of those triggers," she said.
"It definitely gives me anxiety, I lived it. And I know Britney, and I know what she went through and it's so hard because it's so many people's opinions on you just trying to live your life as a normal human being," she continued. "Because inside, we are normal. We might have a big platform, but you can only take stuff for so long, you can only allow people in and attacking you until you have to really put your guard up."
While she won't be tuning in to the documentary, Simpson has offered up warm words about Spears in the past. On one occasion in 2020, she told Entertainment Tonight that she loved Spears' confidence and was inspired by the career she was able to build for herself.
"I just love it that everybody has remained authentically who they are," she said while reflecting on the success she, Spears, and Christina Aguilera have seen. "There's so much room at the top! I mean, think about how many people are in heaven! Come on."
Anyone who does want to watch Britney Spears' documentary can stream it on Hulu.