Fran Drescher Talks About a Terrifying Tragedy In Her Youth
The actress opens up about an incident in her youth that has changed her life.
Fran Drescher is a staple of the 1990s. Anyone who lived through the decade would immediately recognize the nasal, high pitched voice Drescher adopted for her role in The Nanny. The sitcom was a hit, and has earned the classic status it deserves since its years off the air.
In it, Drescher plays a down on her luck cosmetics saleswoman who shows up at the doorstep of a rich and successful widower to pedal her wares. Drescher's character, also named Fran, is offered a job as a nanny to the widower's three children.
Even though she doesn't fit into their posh world, she wins them over. By the end of the series she marries her boss, and they live happily ever after. 
Drescher's portrayal was at times funny, touching, dramatic, and romantic. The Nanny was just plain joyful. But that doesn't mean Drescher's life has been a walk in the park. She had to overcome a lot to become Fran Fine. 
Fran Drescher is a rape survivor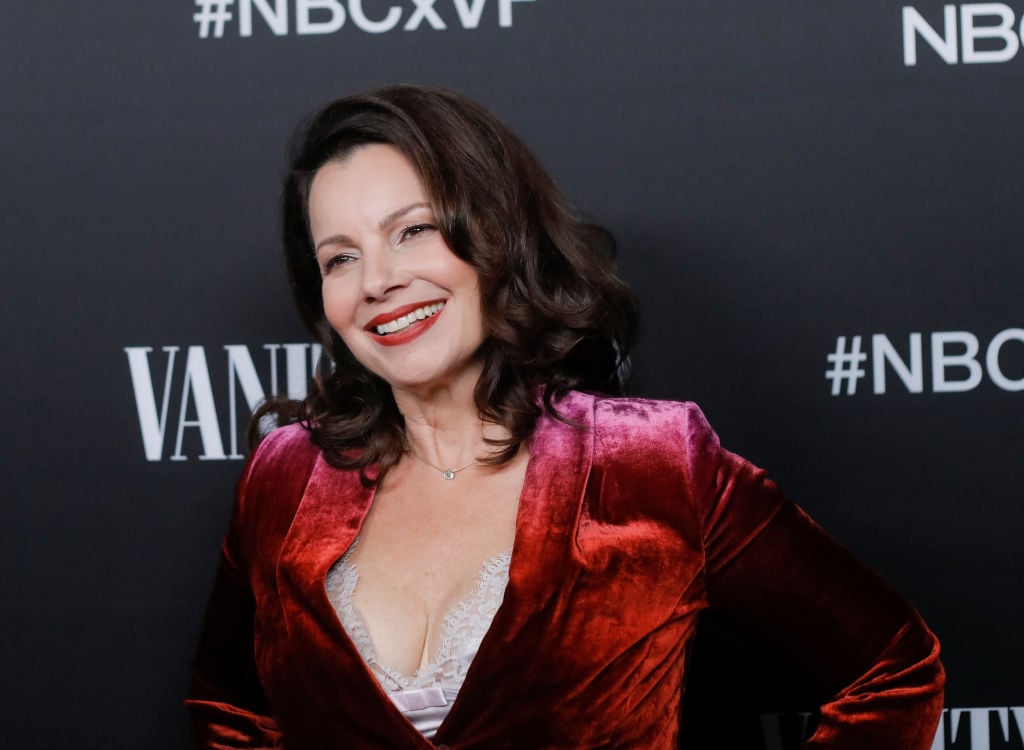 Drescher found fame on The Nanny in 1993, but before that she was violently raped at gunpoint. In the mid-1980s, she and her friend were attacked. Her husband, Peter Marc Jacobson, was forced to watch. 
Even though Drescher had undergone an unimaginable trauma,  she was concerned for others more than for herself. She couldn't bear to tell her parents, because she knew it would upset them. She had her sister tell them. 
Still, she was able to move on from the incident and find fame. She wasn't just the star of The Nanny, she wrote it too. The show should have been a dream come true, but personal tragedy stood in the way of her happiness. 
Fran Drescher's divorce almost broke her
Things with her husband had never been the same after the attack. Even though Drescher was highly successful in the 1990s, the success didn't bring the happiness she and her husband thought it would. They would eventually divorce in 1999, and soon after Jacobson came out of the closet. 
Drescher is very supportive of her ex-husband, but that doesn't mean being married to him was easy. Jacobson was repressing part of himself, which made him deeply unhappy. He took some of those feelings out on Drescher. 
According to Drescher, their troubles came from a few sources. "I wasn't feeling as happy as I thought I'd feel with money, and fame, and creative control. Peter started to have control issues that I found somewhat suffocating, and only in hindsight, do we now understand that he was working so hard to control his authentic self, his true orientation."
Despite their troubled marriage, things are good for Drescher and her ex now. She and Jacobson have remained friends. 
Fran Drescher had to survive again, this time the threat came from within 
Right after her divorce, Drescher was diagnosed with uterine cancer. She had been with her husband since high school, so she was already struggling to do things on her own for the first time. The diagnosis changed everything. 
She underwent a radical hysterectomy, and ultimately she's okay now. However, the experience forced Drescher to do things for herself, and give up her people-pleasing tendencies. 
She realized that being a helper didn't mean that she was doing okay. "It opened me up to realizing that helping and supporting and advising other people, it gives you a false sense that you have your s— together. But that's really the distraction of it all." Her diagnosis finally gave her the chance to focus on Fran. 
Now, Drescher's healthy, both emotionally and physically. She's not done making people laugh, either. Her new show, Indebted, is on NBC.