Frances Bean Cobain Was Forced to Give Up Kurt Cobain's $6 Million Guitar in Her Divorce
On June 29, 2014, Frances Bean Cobain, the only child of grunge rock icon Kurt Cobain and celebrity Courtney Love married her long-time boyfriend, Isaiah Silva in a ceremony so private that even her own mother didn't know about it.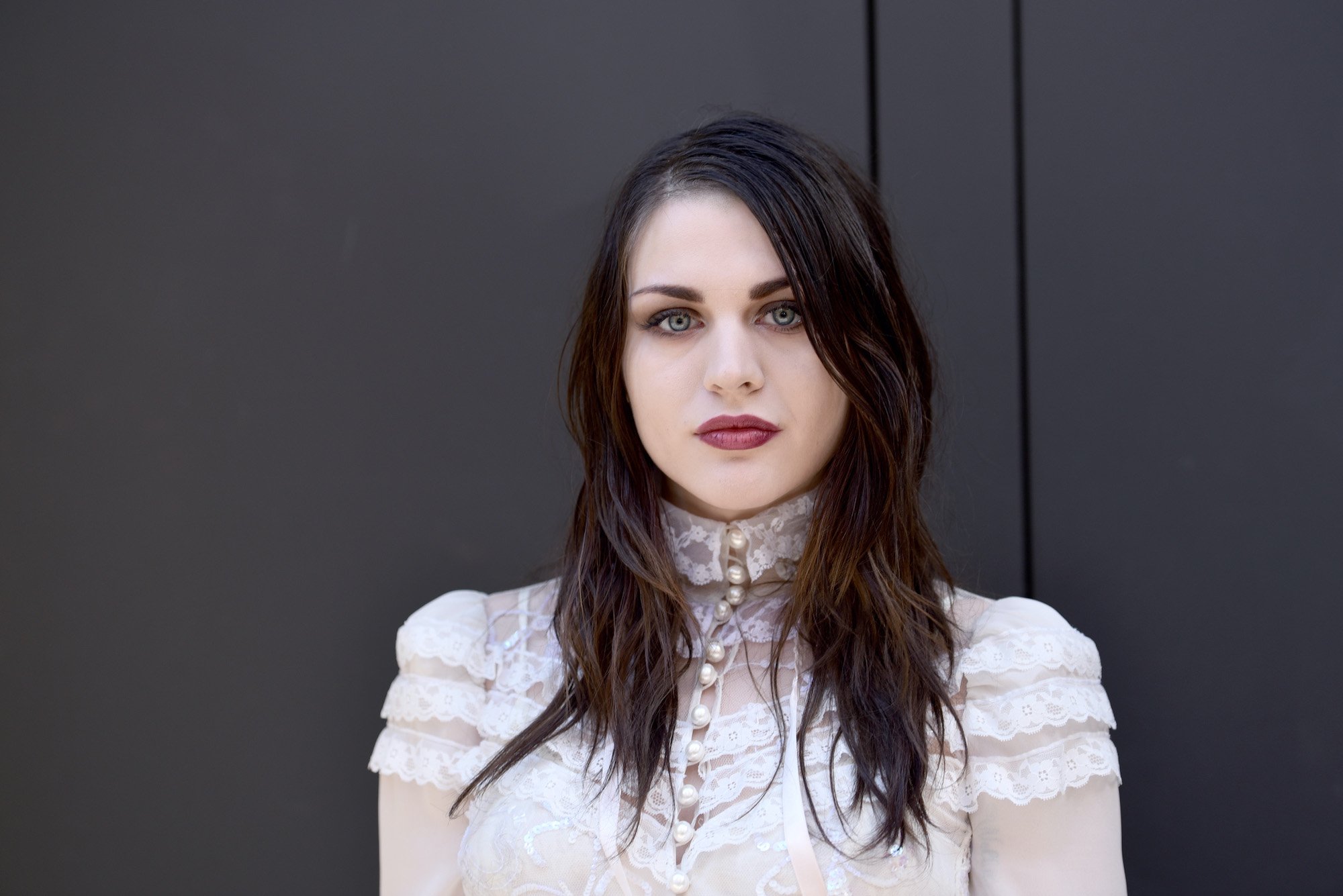 "Getting to spend the rest of my life loving my best friend makes me the luckiest woman in the world," she posted on Facebook, according to the Huff Post. Silva, frontman for the bands The Rambles and The Eeries, has been compared to her father for his personal style and dreamy blue eyes. 
The couple seemed like the proverbial match made in heaven, but in March 2016, Cobain filed for divorce. What followed was a nasty court battle over spousal support and a famous family heirloom, spawning additional lawsuits, allegations of threats, and even an alleged plot to have Silva killed.
Frances Bean Cobain wanted a stable family life
Biography states that from the beginning, Cobain's childhood consisted of custody battles and drama surrounding her parents' drug use. After the death of her father in 1994, Cobain grew close to her paternal grandmother, Wendy O'Connor, who she called "the most constant thing I've ever had."
Cobain was just seventeen and newly emancipated from her drug-addicted mother when she met Silva. She told RuPaul on his podcast, What's the Tee with Michelle Visage (available on SoundCloud):
"The idea of securing a family very early on was the opposite of what my mom did … she only had a family life for like two years, and then she never remarried or anything, so I wasn't ever provided with any kind of stability … So I met this guy, who at the time, presented himself to be like stable and normal, but that like mutated later on." 
Cobain cited "irreconcilable differences" as the reason for the divorce that apparently left Silva bitter. According to TMZ, he alleged that there was no prenuptial agreement and that Cobain left him broke after promising to pay his expenses, including the cost of private schooling for his child from a previous relationship.
Frances Bean Cobain loses her father's guitar in the divorce settlement
The bone of contention and perhaps Silva's perceived source of leverage lay with a famous acoustic guitar he claimed Cobain gave him. Cobain denied this and asked that it be returned. Love said the 1959 Martin D-18E that her late husband played on the 1993 MTV Unplugged set was a treasured family heirloom, and "not his to take."
Silva refused to give up the guitar because it was a gift. He also asked for $25,000 a month in spousal support. Under the terms of the settlement reached six months after the divorce was finalized, Silva got the guitar and nothing else.
TMZ reported that "there's one major condition to Silva getting Kurt's guitar — Silva's baby mama has to quickly vacate the couple's L.A. house, which is now strictly Cobain's under the property settlement." On top of that, Silva didn't get a red cent of spousal support and had to pay his own legal fees. 
Kurt Cobain's iconic 'Unplugged' guitar is sold at auction
Even without monthly support, Silva hardly left the marriage as the broke musician he claimed to be. In May 2020,  Page Six announced that the coveted 1959 Martin D-18E would be auctioned off by an unknown seller. Given the court battle waged for it and who got it in the end, it's safe to say Silva was that seller. 
On June 21, 2020, the BBC reported that the guitar went up for sale with a starting bid of $1 million. It was sold to Australian businessman and founder of Rode Microphones, Peter Freedman for a record $6.01 million. Freedman called the purchase "a once-in-a-lifetime opportunity" and said he planned to take the guitar on a world tour to raise money for the performing arts.
The sale broke the previous record for the most expensive guitar ever sold. The Fender Stratocaster belonging to David Gilmour of Pink Floyd sold in 2019 for nearly $4 million. 
Nirvana's 'MTV Unplugged' live performance is one of history's greatest 
In November 1993, Cobain and his bandmates took the MTV stage for a live performance that would be one of their last appearances. According to Genius, Cobain was nervous about the show, didn't want to play his usual hits, and decorated the stage with black candles and lilies.
In retrospect, the stage looked more suited for a funeral than a concert, oddly foreshadowing his tragic death just five months later. On stage, Cobain seemed tired and subdued but warmed up to the audience as the set progressed. 
The last song of the evening was a haunting rendition of Huddie William Ledbetter's "Where Did You Sleep Last Night". Cobain called the blues singer, whose stage name was Lead Belly, his favorite performer that night, mentioning that he was offered Lead Belly's guitar for $500,000.
"That show was supposed to be a disaster," said Nirvana's drummer and vocalist, David Grohl who is now frontman for the Foo Fighters. Grohl continued:
"We weren't used to playing acoustic. We did a few rehearsals and they were terrible. Everyone thought it was horrible. Even the people from MTV thought it was horrible. Then we sat down and the cameras started rolling and something clicked. It became one of the band's most memorable performances."
In 1996, Nirvana won a Grammy for the double Platinum album, MTV Unplugged in New York.