Frances Bean Cobain Had to Shut Down Rumors About Dave Grohl Making a Pass at Her
In April 2012, Kurt Cobain's widow, celebrity Courtney Love, accused her husband's Nirvana bandmate, Dave Grohl, of hitting on her then-teenage daughter, Frances Bean Cobain. Grohl's publicist called the tweeted accusation offensive, upsetting, and absolutely untrue.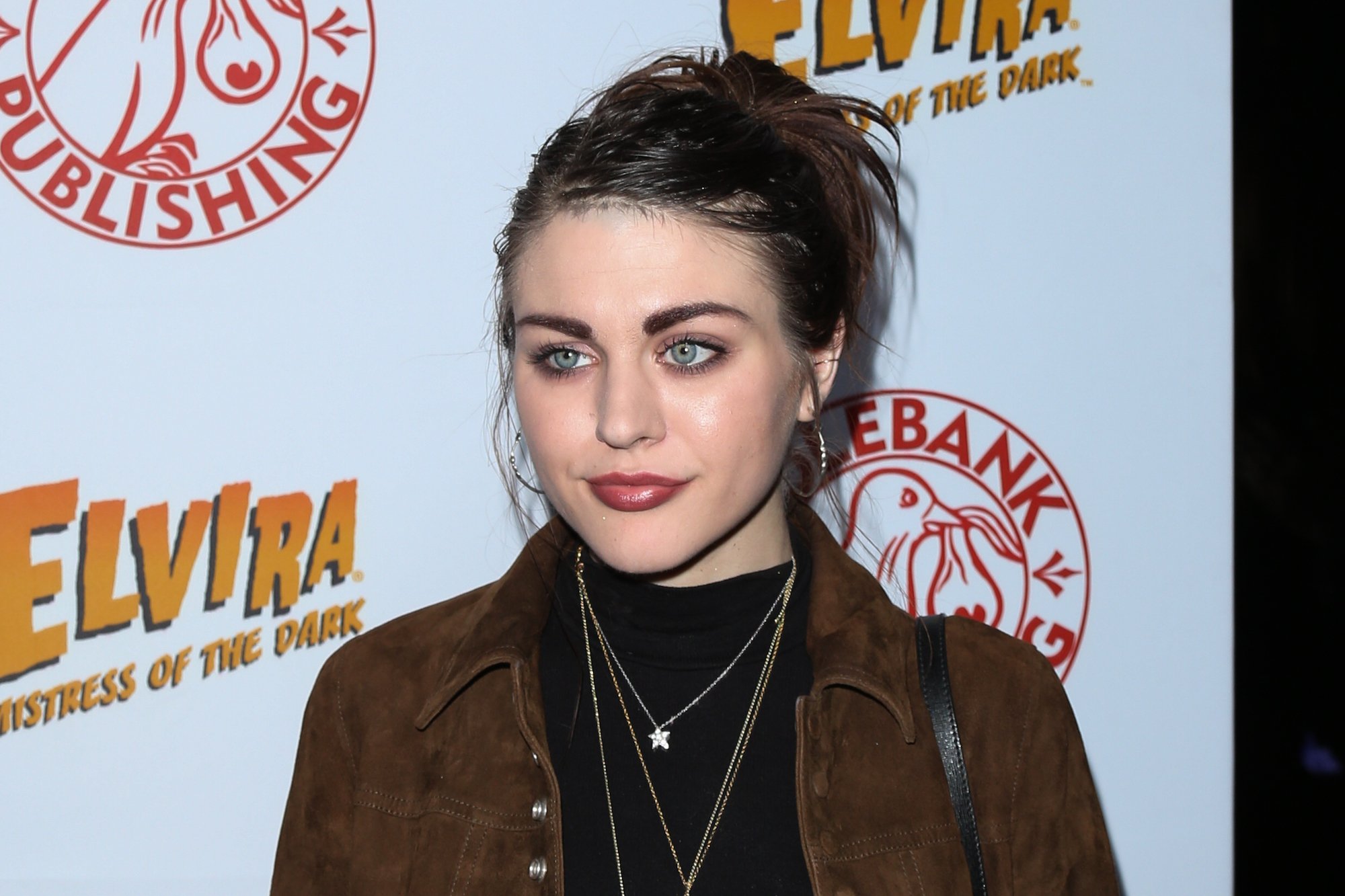 What does Frances Bean have to say about the disturbing rumor that her celebrity mom started? Here's what we know:
The rumor, refuted
According to The Hollywood Reporter, the rumor began when Gawker revealed tweets Courtney Love had made saying her daughter's roommate suggested Grohl had made a pass at the young Cobain. This was quickly refuted.
It did not take long for word to get to Frances Bean about what the woman she referred to as her "biological mother" had done. The next day, Frances Bean released a statement that clearly refuted the allegation, noting that Grohl had never approached her in anything more than a platonic manner.
She also strongly suggested that Twitter ban her mom from the platform entirely.
How the ugly rumor began
Shortly after Love tweeted the accusation that Grohl had acted inappropriately with her daughter, Gawker published a screenshot of the Hole singer's personal account and reported that the widow Cobain had called Grohl a "gross old man macking on Kurt Cobain's only child."
Not content with a single volley, Love hit back when she dared the New York Daily News to quote her as saying, "Dave's a piece of s—, but he's a really good drummer." The NYDN article has been archived, but HuffPost stands by the story, adding that Love also told the paper "Dave is on another Kurt rant, by turning him into a Muppet and hitting on his daughter."
The real story
Kurt Cobain's Nirvana bandmates met a grown-up Frances Bean for the first time at her paternal grandmother's house in 2015. As bassist Krist Novoselic, guitarist Pat Smear, and drummer Dave Grohl reminisced, they all came down with a hardcore case of what Frances called "The K.C. Jeebies" due to her uncanny resemblance to her late father.
Grohl and the guys admitted that they were taken aback by how much Frances looked and acted like her late father, but that the meeting felt more familiar than creepy, explained Alternative Press. Of the meeting, Frances said:
"When they see me, they see Kurt. They look at me, and you can see they're looking at a ghost … It was a cool experience, like having a Nirvana reunion minus one."
Frances Bean and her mom have had a rocky relationship for years. On a RuPaul podcast in April 2019, the then-26-year-old admitted to being bitter, angry, upset, and resentful of the "highly self-destructive" woman who raised her.
Frances also told of times when schoolmates were bothered by things such as forgetting an essay when she had to deal with worse situations like calling the paramedics to pump her mother's stomach, says In Touch Weekly.
The youngster who got a domestic violence restraining order against Love as a teen now gets along relatively well with her mom, according to The Sun.
Despite Love's accusatory tweets, Frances Bean never had anything but a platonic relationship with Dave Grohl. Currently single, the youngest Cobain was married to singer Isaiah Silva from 2015 through 2016 and was briefly involved with musician Matthew Cook in 2017, according to Who's Dated Who. Frances Bean Cobain currently works as a visual artist.