Francis Ford Coppola Once Believed That He Shouldn't Have Made 'The Godfather' Sequels
The Godfather is considered by celebrities and cinephiles alike to be one of Cinema's greatest movies and a masterpiece in its own right. The Academy Award-winning sequel, Godfather 2, is also held up in high regard. But despite the critical acclaim his films have enjoyed, Coppola wishes he didn't make any sequels to the original film.
How Francis Ford Coppola was convinced to make sequels to 'The Godfather'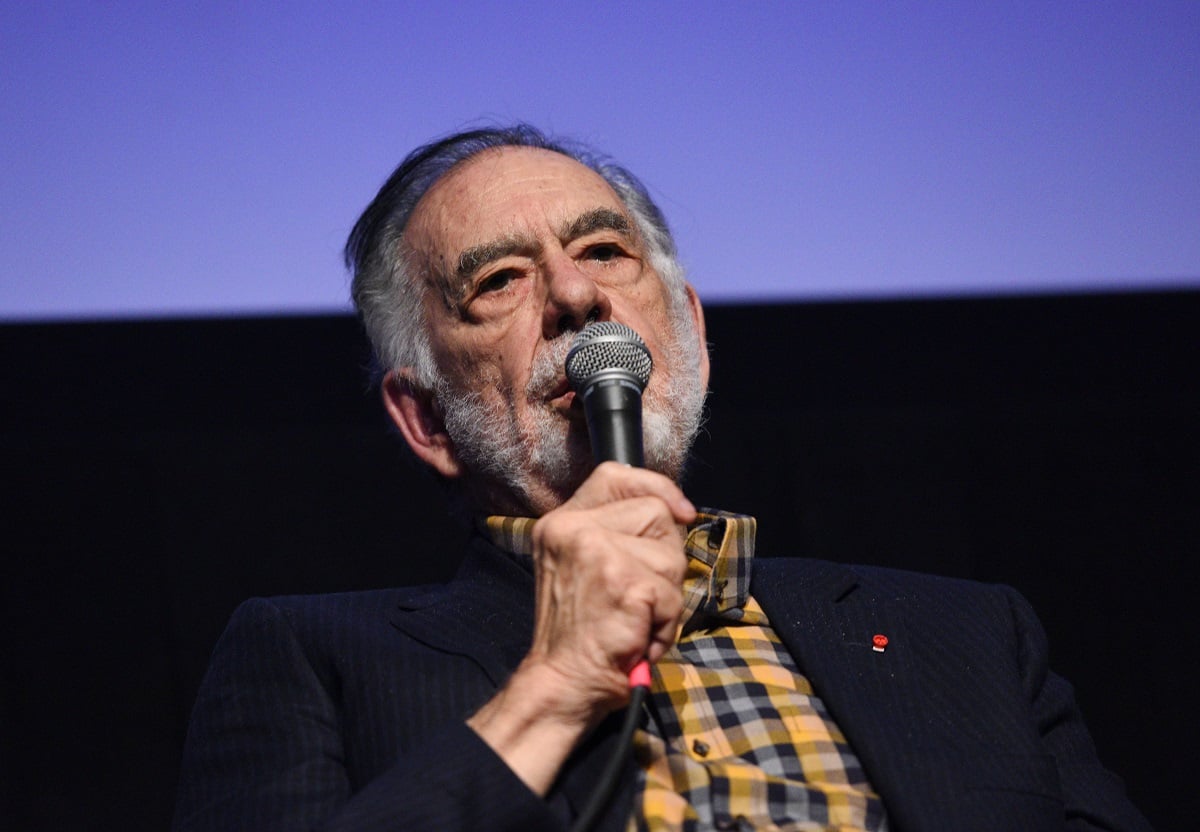 According to The New York Times, Francis Ford Coppola never intended for The Godfather to have any sequels. But the studio behind the film convinced Coppola to expand the movie into a multi-film franchise.
"You've got Coca-Cola, why not make more Coca-Cola?" the studio told Coppola.
It also helped that the sequel, Godfather Part II, was just as praised as the original film. Still, however, Coppola admitted he did Part III more for financial security than artistic integrity.
"Frankly, I needed the money," Coppola said. "And I was coming out of a financial doldrum where I had almost lost everything."
But some critics saw Godfather Part III as a disappointment, especially compared to the previous two films. Coppola was well-aware of the legacy that came with that last film. And to him, there's nothing he'd be able to do to redeem the third Godfather film to its fans.
"When a movie is first made and is about to be released, you know that whatever the reaction is will define it for its entire life," he said.
Despite how well received the second one was, however, Coppola felt even Part 2 might have been unnecessary.
"There should have only been one," Coppola once told TMZ (via Daily Mail.)
Why Francis Ford Coppola originally didn't want to direct 'The Godfather'
Coppola was originally against directing the film. In an interview on The Howard Stern Show, Coppola revealed his initial reservations about the book his movie was based on.
"I thought it was sort of sleazy," Coppola told Stern.
The Apocalypse Now director confided how he wanted to be an artist back in those days. The Godfather wasn't something he thought aligned with his goal. But Coppola was eventually convinced to do the film, in part, because of the money.
It was also meeting Mario Puzzo, and further reading the book, that got Coppola to come around on The Godfather.
"When I met him, he was just the neatest man," Coppola said. "I really came to like him and admire him a lot."
Why Francos Ford Coppola once believed there can't be a 'Godfather Part IV'
Every now and then a theoretical sequel to The Godfather Part III is brought up. But in an interview with GQ, Coppola revealed he didn't believe another sequel was possible.
"I doubt a fourth film could happen," Coppola said. "When you do every project, you demonstrate what you've got and what will be good that no one has ever seen before. When you make the second one, you've got to show it again."
Coppola's theory on franchisees that have four films also discourages him even further about making a Godfather sequel.
"I have a theory that the fourth in the series in a tetralogy is always the weakest. The second one is usually the best. The third is sometimes good, sometimes not," Coppola said. "For instance, there's a great [Yukio] Mishima tetralogy and the fourth is the weakest, and certainly in [Lawrence Durrell's] The Alexandria Quartet it is. Partly what happens is that by the time you get to the fourth, you are using up the same stuff a fourth time."
RELATED: Francis Ford Coppola's Best Films, Besides 'the Godfather' Trilogy