Frank Ocean is Writing and Directing His Debut Feature Film with A24
Grammy-winning musician Frank Ocean is an artist in ever sense of the word. The "DHL" rapper's latest move is in the film world, as he teams up with renowned production studio A24 for a brand-new feature-length project.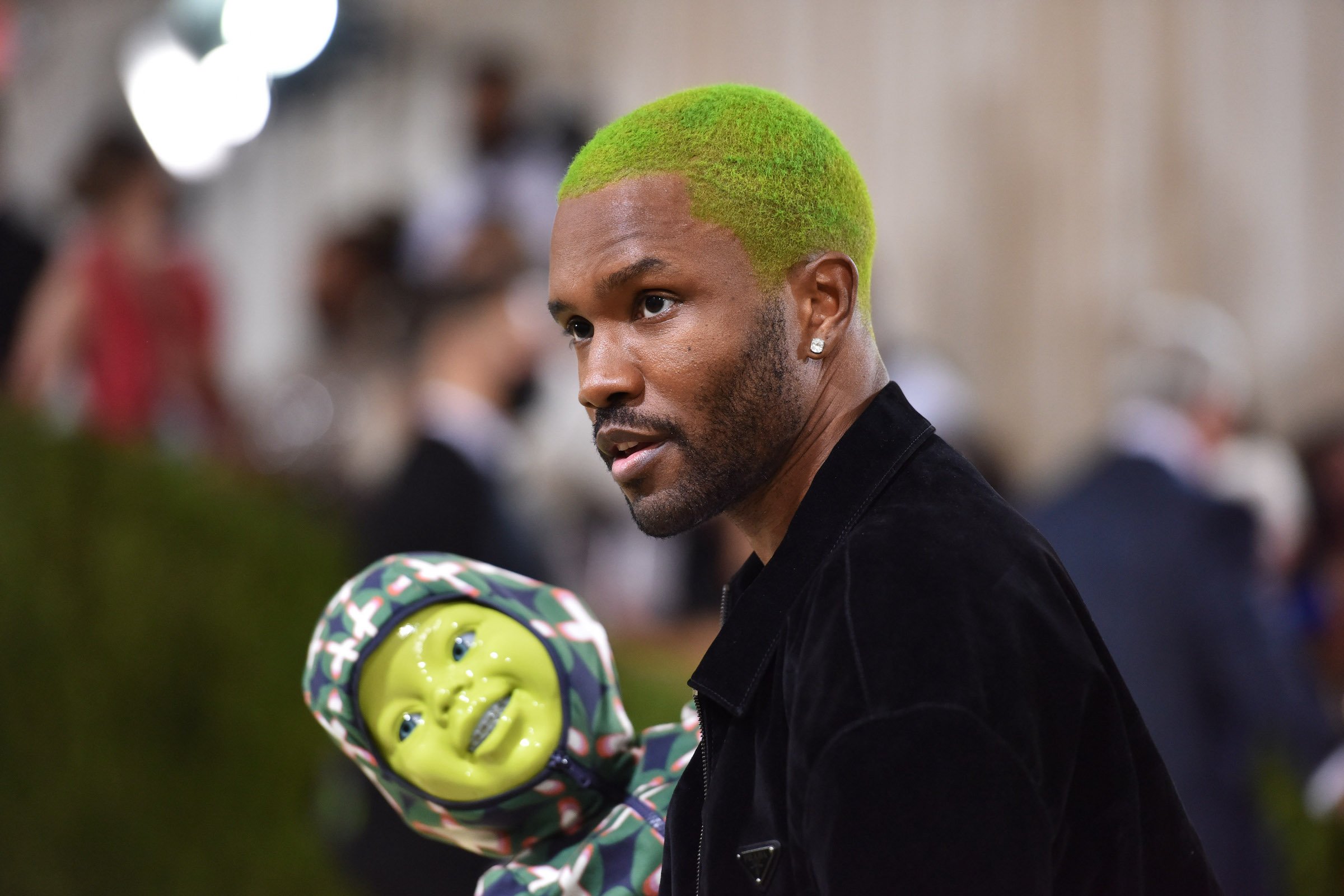 Frank Ocean is directing a film for A24
According to Discussing Film, Frank Ocean is reportedly set to write and direct his debut movie with acclaimed indie studio A24 in talks to distribute the film. A24 set a record in 2022 with its blockbuster film Everything Everywhere All at Once for its biggest domestic gross earnings. Ocean is also reportedly negotiating with 2AM, a new production company created by A24, about working on the project.
Ocean already has a standing relationship with A24. He has licensed his songs to several A24 movies in the past, including 2019's Waves, which featured his songs "Godspeed" and "Seigfried." He also wrote the foreword to the screenplay book version of the Academy Award-winning film Moonlight in 2019.
Details around the film remain unclear, as is typical for pretty much anything Frank Ocean does. He is, however, confirmed to headline Coachella in 2023, leading many to believe that an album — potentially tied to the film — could be on the way.
Frank Ocean loves independent movies
So far, 2AM has only developed two films, both of which are slated for later releases: the slasher film Bodies Bodies Bodies and family drama Past Lives. But Ocean's film will still be in good hands, as studio executives Julia Oh and David Hinojosa have worked on films such as Vox Lux, American Woman, Shirley, Zola, Mothering Sunday, and The Electrical Life of Louis Wain.
As for what the film will be about, some have tried to look to Ocean's choices of collaborators to draw conclusions about what the subject will be. A24 films American Honey, Rocks, Bodies Bodies Bodies, and Zola center around young people and formative experience, and in his famous Boys Don't Cry zine, Ocean named coming-of-age films like Wes Anderson's Rushmore and Italian drama Bicycle Thieves among some of his favorites.
He's also a big fan of Luca Guadagnino's Call Me By Your Name, even interviewing Timothée Chalamet for V magazine at the time of the film's release. Ocean was also reportedly working on a secret project with Guadagnino, but it has yet to see the light of day.
RELATED: Happy Birthday, Frank Ocean! Here Are 5 Facts You Might Not Know About the 'Novacane' Singer
Frank Ocean created a film for his album 'Endless'
While his project with A24 would be a huge first for Ocean as he makes his feature-length directorial debut, it isn't the first time Ocean worked to create a film of his own.
Ocean's first foray into filmmaking came in 2016 when he wrote and directed Endless, a 46-minute visual album that streamed exclusively on Apple Music. The show was live-streamed and depicted Ocean seemingly trapped in an endless process of building a staircase.
RELATED: Frank Ocean Explains That the Real 'Boy With a Pipe' in Hit Song, 'Slide,' Sold for $104.2 Million