Frank Sinatra and Ava Gardner's First Date Ended in Drunken Gunfire and Arrest
Frank Sinatra and Ava Gardner began their affair in the same dramatic fashion as the rest of their relationship. After firing guns, the pair was arrested.
Frank Sinatra and Ava Gardner's affair and eventual marriage was a minefield dotted with drunken arguments, adultery, genuine passion, and violence. It's not surprising, then, that their relationship started off turbulently. While Sinatra was still married, the pair set out on a drunken joy ride that ended in gunfire. In other words, they kicked off their tempestuous relationship with a bang.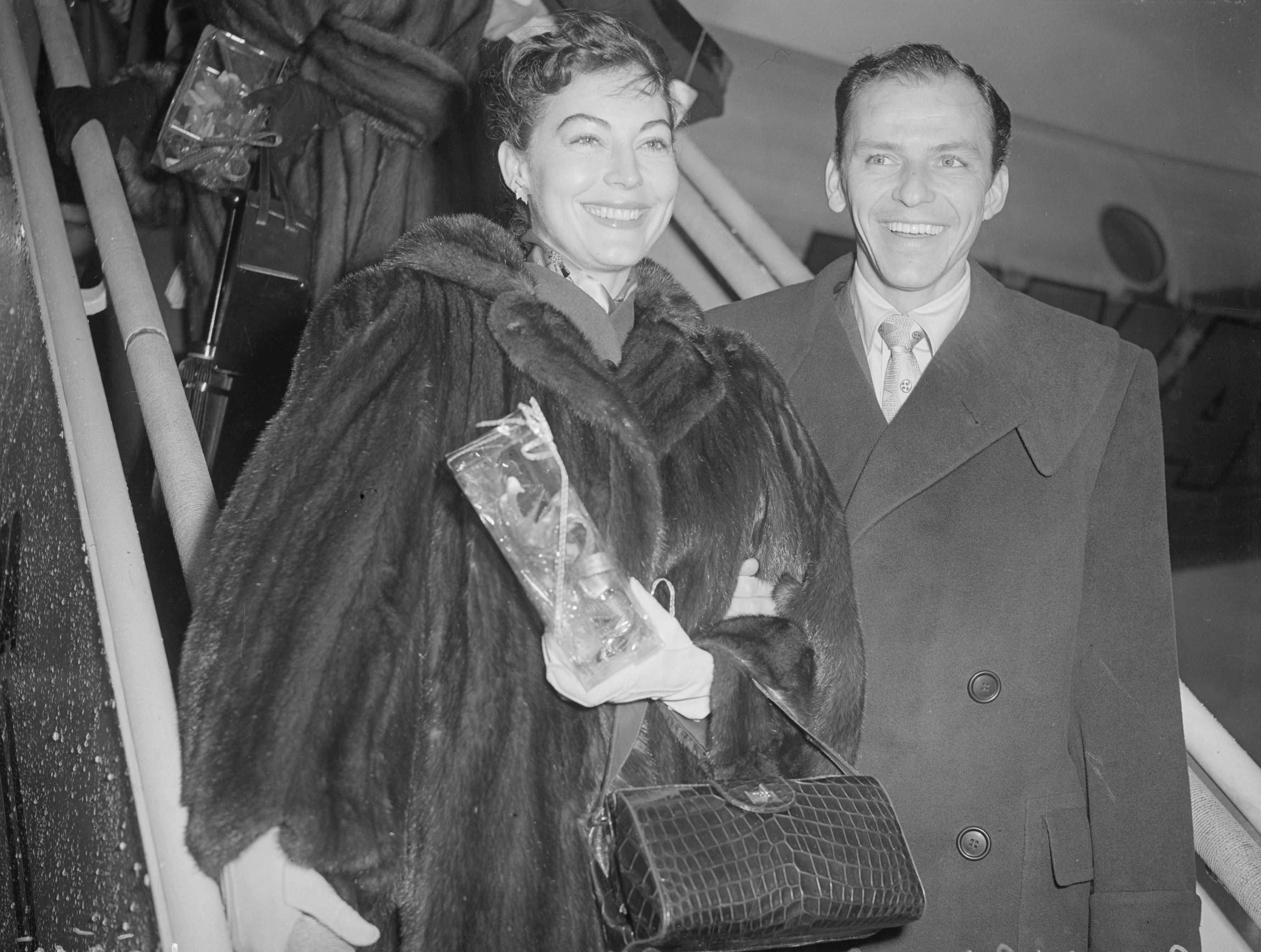 Frank Sinatra was married before he met Ava Gardner
When Sinatra and Gardner began dating in 1949, the singer was still with his first wife, Nancy Barbato. He married Barbato in 1939, before he reached stardom. After Sinatra's singing career exploded, then expanded to include film work, he moved his family to California. As his fame grew, so did his admirers, and Sinatra began cheating on Barbato.
"The more famous Frank Sinatra got, the more women there were who wanted to go to bed with him, and he saw no reason not to oblige as many of them as possible," biographer James Kaplan wrote in Frank: The Voice, per the Washington Post. "Covering up the evidence was rarely his first priority."
In 1949, Sinatra began his affair with Gardner. In 1950, Sinatra and Barbato split, finalizing their divorce in 1951. Less than a week later, Sinatra and Gardner married.
The pair had an explosive start to their relationship
Sinatra was reportedly infatuated with Gardner before he ever met her. In 1949, they were both attending a Palm Springs party hosted by studio executive Darryl Zanuck. After several drinks, Sinatra asked Gardner to join him for a drive. Gardner, also drunk, happily agreed. According to Vanity Fair, the pair drove to the nearby town of Indio.
After kissing, Sinatra procured two guns from his car and began firing at streetlights. Armed with the other weapon, Gardner started to shoot as well, blasting out the window of a hardware store.
Naturally, the drunken nighttime gunfire drew police, who arrested Sinatra and Gardner. MGM quickly paid off the police, and the new couple was free to go. According to biographer Lee Server in the book Ava Gardner: Love is Nothing, Gardner was happy with the night's events. When she got home, she told her sister, "she had been out with Frank Sinatra and they had had a wonderful time."
Ava Gardner reportedly helped resuscitate Frank Sinatra's career
By the time Gardner and Sinatra married in 1951, Sinatra's career had taken a dip. His alleged mob ties, divorce, and affair had tarnished his reputation. He lost his movie contract with MGM and his recording contract with Columbia Records. After enjoying immense popularity, his career was in a tailspin. According to Gardner, Sinatra was "flat broke" on their wedding day.
"I was the one paying the rent when he couldn't get arrested," she told Vanity Fair. "I was the one making the pot boil, baby. It was me!"
In 1953, Sinatra experienced an incredible resurgence with his Oscar-winning role in From Here to Eternity. According to biographer Kitty Kelley, studio-darling Gardner used her influence to land him the role. Ultimately, though, this was not enough to save their volatile marriage. Though the pair expressed their deep love for one another for the rest of their lives, they divorced in 1957.