Frank Sinatra Once Had Comedian Don Rickles Arrested Mid-Performance
Though most people felt it was a grave mistake to insult the notoriously hotheaded celebrity Frank Sinatra, comedian Don Rickles had no such qualms. Sinatra appreciated his friend's humor and even retaliated with his own jokes. On one occasion, Sinatra took his jokes a step further than just verbal sparring, having police arrest Rickles in front of his audience.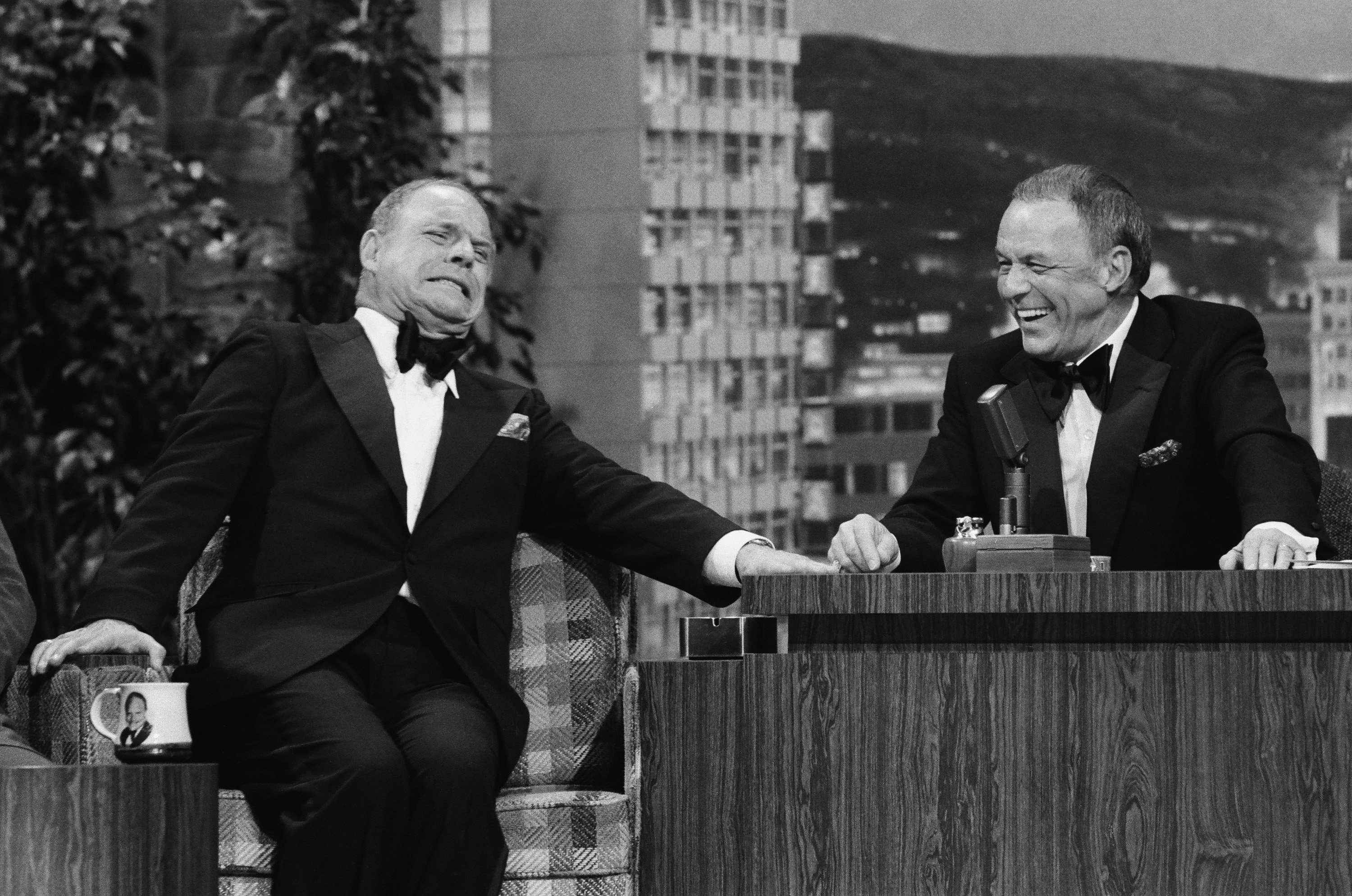 Don Rickles once insulted Frank Sinatra in front of his date
Despite Sinatra's infamous temper, Rickles knew he could safely poke fun at the singer. He once played a joke on Sinatra that both men loved to recount. Sinatra once told Johnny Carson and The Tonight Show audience the story.
"It's a true story. This was a long time ago, long before Don got married," Sinatra said. "I was eating dinner at a restaurant in New York and I was sitting with some friends, and he came over to the table and he said, 'Frank, do me a favor, will you?'"
Rickles wanted to show his dinner date that he knew Sinatra. She didn't believe that the men had a friendship, so Rickles wanted Sinatra to approach their table and say hello. Sinatra agreed, and when he finished his meal, he walked over to Rickles' table.
"I said, 'How are you, Don? Nice to see you,'" Sinatra explained. "He said, 'Can't you see I'm eating, Frank? What are you doing?'"
Sinatra said the joke shocked him and he stood there with his mouth hanging open.
The singer once had the comedian arrested in the middle of a performance
In his autobiography, Rickles' Book: A Memoir, Rickles explained that Sinatra also liked to play jokes.
"The party took different forms," he wrote. "All of them, of course, were designed by Frank, master party-planner and prankster. The pranks were always directed at others. It seems I was a popular target. It was Frank's court. Frank was the king, and we were happy to be court jesters. Sometimes the jesting came when you least expected it."
On this occasion, the jesting came in the middle of Rickles' set. Two police officers interrupted Rickles while he stood onstage.
"'Mr. Rickles,' says the first trooper. 'You'll have to come with us,'" Rickles wrote. "The audience is taken aback. They don't know what the hell is happening. Neither do I."
Rickles then explained that the two officers escorted him through the casino and into a police car.
"Sirens blaring, we race over to the Sands, where I'm taken to Sinatra's table," he wrote. "Frank is sitting with Dean Martin and a trio of gorgeous gals. 'Anything wrong, Don?' asks Sinatra."
As it turned out, Sinatra wanted Rickles to join them and didn't feel like waiting until his set was over.
"'Who needs a job at the Sahara anyway?'" Rickles recalled saying to the group. "Sinatra looks up and smiles. 'I figured as much.'"
Rickles just hoped that there'd still be a job waiting for him the next day.
Don Rickles and Frank Sinatra were lifelong friends
Sinatra and Rickles' back and forth joking was evidence of their strong friendship. They were friends for decades, and Rickles was eventually a pallbearer at Sinatra's funeral in 1998.
"He was the most charming, terrific man in the world," Rickles said, per The Washington Post. "He really was. He was fun to be with."
RELATED: Frank Sinatra Violently Defended a Young Liza Minnelli After a Man Insulted Her Singing