Frank Sinatra: How Much Was the Legendary Singer Worth When He Died?
Before Elvis Presley shook his hips and The Beatles made mincemeat of recording milestones, teenage girls swooned when they heard the voice of one man: Frank Sinatra. In fact, Sinatra set the standard rock 'n' rollers aimed to top later.
When he passed away in 1998, The New York Times itself seemed to swoon with the printing of Stephen Holden's obituary. It described Sinatra as "a matchless stylist … whose extraordinary voice elevated popular song into an art."
In at least one respect, you can say Sinatra succeeded on a level The Beatles and Elvis never did. After all, the Fab Four might be able to lay claim to an Oscar, but Sinatra earned his on a film set, acting in a movie. (The Beatles won theirs for the Let It Be soundtrack.)
You can see the story of him getting the role in From Here to Eternity in The Godfather, but the mob intimidation doesn't change anything. Sinatra was a brilliant actor — nearly as good as he was a singer. With that resume, it's no wonder he dominated pop culture for so long.
Sinatra's 27 million record sales, sold-out shows, and career as a leading man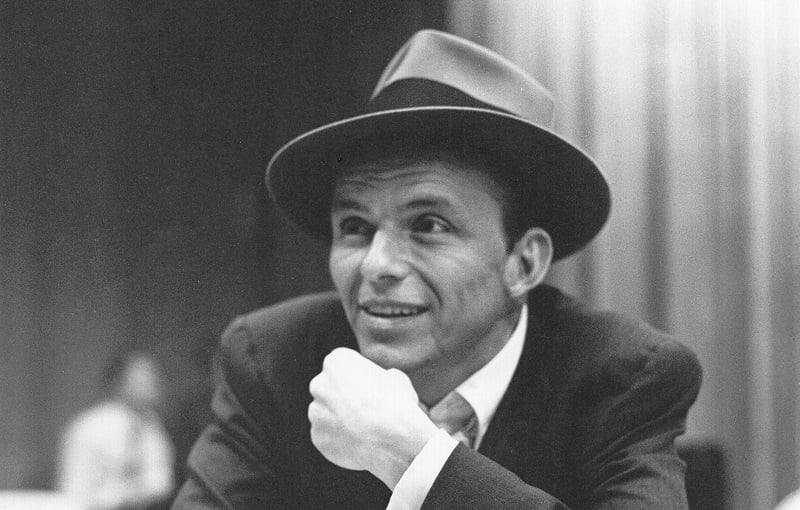 If you look at the best-selling recording artists of all time, you won' t find Sinatra in the top 10 (or 25, even). But you won't find many singers in his vein anywhere on the list. In fact, the top 10 is made up entirely of folks whose careers kicked off after 1950.
When he started releasing LPs (i.e., rather than the countless singles he released earlier), Sinatra made up for lost time. He eventually sold 27 million records. Obviously, that was one huge source of income for him during his lifetime.
Yet you can only imagine the type of box-office receipts he received in his career — especially later on, when the ticket prices went up and everyone kept paying to see him. The tens of millions he made in appearances would represent another major revenue stream.
But no one can ignore the tremendous earning power Sinatra had in the film world. When he was at the height of his star power in the 1950s, Sinatra was making the equivalent of $35 million per year between his music and film earnings.
Sinatra's net worth was estimated at $200-$600 million when he died.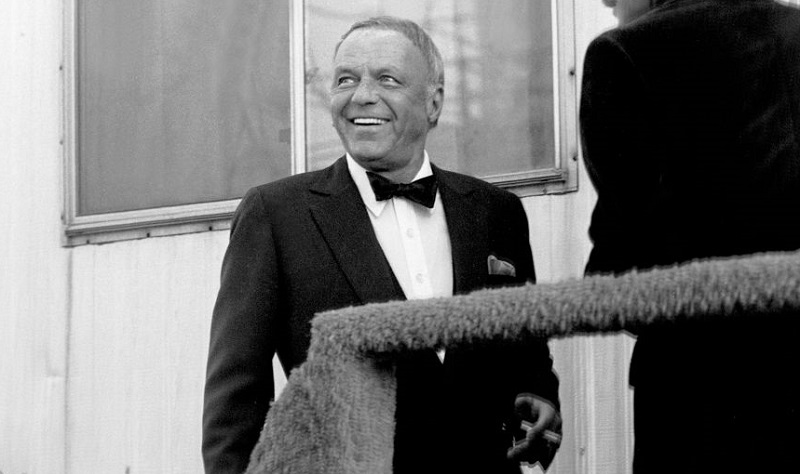 Sinatra's other edge was how long he lived. When he passed away at the age of 82, there wasn't much time in his life when he wasn't a box-office draw. He could (and did) sell out arenas in the 1990s.
Basically, there was almost no point in the decades before he died when he couldn't make millions. When he finally delivered his last performance in 1995, he'd been at at it for 18 years longer than Elvis, who was a much younger man.
Since he didn't have to deal with anyone besides himself, he didn't need to deal with the struggles bands like The Beatles did. At the time of his death, his estate's value was estimated at between $200-$600 million.
The high end of that estimate is $1 billion in 2019 money (adjusting for inflation). Looking back, Sinatra may have been the first billionaire musician. Only a handful — including the still-active Paul McCartney — have ever been able to make such a claim.
Check out The Cheat Sheet on Facebook!