Frank Sinatra Paid a Restaurant Worker to Punch Author Dominick Dunne
Those who knew Frank Sinatra often spoke about how the singer could flip from kind generosity to poisonous anger. Generally, if a person was on his good side, Sinatra would treat them well. If they did something to upset him, however, he made no effort to hide his distaste. On one occasion, Sinatra paid a restaurant maître d' to strike author and journalist Dominick Dunne across the face. Dunne maintained that he had no idea what he'd done to upset Sinatra.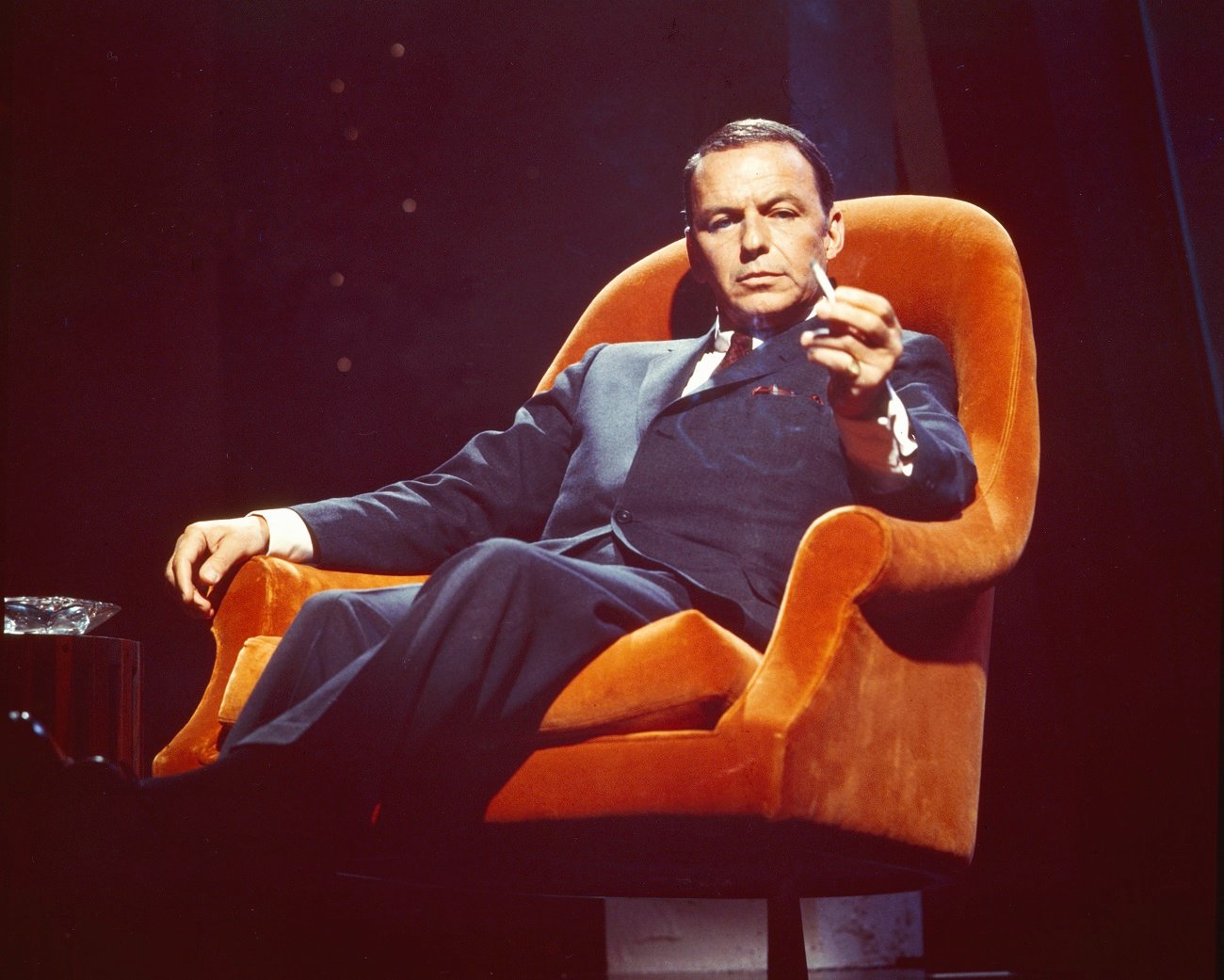 Frank Sinatra had a contentious relationship with the press
For someone as famous as Sinatra, he gave surprisingly few interviews. He wasn't a fan of the media, something that got him in trouble.
On tour in Australia, Sinatra told reporters that he would not be conducting any interviews while in the country. Still, journalists hounded him with questions when he arrived at his hotel. Per the Sydney Morning Herald, Sinatra made negative remarks about the Australian media at his show that night.
After he referred to members of the media as "parasites" and "hookers," the Australian Journalists' Association demanded an apology. Sinatra refused. The issue worsened until so many unions were boycotting Sinatra that he would have been stranded in the country. He finally issued a half-hearted apology and continued onto the next leg of his Australian tour.
He paid someone to hit Dominick Dunne
Sinatra demonstrated the extent of his temper at Daisy, a Beverly Hills restaurant, in the 1960s. Dunne was out to dinner with his wife and friends. In the past, Sinatra had expressed his dislike of Dunne, referring to him as a "no-talent hack," per Vanity Fair. Dunne explained that he didn't know where the dislike stemmed from.
"I wish I knew!" he told the New York Post in 2009. "He took a major dislike to my wife and me."
The restaurant's maître d', George, who Dunne knew well, approached his table.
"Mr. Dunne, I'm so sorry about this, but Mr. Sinatra made me do it," Dunne revealed that George said. He made a fist, wound up, and hit Dunne across the face.
"It wasn't a hit to knock me out, but it was embarrassing," Dunne said. "And just the silence afterwards [at The Daisy in Hollywood] — and the poor captain, George, he was such a nice guy and he was afraid, and he kept saying, 'Mr. Sinatra made me do it!'"
When Dunne and his wife left, he said that George followed to tell them that Sinatra had paid him $50 to do it.
"It was the social talk of the town," Dunne said. "I was the amusement for Sinatra. My humiliation was his fun."
Frank Sinatra had an explosive temper
Sinatra did not explain his clear dislike for Dunne. While he had a contentious relationship with the press, Dunne was working as a producer for 20th Century Fox at this point. Everyone who knew Sinatra could attest to his short-fuse temper, however.
Sinatra tipped restaurant staff handsomely — often in $100 bills — but he would also throw dishes if the service wasn't to his liking. His daughter Nancy explained that his temper flashed hot before fading away relatively quickly.
"He can be a hothead – like a child sometimes," she said, per the Desert Sun. "But once he gets it off his chest, it's over and done with and he gets on with his life and you can get on with yours."
His friend and musical collaborator Quincy Jones agreed.
"He didn't suffer fools gladly," he said. "This man had no gray in him. He either loved you from the bottom of his heart – unconditionally – or he was capable of running over you in a Mack truck, backwards."
RELATED: Frank Sinatra and Marlon Brando's Feud May Have Ended in Abduction