Frank Sinatra and Sammy Davis Jr. Teamed Up to Help Solve the Atlanta Child Killings
Sammy Davis Jr. and Frank Sinatra were close friends. When Davis offered to help raise money for the city of Atlanta, Sinatra decided to join him.
In the early 1980s, a serial killer terrorized the city of Atlanta, killing at least 24 Black children in a two-year span. The city could not continue to afford the expensive special task force, so Sammy Davis Jr. volunteered to perform in a benefit concert. His longtime friend Frank Sinatra joined him. While the concert specifically aimed to raise money, one investigator hoped they could catch the killer at the event.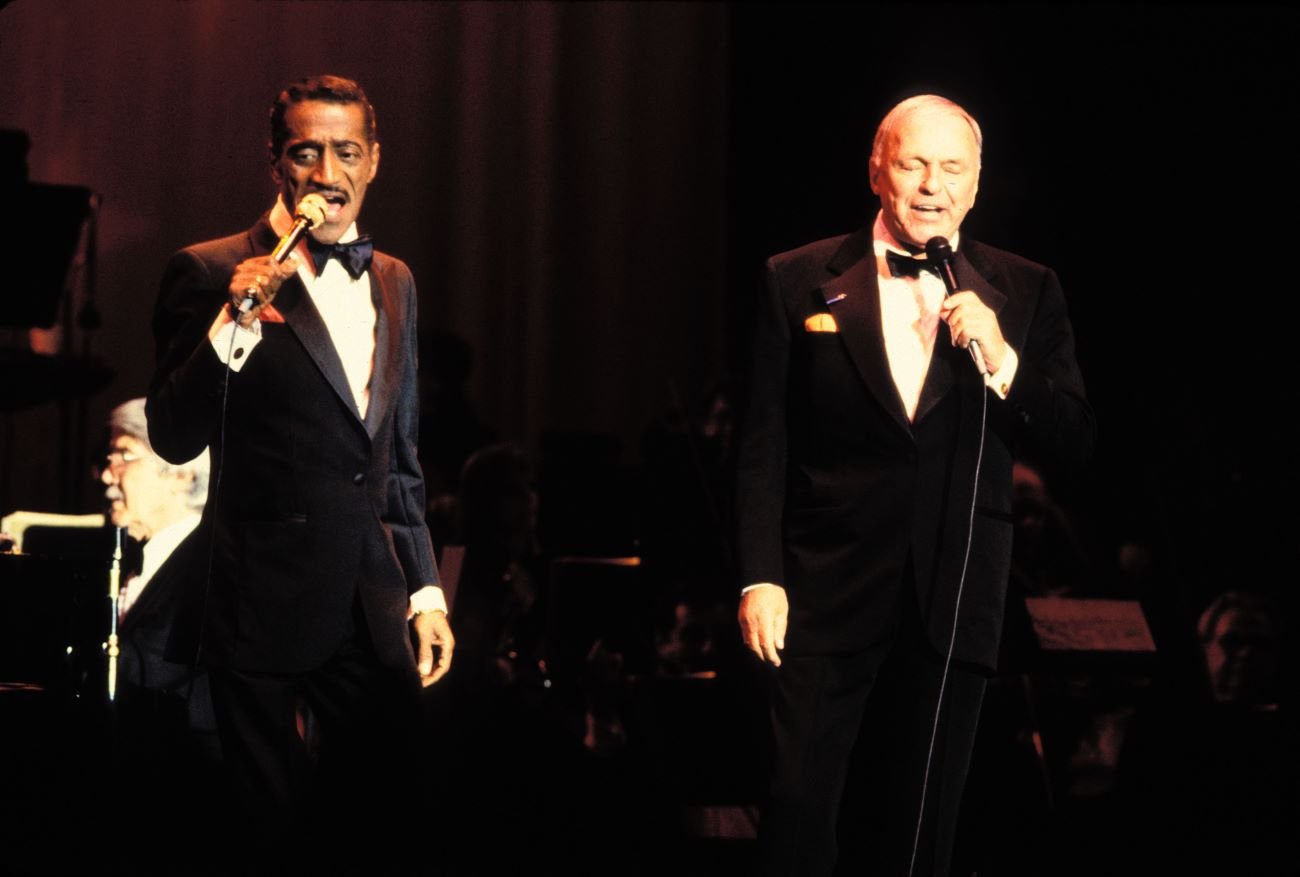 Frank Sinatra and Sammy Davis Jr. met as young performers
Sinatra met Davis in 1941, when the Will Mastin Trio, a group made up of Davis, his father, and his uncle, opened for Sinatra and the Tommy Dorsey Orchestra. According to ABC News, they bonded while sharing a sandwich and were friends ever since. Both men had a deep admiration for each other's talent and often performed together.
"I wanted to be like him, I wanted to dress like him, I wanted to look like him," Davis said, per Biography. "I took my hair and had it all done up, Sinatra style, with the little curl here and all."
They performed a benefit concert in Atlanta
When Davis read about the murders in Atlanta, he offered to perform a benefit concert to support the special investigative task force. The task force cost Atlanta $150,000 a month, and the White House declined to give the city emergency funds. Once Davis announced that he would perform, Sinatra offered to join him. 
"These are not very happy days in Atlanta and the whole world is saddened with the inhumanity that brings us together. I came here to express to the parents of the children brutally murdered my compassion and love," Sinatra told the crowd, per The Washington Post, adding, "I weep with them and for them. I shed tears for the brothers and sisters and companions who find terror an everyday companion."
Davis shared that the concert was not meant to be celebratory and was designed expressly to help catch the killer.
"I don't want anybody to get it into their heads, please, that this is party time …" he said. "It's one thing to be Sammy Davis Jr. and be up there with all the diamonds and rings and woo-woo-wah. But I ain't no better than the man walking the street looking for a job if I have no commitment to my fellow human beings."
Ultimately, the concert raised $140,000 in ticket sales. With donations from singer Kenny Rogers, the city of Chicago, and Coca-Cola, it helped bring in at least $210,000. The money helped to pay for the investigation, but one profiler hoped they'd find the killer in the audience.
"I said, 'Let's look for somebody who has some type of security background who has a vehicle. We can screen them right away. We can get rid of all the females. We'll get rid of people who don't have cars. We can eliminate through race,'" former FBI profiler John Douglas told Vulture. "Again, it was a great idea. It wasn't used. We know later on that [convicted killer Wayne] Williams was at that concert."
Frank Sinatra and Sammy Davis Jr. were characters in the Netflix series 'Mindhunter'
Douglas is the inspiration for the character Holden Ford in the Netflix series Mindhunter. The show's second season followed Ford as he investigated the killings in Atlanta. In the eighth episode, the show briefly shows Davis and Sinatra on stage together, speaking to the audience and offering words of support to the victims' mothers.