Frank Sinatra Told Nancy Sinatra It Would Be 'Ridiculous' if She Followed His Career Path: 'Stay Away'
Like her father, Frank Sinatra, Nancy Sinatra pursued a career in music and films. She shared that while she'd always been drawn to music, her marriage halted her professional pursuit of the art form. She explained that after her divorce, Sinatra encouraged her to return to music. He did tell her to steer clear of the type of career he'd built, though. If she wanted to break out on her own, she wouldn't want to invite comparisons to her famous father.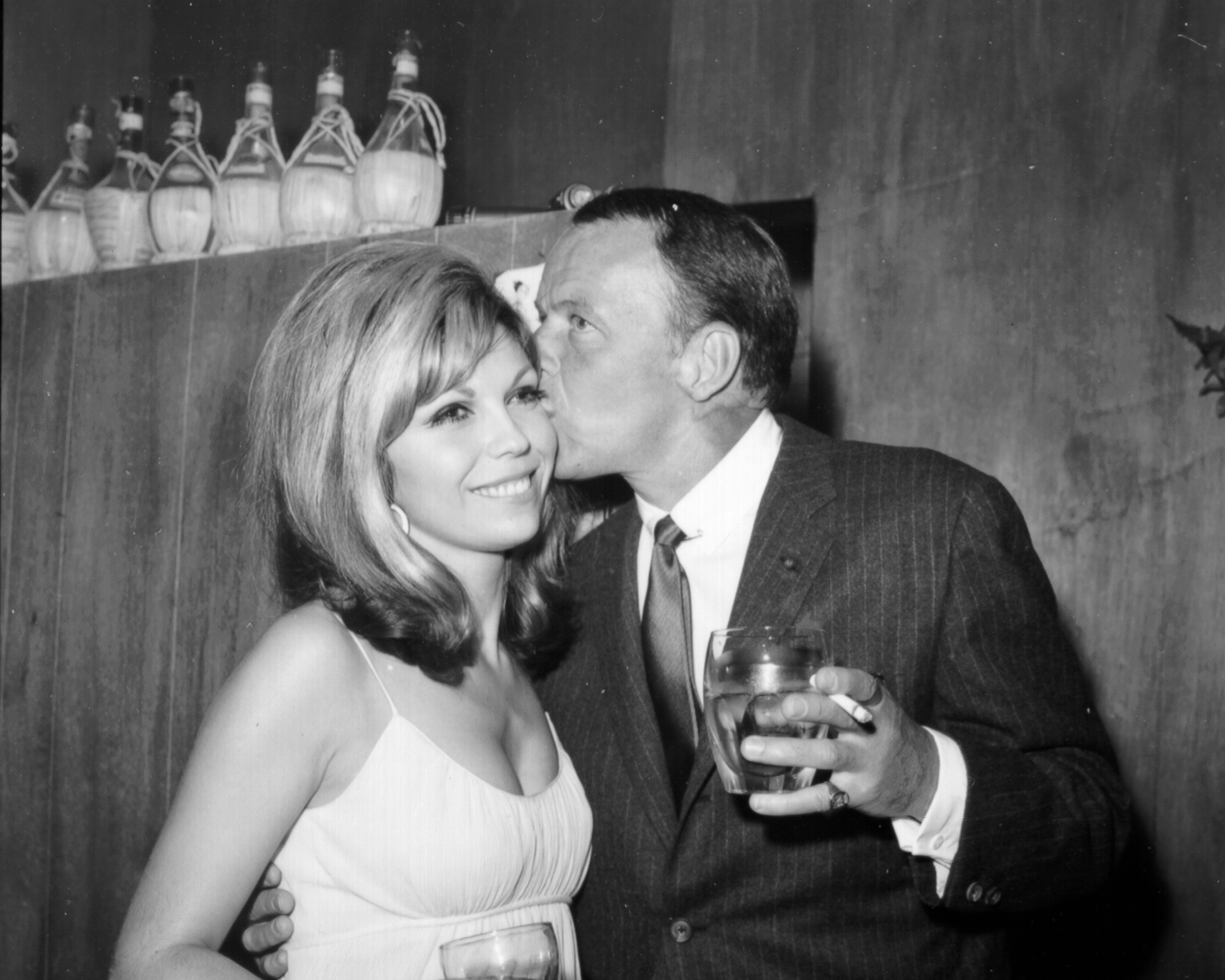 Nancy Sinatra said her childhood with Frank Sinatra was relatively normal
Nancy Sinatra was born before her father became famous. This meant that her early childhood was relatively normal.
"He wasn't quite on the map when I was a baby," Nancy told The Guardian. "He was on the road all the time with the band. We were living in a flat in New Jersey when I was born. They didn't have any money. But once he hit, he really hit."
Eventually, the family moved to Hollywood, where Sinatra could pursue film roles. Despite the unusual circumstances, Nancy said she had an idyllic childhood.
"My dad found a place on Toluca Lake [in LA]," she said. "It was such a great childhood. We had this huge lake and a kayak and a little sailboat and a big raft and a rowboat."
Frank Sinatra offered Nancy Sinatra advice after her divorce
Nancy played music throughout her adolescence, but she stopped once she got married in 1960.
"I wanted to continue my classical education in college, but instead I got married, like a fool," she said. "Because you didn't have sex in those days if you weren't married — at least, not if you were a good girl."
Her marriage began to crumble and, after five years, she divorced. As she struggled through her relationship, Sinatra encouraged her to turn back to music. He told her to try to do something vastly different from his body of work, as comparisons would be inevitable.
"I hadn't the faintest idea, but he encouraged me to follow my musical instincts," she explained. "He said to me — wise words — 'Just stay away from what I do. You'll be up for comparisons, and it'll be ridiculous.'"
She partnered up with Lee Hazelwood and began releasing country-pop, a genre that felt markedly different from Sinatra's discography.
She is grateful for her collaboration with Lee Hazelwood
Nancy Sinatra was grateful Hazlewood helped her find a sound that suited her. She felt that her early efforts didn't sound good.
"I first did bubblegum, which I thought was kind of silly," she said. "And then, with Lee's backing, Nancy Nicelady did, I guess, the first white-girl version of what the Black girls had been doing: a rebel kind of music."
Despite their differences, she said the two musicians fit well together.
"Lee used to call us Beauty and the Beast," she said. "He was very respectful and polite; he smoked, which I didn't much like, drank Chivas Regal, and he had very specific taste in clothes — his boots were always the most expensive leather or snakeskin. But he was not at all the s***-kicking hillbilly he pretended to be, this country bumpkin. He was highly intelligent, he served in Korea, and he had a well-rounded background as a DJ and a producer."
RELATED: Stevie Nicks Gave Frank Sinatra's Daughter the 'Cold Shoulder': 'That Was Painful for Me'