Frank Sinatra Took a Sledgehammer to JFK's Helipad After a Snub by the President
Frank Sinatra and John F. Kennedy were friends, but Kennedy's advisors wanted the president to keep his distance. Sinatra didn't handle this well.
Though Frank Sinatra and John F. Kennedy once had a close friendship, their relationship went over quite a few bumps in the road. The root of these problems isn't entirely clear — some rumors blame the musician's alleged mob ties, and others point to a reported relationship with Kennedy's sister. Regardless of the cause, Sinatra once smashed up a helipad he built specifically for the president because of a perceived slight.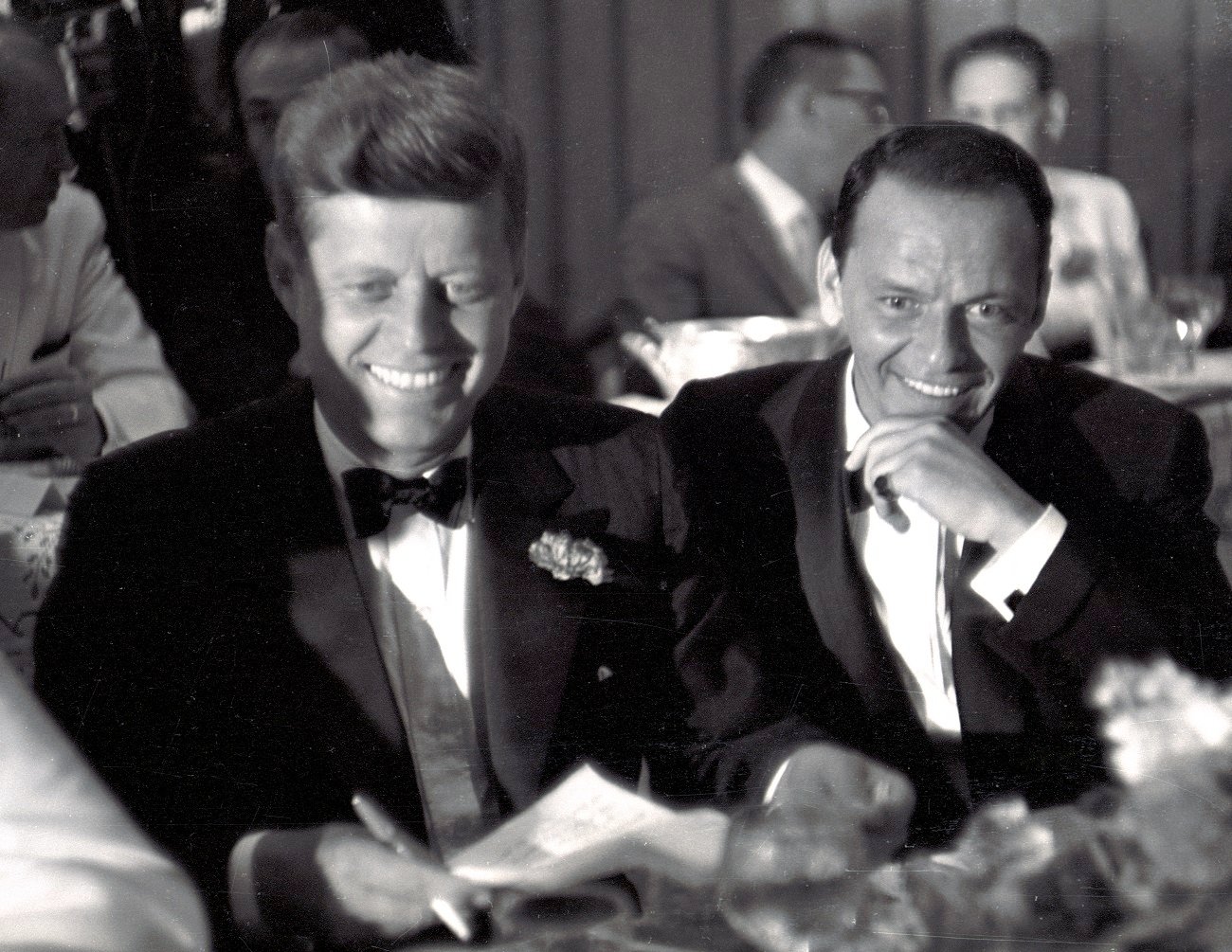 Frank Sinatra and John F. Kennedy were friends
Sinatra and Kennedy became friends before the latter ran for president. Rat Pack actor Peter Lawford married Kennedy's sister Pat, which likely helped shape their bond. By the time Kennedy decided to run for president, he was close friends with Sinatra.
In 1960, per Biography.com, Sinatra referred to Kennedy as the "next president of the United States" during a performance in Las Vegas. Sinatra threw his whole weight behind Kennedy's presidential campaign. He endorsed the aspiring politician, hosted donor events, and let Kennedy's team use his private jet. After Kennedy secured the presidency, Sinatra performed at the pre-inauguration gala with a host of other prominent stars.
The president was supposed to stay at Sinatra's California home
In 1962, Kennedy planned a visit to Palm Springs, California, where he would stay at Sinatra's mansion. Ahead of the visit, Sinatra built a presidential suite complete with a helipad. Unfortunately, though, the room would go unused. According to The Telegraph, Robert Kennedy grew uneasy about Sinatra's alleged mob ties. Sinatra repeatedly denied any connection to the mafia, but the rumors persisted. The Kennedy camp felt it was safer to stay with Bing Crosby instead.
Lawford had the difficult job of breaking the news to Sinatra. His attempts to break the news gently did not go over well.
"Peter tried to cover it up: 'It was for security reasons. Bing's house is a little more secure.' That's bull (bleep)," his former wife Patricia Seaton Lawford Stewart told the Desert Sun. "It wasn't that at all. And [Crosby] was a Republican! So Frank just blamed the whole thing on Peter."
Furious, Sinatra cut off Lawford for good. "He never forgave me," Lawford said. "He cut me off just like that."
In his anger, Sinatra reportedly kicked in the door of the presidential suite and attempted to pull the gold nameplate off the door. He also took a sledgehammer to the helipad and began to smash it up.
Frank Sinatra allegedly had an affair with Kennedy's sister
Though many believe that Sinatra's mob ties led to the dissolution of his relationship with Kennedy, others cite a different reason. Sinatra's rumored mob ties were not exactly a secret at the time. According to former D.C. detective Joe Shimon, the fissure between Kennedy and Sinatra occurred because Sinatra was having an affair with Pat Lawford Kennedy.
As reported by Town & Country, the FBI allegedly taped phone calls made by mobster Sam Giancana. Apparently, the tapes caught a discussion with Sinatra, who said he started the affair with Pat to influence her brothers.
"The tapes were played to Bobby," Simon said, "And Bobby went, 'WHOA …' And overnight you saw Sinatra out. No more White House. No nothing. Shut him off."
Regardless of the reasoning, Sinatra's relationship with the Kennedy family was definitively over.