Frank Sinatra Was 'Unhappy' and 'Lonely,' According to Larry King
Larry King said his interview with Frank Sinatra was one of his favorites. He explained that he believes the singer was a generally unhappy person.
Though Frank Sinatra is one of the most well-known artists of all time, his public persona meant that many people didn't know what he was like in his personal life. Broadcast titan Larry King said that he did get to know Sinatra quite well, however. King interviewed the legendary musician and considered their conversation one of his favorites. He gave insight into the parts of Sinatra's personality that the public didn't see.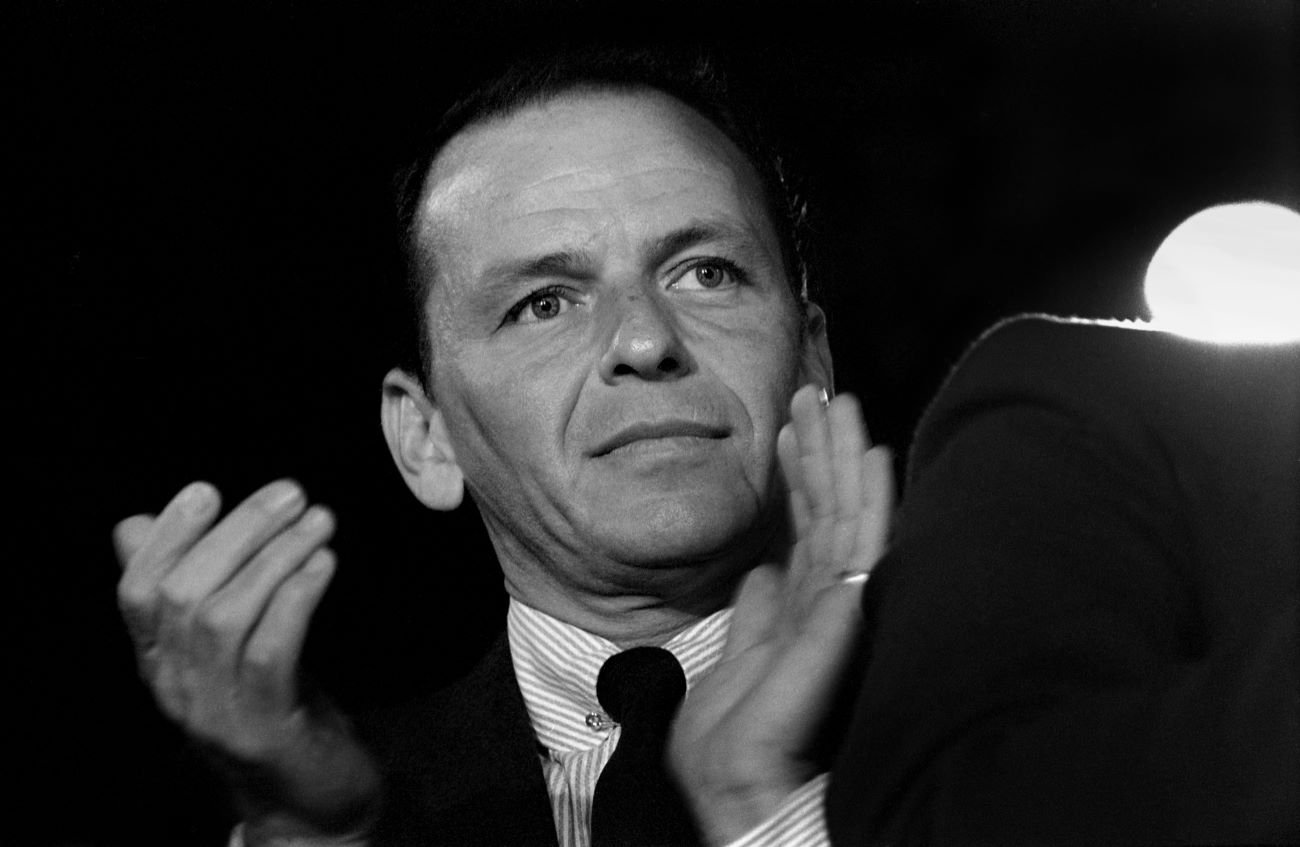 Larry King conducted Frank Sinatra's final major interview
In 1988, King interviewed Sinatra in one of the singer's final major interviews. King thought of this interview as one of his all-time favorites. In it, Sinatra spoke about his disdain for tell-all books, like a recently-published biography about him, and admitted that forty years into his career, he still got stage fright every time he performed.
"I swear on my mother's soul," Sinatra said, per Page Six, "the first four or five seconds, I tremble every time I take the step and I walk out of the wing onto the stage."
Sinatra had a rocky relationship with the press and gave surprisingly few interviews. He was comfortable enough with King to open up, however.
Larry King believes the singer was probably unhappy
Not long after what would have been Sinatra's 100th birthday, King hosted a tribute to the musician, who he said he "knew very well." According to King, he knew Sinatra well enough to understand that he was troubled. 
King told the New York Daily News that Sinatra was "a complicated guy, probably an unhappy guy. Frank was never satisfied. It was a peculiar thing about Frank. He was lonely in a crowd."
According to King, Sinatra's general unhappiness gave him a unique worldview, one that defined the way he treated those around him.
"He understood sadness and he understood happiness," King explained. "He had no grays. Everything was black and white. If he liked you, you could do no wrong. If he didn't like you, you could do no right."
Frank Sinatra two different sides to himself
Those who knew Sinatra well agreed with King's assertion about the "My Way" singer. He could be either overwhelmingly generous or coldly dismissive.
"If you have a misunderstanding with Frank Sinatra, you've got to confront him directly," Nancy Sinatra wrote of her father in the book Frank Sinatra: An American Legend, per the Desert Sun. "Battle it out. Yes, he'll get mad and so will you. But it'll be resolved. You have to have the guts to face his dark side. My father is tolerant and patient, but if you push it – or don't heed a warning – look out. He can be a hothead – like a child sometimes. But once he gets it off his chest, it's over and done with and he gets on with his life and you can get on with yours."
Sinatra may have had a quick temper, but he was also known for his generosity. He once gave his expensive cufflinks to a fan who complimented them and gave tips that totaled in the hundreds of dollars.
"This man had no gray in him," Quincy Jones said. "He either loved you from the bottom of his heart – unconditionally – or he was capable of running over you in a Mack truck, backwards."