Frank Sinatra and Willie Nelson Teamed Up to Promote Space Travel in the '80s
Music history features a number of unexpected collaborations and friendships. One particularly surprising one was the frequent collaboration between Frank Sinatra and Willie Nelson. The two artists came from different eras and had vastly different sounds, but they were fans of one another's music. Not only this, but they teamed up in the 1980s to help the Space Foundation promote space travel.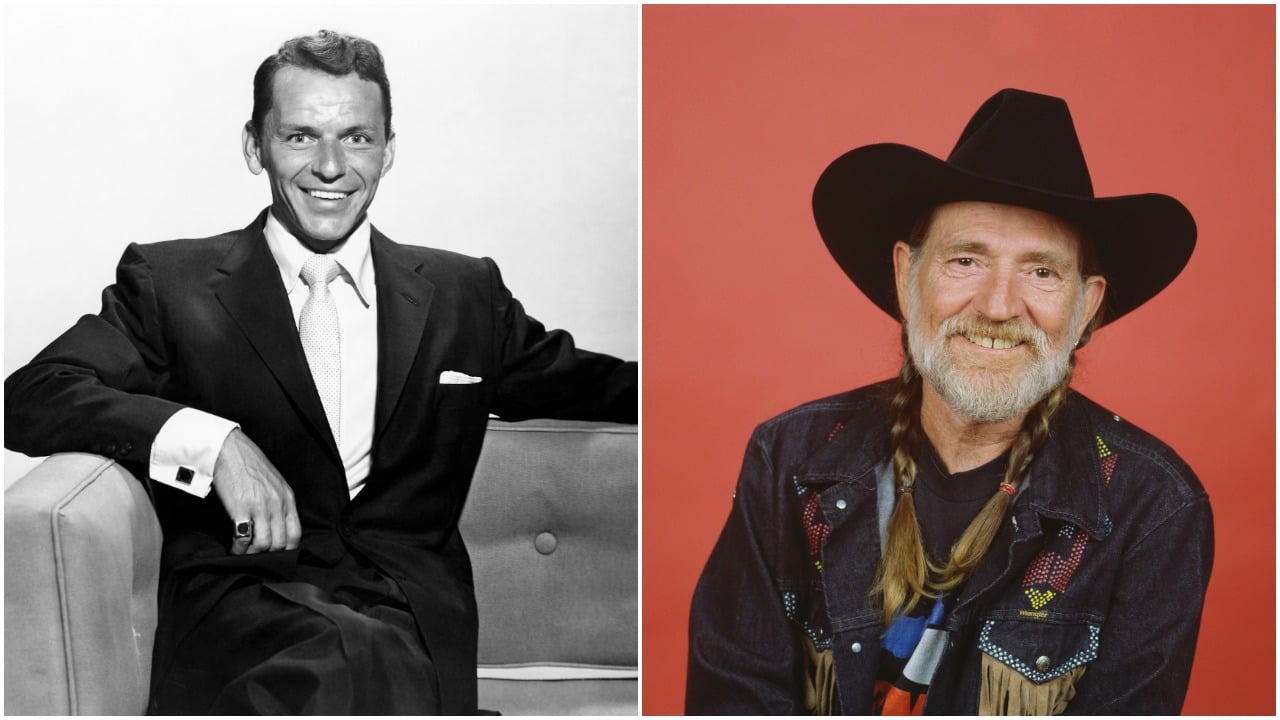 Frank Sinatra and Willie Nelson admired each other's music
In 1978, Nelson released his album Stardust that featured classic American songs. Upon listening, Sinatra reportedly called Nelson his current favorite singer. Their musical paths overlapped not long after. In 1984, Sinatra opened for Nelson at the Golden Nugget casino in Las Vegas.
"I don't say that to brag," Nelson wrote in It's a Long Story: My Life, per Rolling Stone. "Wasn't my idea. It was [casino owner Steve Wynn's]. He felt that since I was selling more records than Sinatra, I'd be a bigger draw and was entitled to top billing. I would have been happy with second billing … Sinatra's my favorite singer."
In the end, Sinatra only opened for Nelson once, canceling the remainder because of throat problems. Given his popularity and lengthy career, however, many wonder if Sinatra just didn't like being the opener.
"That's bulls***," Nelson said. "Like me, Frank wasn't hung up on being the headliner. He was the consummate pro."
They starred in PSAs to promote space travel 
Proving that there were no hard feelings, Sinatra and Nelson teamed up in the early 1980s to promote space travel. According to the Space Foundation, the PSAs served to "inform people about the many tangible benefits of NASA's space program. The television spots showed how the benefits reach all facets of everyday life, from advanced medical imaging to improved weather forecasting."
In the video, Sinatra pokes fun at Nelson's headband and casual dress.
"What do you call that, Willie?" Sinatra asks, pointing to the headband.
"I call it 'My Way,' Francis," Nelson responds.
According to Nelson, neither he nor Sinatra agreed because of a deep love of space; it was just because they'd been asked.
"I don't know, somebody asked us to do this commercial together, and I thought 'why not' and he said 'why not' too," he said on The Late Show With Stephen Colbert. "Then I did 'My Way' with him on his album, and we've been friends for a long time."
Willie Nelson recorded an album of Frank Sinatra's music
Two decades after Sinatra's death, Nelson released an album called My Way, in which he covers Sinatra's music. The album features classics like "Summer Wind," "My Way," and "Fly Me to the Moon." Nelson says that the tribute was fitting, as he learned a lot from Sinatra.
"I learned a lot about phrasing listening to Frank," he told AARP. "He didn't worry about behind the beat or in front of the beat, or whatever — he could sing it either way, and that's the feel you have to have."