Frank Sinatra Wrote an Open Letter to George Michael: 'Loosen Up'
In 1990, singer George Michael's career was sky-high, but he was unhappy. In an interview, the musician detailed his disillusionment with fame. A response came from a surprising source: Frank Sinatra. In an open letter, Sinatra offered his opinion on the interview and offered Michael some stern advice. Here's what he had to say to the younger artist.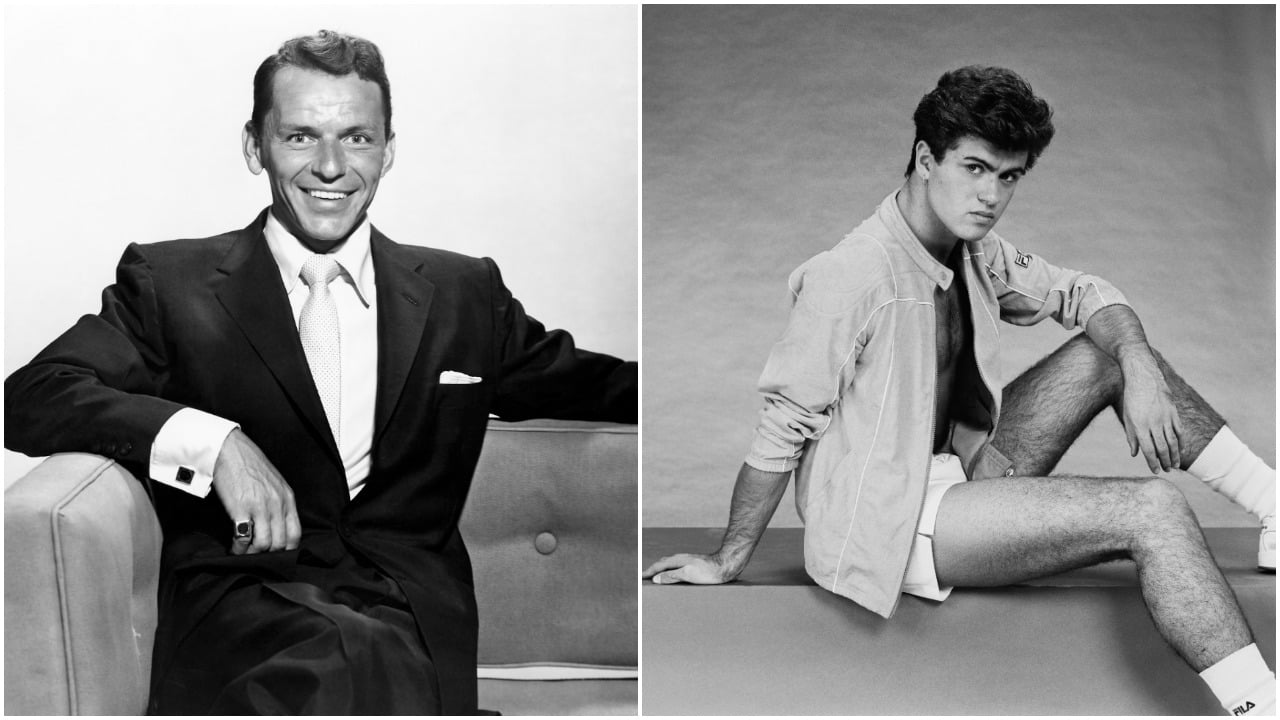 Frank Sinatra knew from a young age that he wanted to be a singer
Sinatra idolized Bing Crosby when he was young. When he heard Crosby's voice, he felt that he could achieve success with his own musical abilities. He spent nights singing at his parents' bar in Hoboken, hoping to hone his abilities. At first, his mother discouraged this dream, but she soon realized how determined Sinatra was. As he neared his twentieth birthday, she convinced a local singing trio to take him on as a member. For nearly six decades, Sinatra continued to work as a musician. 
He penned a letter to George Michael
By 1990, Sinatra was considered a titan of the music industry. That same year, Michael spoke to the LA Times about growing disillusioned with his star status.
"After all, everybody wants to be a star. I certainly did, and I worked hard to get it," he explained. "But I was miserable, and I don't want to feel that way again."
Not long after publishing the interview with Michael, the LA Times printed Sinatra's response.
"I don't understand a guy who lives 'in hopes of reducing the strain of his celebrity status,'" Sinatra wrote, per The Hollywood Reporter. "Here's a kid who 'wanted to be a pop star since I was about 7 years old.' And now that he's a smash performer and songwriter at 27 he wants to quit doing what tons of gifted youngsters all over the world would shoot grandma for — just one crack at what he's complaining about." 
Sinatra then addressed Michael to offer some stern advice.
"Come on, George. Loosen up. Swing, man. Dust off those gossamer wings and fly yourself to the moon of your choice and be grateful to carry the baggage we've all had to carry since those lean nights of sleeping on buses and helping the driver unload the instruments."
He affirmed that Michael was talented and that "talent must not be wasted." To conclude the letter, Sinatra wrote, "trust me. I've been there."
Frank Sinatra's career hit a lull in the early 1950s
Sinatra was aware that fame took work. Though he had been a celebrity since the 1940s, his career hit a major setback in the early 1950s. As audiences embraced newer styles of music, Sinatra found his fans dwindling. His alleged mob ties and very public affair did not help his popularity. Soon, he lost his record deal and film contract. He was on the brink of irrelevancy when an Oscar-winning role in From Here to Eternity resuscitated his career. Sinatra was able to right himself and maintain fame until he died in 1998.