Frank Sinatra's Cause of Death and Heartbreaking Last Words
Frank Sinatra died in 1998. He spoke his heartbreaking last words to his wife and his close friend and manager just before his death.
Frank Sinatra died on May 14, 1998, at the age of 82. The world will always remember the singer for his powerful voice and steadfast capacity to keep a fading genre of music alive. Toward the end of his life, Sinatra dealt with declining health. His final words were a heartbreaking declaration after an illustrious and moving career.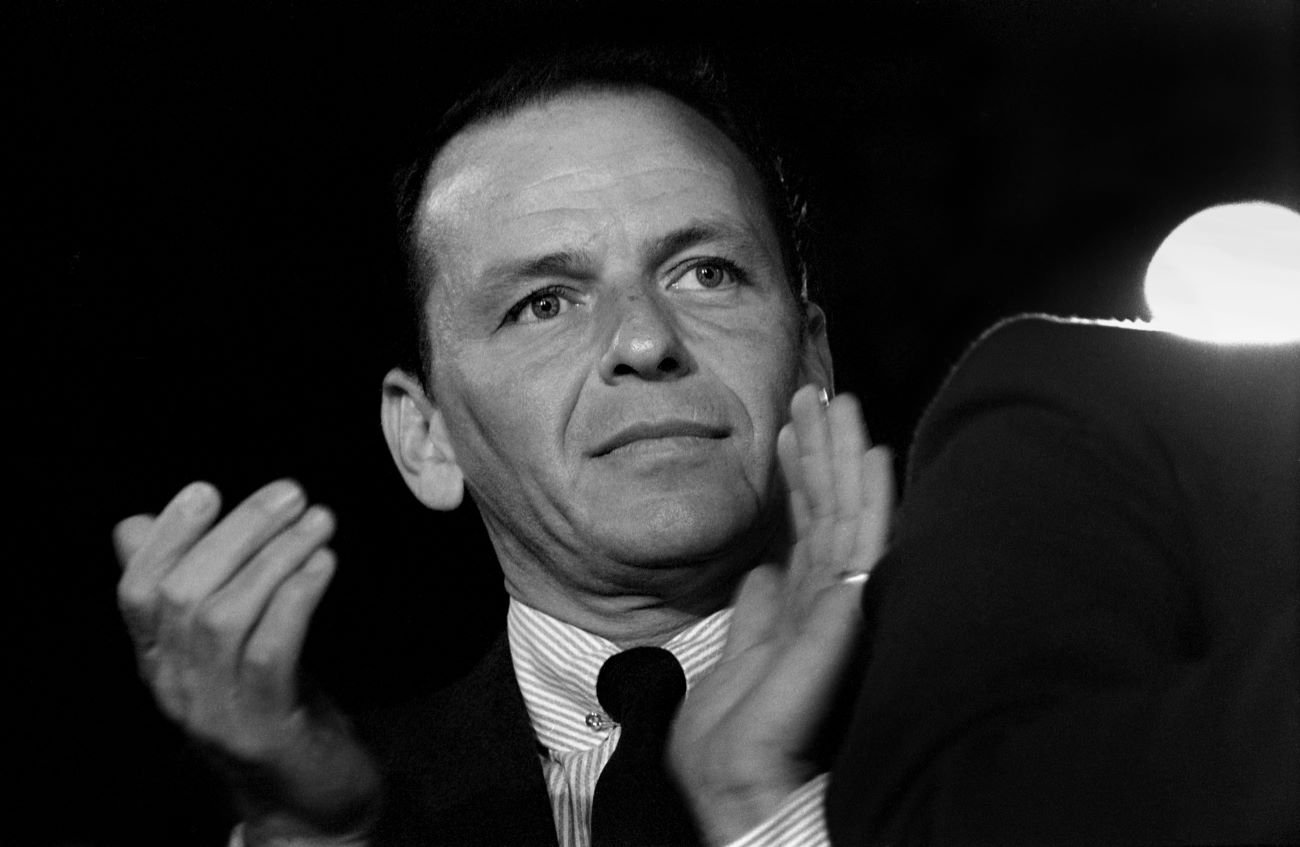 Frank Sinatra's wife said his health was improving one month before his death
At the beginning of 1997, Sinatra had a heart attack that left many tabloids speculating about his health. Rumors abounded that Sinatra was on his death bed, rumors that his wife Barbara fiercely disputed in April of 1998. 
"The rumors are just crazy. You can't believe it. He's doing very well. You'd think they'd just stop with it," she told the Las Vegas Sun. "He's strong and walking around. We're enjoying friends."
The singer had notably remained out of the public eye since his heart attack, which led some to believe that he was in ill health. Barbara said that it was just because he valued his private life. 
"He's a very private man," she explained. "He feels very strongly about his private life and his financial life being kept private."
The singer spoke his last words to his wife and close friend
Just a month after the interview with Barbara, Sinatra died of a heart attack. At the time of his death, Sinatra was with his close friend and manager Tony Oppedisano and wife Barbara. 
"His two doctors and a number of technicians were surrounding him when I walked in," Oppedisano told the Mirror. "I sat by him and held his hand, trying to keep him calm. Then his wife Barbara arrived and told him to fight. He struggled to speak because of his breathing."
At that point, Sinatra looked them and uttered his final words.
"He just looked up at the two of us and said curtly: 'I'm losing.'"
Despite the grim proclamation, Oppedisano said that Sinatra didn't seem upset.
"He wasn't panicked," he said. "He was just resigned to the fact that he had given it his best but he wasn't going to come through. I told him I loved him but those were the last words I ever heard him say before he passed away."
Frank Sinatra was buried with some surprising items
Sinatra was buried in Cathedral City, California, just outside of his beloved Palm Springs. His family shared that they placed several items in his coffin: a bottle of Jack Daniels whiskey, a Zippo lighter, a pack of Camels, and 10 dimes. 
Sinatra always had phone change on him after the 1963 kidnapping of his son.
"I think it came from Frankie's kidnapping, maybe before," his daughter Tina said on Larry King Live, per AP. "He never wanted to get caught not able to make a phone call. He always carried 10 dimes."
His former wife Mia Farrow also slipped her wedding ring and a note to Sinatra into the casket with him.
"We really wanted him to have a big sendoff," Tina explained.