Frank Sinatra's Daughter Once Blamed His Wife for Her Father's Death: 'She Was Cruel'
Iconic music artist Frank Sinatra left behind an unforgettable legacy after his death. Although he died at 83 years old, one of his daughters, Nancy Sinatra, felt he could've lived longer. But Nancy felt the singer's fourth wife was to blame for Sinatra's passing.
Nancy Sinatra was disappointed when Frank Sinatra married Barbara Marx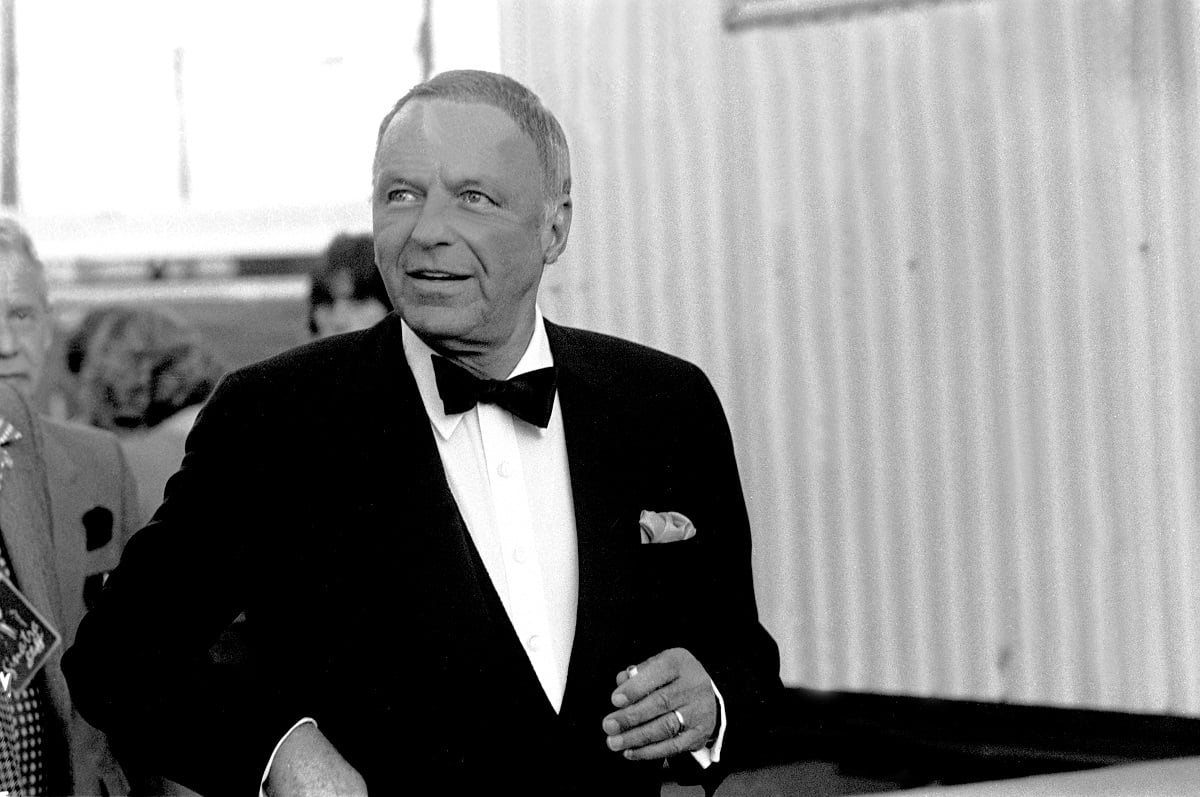 Frank Sinatra was married four times, with his first marriage being with Nancy Sinatra. He fathered three children with her. Nancy Sinatra Jr, Frank Sinatra Jr, and Tina Sinatra were the only children Sinatra had. An affair with actor Ava Gardner eventually led to their divorce.
Sinatra would later marry Gardner before their split in 1957. Sinatra then married two more times with Mia Farrow and finally Barbara Marx. His fourth marriage was a point of concern for Sinatra's children. Although Nancy was certain her father was genuinely in love with Barbara, marrying her required him to annul his first marriage. This had to be done so Sinatra and Barbara could marry in a catholic ceremony, which rubbed Nancy the wrong way.
"I found the concept of annulment shocking," Nancy wrote in her book Frank Sinatran: American Legend (via Desert Sun). "And my brother (the late Frank Jr.), sister and I were concerned about how it would affect our mother."
Sinatra's death would only later deepen the rift between Barbara and the Grammy-winner's children
Nancy Sinatra blamed his wife for Frank Sinatra's death
After Sinatra died, there was more conflict between Barbara and his children. Nancy and her siblings fought Barbara over Sinatra's finances, which were reportedly worth $200 million. They also clashed over rights to his merchandise.
But apart from financial disagreements, the Sinatras didn't like the way Barbara handled Sinatra's death. In Tina's memoir, My Father's Daughter(via Desert Sun), she expressed how hurt she was that Barbaria didn't notify her about her father's death. She claimed a doctor called her instead.
"Barbara could have called us – she could have called! But she did not call," Tina wrote.
Meanwhile, Nancy once felt that the singer would've lived longer if it wasn't for his fourth wife.
"I honestly believe he would still be alive (if he hadn't married her)," Nancy once claimed according to Contact Music. "She was cruel, absolutely cruel. She did not tell us he was dying, we did not know until after he was dead and we were five minutes from the hospital."
What also bothered Nancy was that she claimed Barbara contacted others close to Sinatra instead of his children.
"Yet she called his publicist and road manager, who got to the hospital in time. It is unforgivable. I still have nightmares about not being able to be with him when he died. The people he wanted were not there and that makes me furious. I said to myself that night, 'I will never speak to her again.' And I haven't. Not a word," she said.
Nancy Sinatra dreamed that her father and mother would one day remarry
Although Nancy's parents had been separated for quite some time, she couldn't help but hope for them to remarry.
"I had dreams of happy trails for you," she wrote in her book Frank Sinatra, My Father (via Chicago Tribune) "Roy and Dale riding off into the sunset."
According to Fox News, Sinatra did consider remarrying Nancy at some point. Tony Oppedisano, a member of Sinatra's management team, made the claim in his memoir Sinatra And Me: In the Wee Small Hours. But Oppesdisano claimed Sinatra backed out of the decision because of the number of people he could've hurt.
"Nancy was probably the single longest friendship that he had in his life," Oppedisano said. "And there was a comfort there. But that didn't change the fact that Frank was very much in love with Barbara, his last wife, obviously. Their marriage lasted 22 years longer than any other marriage in his story. And it was something that probably couldn't really ever happen because too many people would have gotten hurt."
RELATED: Frank Sinatra Lost the Chance to Play an Iconic 'Batman' Villain