Frank Sinatra's Wife Reportedly Kept His Kids Away From His Deathbed
Frank Sinatra's final marriage was his longest. His wife and children had a contentious relationship that got worse when Sinatra died and she didn't call to tell them.
Through TV specials and musical collaborations, Frank Sinatra and his kids promoted an image of familial togetherness. While they were close, the family went through a turbulent period when Sinatra married his fourth wife, Barbara Sinatra. The relationship between Barbara and Sinatra's children was rocky, and they were furious when she didn't call to alert them of their father's death.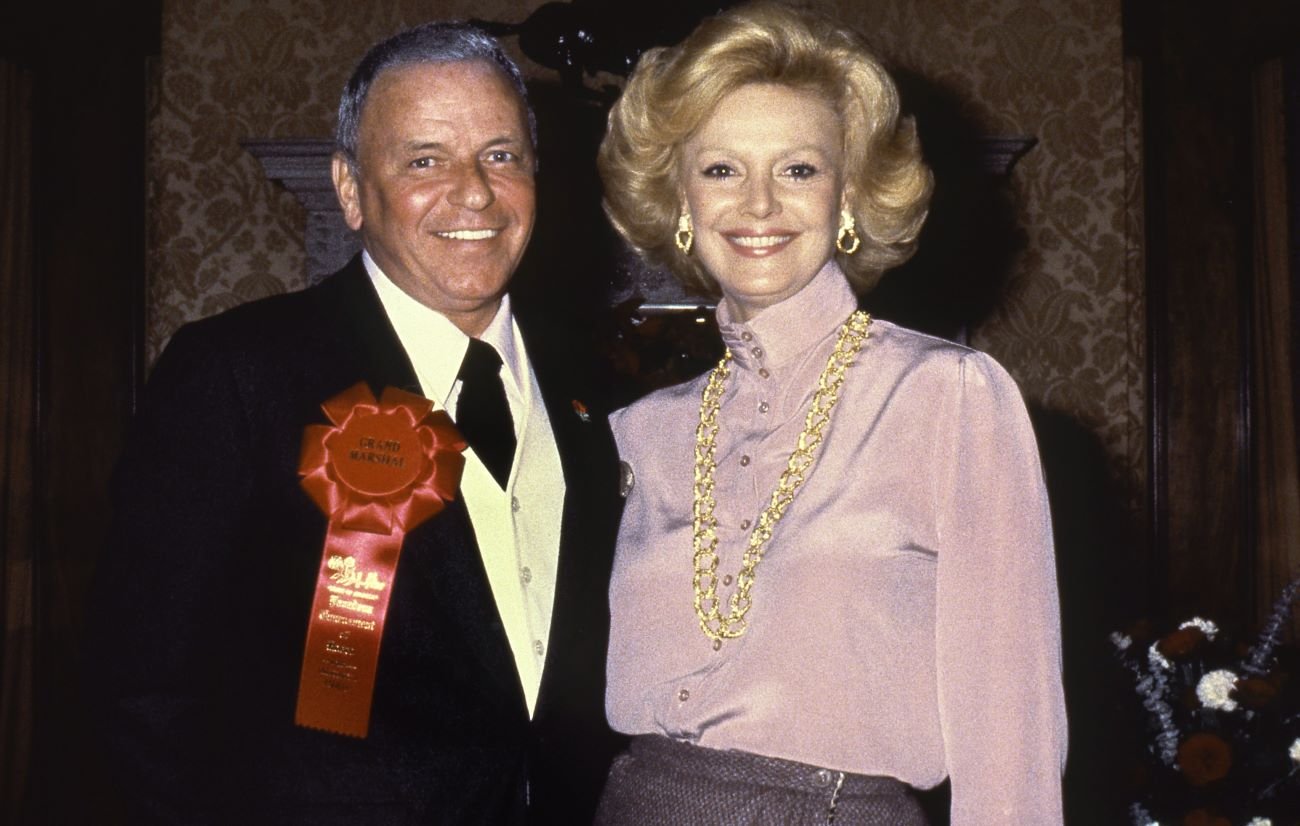 Frank Sinatra's kids were upset when he married his fourth wife
Sinatra had three children — Nancy Jr., Frank Jr., and Tina — with his first wife, Nancy Barbato. After they divorced in 1951, Sinatra married Ava Gardner and Mia Farrow in 1966. His children were most upset with his marriage to Barbara. 
Per the Desert Sun, Sinatra's daughter Nancy cried for the week leading up to the 1976 wedding because there was "no chance now for him and my mother to get together and grow old together."
His children also did not like that Sinatra had to annul his marriage to Barbato in order to wed Barbara in the Catholic Church.
"I found the concept of annulment shocking," Nancy wrote in the book Frank Sinatra: An American Legend, "and my brother (the late Frank Jr.), sister and I were concerned about how it would affect our mother."
She reportedly did not inform his children of his death
In 1998, Sinatra died of a heart attack. His daughter Tina found this out after a phone call from the doctor. 
"I got home late from the office and rushed to put my dinner on a tray, in time to watch the Seinfeld finale from my bed," she wrote in the book My Father's Daughter: A Memoir. "I switched channels midway and opened my mail. I had one arm in my nightgown when the phone rang, at exactly 11:10 P.M. It was Rex Kennamer: 'I have bad news. We lost him.'"
Tina wrote that she hadn't known her father was in the hospital and thought his health was stable. As she rushed to the hospital, she grew frustrated with Barbara.
"I kept replaying my exchange with Rex," she wrote. "When did it happen? A few minutes ago. When did you get there? Too busy . . . for some time . . . lost him. Barbara could have called us—she could have called! But she did not call."
According to Tina, she did not rely on Barbara for comfort after Sinatra's death.
"I leaned down and put my arm around her shoulder, and said very quietly, 'I'm sorry.' Her arms stayed tightly crossed; we would not embrace, either then or in the days to come."
Despite these negative emotions, when Tina reflected on her father's death two years later, she noted that "everything has washed away but our love."
Frank Sinatra's kids did not attend Barbara Sinatra's private funeral service
Still, the rift between Barbara and Sinatra's daughters continued to widen. Barbara did not mention Nancy or Tina in her memoir Lady Blue Eyes: My Life With Frank, and the documentary Sinatra: All or Nothing at All, barely included Barbara. 
When Barbara died in 2017, Nancy and Tina did not receive an invitation to the private funeral reception. 
"With all the family bickering," the Wall Street Journal wrote, per the Desert Sun, "the Sinatra name no longer means harmony."