Frank Vincent: How Much Was the 'Sopranos' and 'Goodfellas' Star Worth When He Died?
You can't make a great gangster movie without a great supporting cast. Martin Scorsese, who began his run of mob classics with Mean Streets (1972), knew that all too well. In fact, by the time he made Goodfellas (1990), he had it down to a science.
For that film, he needed someone to play Billy Batts, a made man who pushes the buttons of Tommy, a psychotic mafia soldier portrayed by Joe Pesci. Actually, Batts doesn't just push Tommy's buttons; he genuinely humiliates him.
Telling Tommy to "go home and get his fu–in' shinebox," the elder Batts wanted to make a grownup thug feel like an insignificant shoeshine boy once again. It has the intended effect. (Tommy goes ballistic.) Delivering the line as Batts in his smoky voice, Frank Vincent became a part of cinema history.
But that wasn't the only time Vincent delivered. In his 90 screen appearances, he made delivering his always-convincing portrait of a tough guy look easy. When he passed away, he'd made quite a living doing it.
Vincent's run from Scorsese's top films through 'The Sopranos.'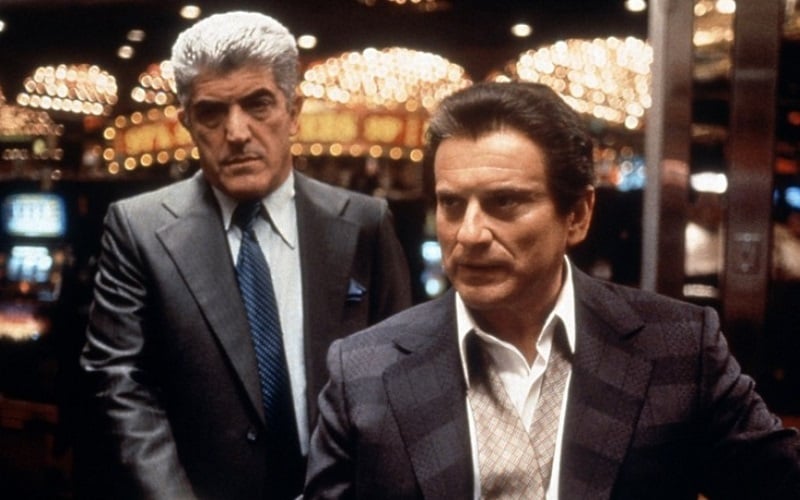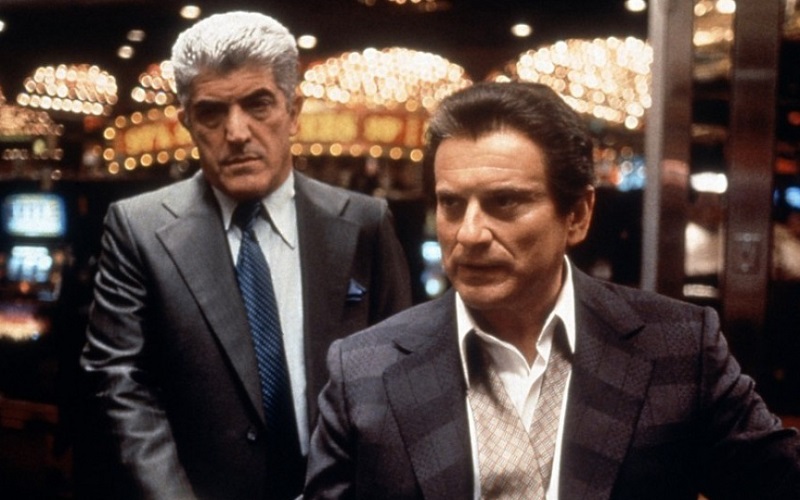 By the time Vincent's Batts embarrassed Pesci's Tommy in Goodfellas, Vincent had already booked his ticket playing New York tough guys. Cinema fans will remember him alongside Pesci in Scorsese's Raging Bull (1980). In that film, Pesci's character also pummels the man (Salvy) played by Vincent.
But that was forgivable: Pesci and Vincent's friendship dated back to the '70s, when they had a two-man music and comedy act (Pesci and Vincent). Besides, when they appeared in their next Scorsese classic (1995's Casino), Vincent's Frank Marino came out on top. (He buries Pesci's character alive.)
Following that career-making run, Vincent kept things rolling through the late '90s and into the new century. His characters' names — from Dino the Rat to Danny Santini and Tommy the Bull — tell you everything you need to know about those roles.
Obviously, Vincent had nothing whatsoever to be embarrassed about when it came to typecasting. Few actors have ever been as convincing as he was playing a mafioso. When The Sopranos needed a pro to play Phil Leotardo, David Chase and his team turned to Vincent.
Playing these roles is how he became a millionaire many times over.
Vincent's net worth was estimated at $5 million when he died.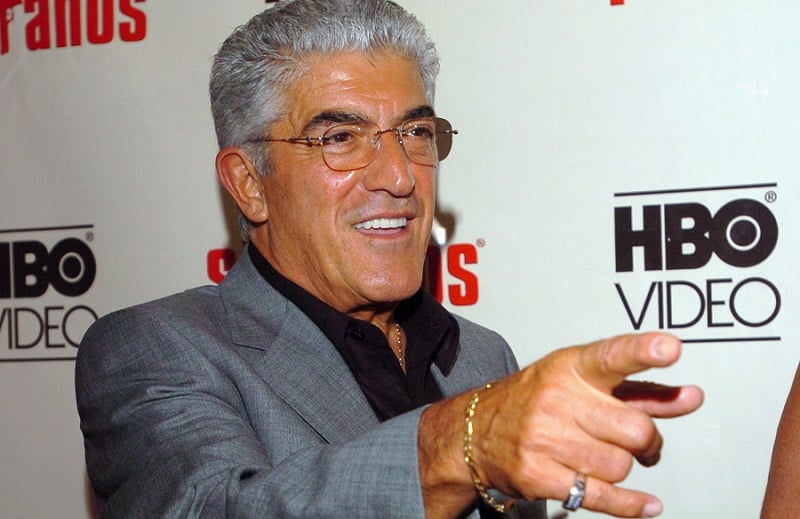 Those high-profile Scorsese roles, combined with his regular film and TV work, allowed Vincent to build an impressive fortune. His three years (31 episodes) playing Phil Leotardo (2004-07) kept the money coming into his seventh decade.
When he passed away following a heart attack in 2017, Celebrity Net Worth estimated his fortune at $5 million. If you think about it, Vincent really made the most of what others might consider a small range as an actor.
As Scorsese said after his passing, Vincent's gift was making it all seem so natural. "Frank Vincent was someone I could count on. He was a natural who was at ease in front of the camera — on a set or on a stage. He made it look easy in all respects … I will always marvel at his artistry."
Also see: Why Joe Pesci Quit Acting Until Scorsese's 'The Irishman'