'Big Brother' Star Frankie Grande Opened up About His Addiction to Fame and Pills After Leaving the Series
'Big Brother' star Frankie Grande opened up to 'E! True Hollywood Story' about turning to alcohol and pills to deal with fame after leaving the series.
Even though Frankie Grande was a Broadway star, YouTuber, and "social media mogul," his big break came from competing on reality television series, Big Brother Season 16.
While he did gain the large following he wanted from participating on the show, it came with an abundance of online haters he wasn't ready for. Because he needs fans to be famous and it seemed like so many people didn't like him, Grande spiraled into an addiction with alcohol and pills.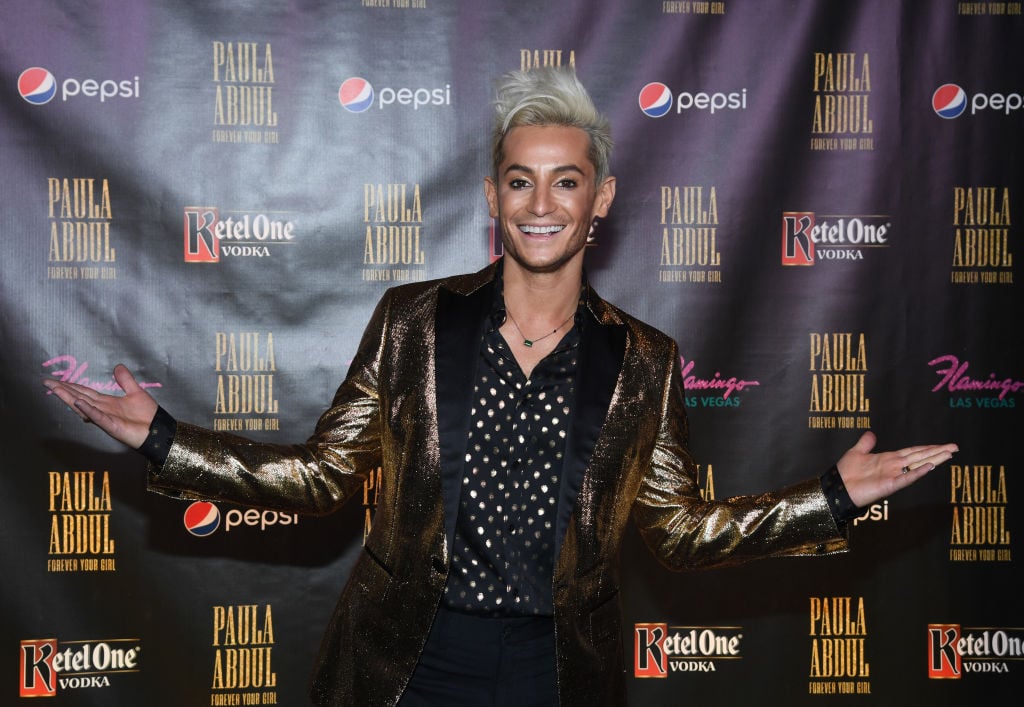 He shared his experience on E! True Hollywood Story to help answer the question: Is it possible to be addicted to fame?
Frankie Grande's rise to fame
Born Frank James Michael Grande Marchione on January 24, 1983, he grew up in Boca Raton, Florida, with a younger half-sister, singer, and actress Ariana Grande.
At the age of ten, he began performing in school musicals and fell in love with the art. In 2005, Grande graduated from Muhlenberg College in Pennsylvania, with a triple major in biology, theatre, and dance.
Instead of attending medical school, he chose to pursue theatre. The dancer made his theater debut in 2007 as Boots the Monkey in Dora the Explorer Live!
He continued to land roles in several productions until 2013, including Mamma Mia!, Hamlet, and his show, Livin' La Vida Grande. In 2014, Grande was selected as one of sixteen Houseguests on CBS's reality television competition series, Big Brother.
Frankie Grande on 'Big Brother 16'
After the eight-person alliance, the Bomb Squad failed after only a couple of weeks; Grande joined The Detonators with Christine Brecht, Cody Calafiore, Derrick Levasseur, and Zach Rance.
In Week 11, Grande strongly encouraged everyone to push the BB Rewind Twist button, which ended up nullifying his HOH and Power of Veto title. Because he did not win the competitions again, Grande ended up getting evicted from the Big Brother house, finishing in fifth place.
Big Brother fans, especially Live Feeders, didn't like how he revealed his "social media mogul" status or his relationship to Ariana Grande. On the Live Feeds, the Big Brother star made offensive comments about women choosing to become a lesbian and sexual assault jokes about another houseguest.
Additionally, when Donny Thompson, Levasseur, and Grande were apart of Team America, they had to come up with their last mission, and the viewers voted if they passed or failed.
Instead of saving Thompson, Grande insisted they put on a play where he dressed up as Joey, a former female contestant. They lost the mission, and the Broadway star blamed it on America being uncomfortable seeing a man in drag. Overall, viewers were annoyed with Grande as they felt he thought he was a bigger star than what he was.
Frankie Grande became addicted to drugs after the show
On E! True Hollywood Story Season 1 Episode 5, pop culture experts and clinical psychologists weighed in on the possibility of people being addicted to fame. According to Dr. Drew Pinsky, it is.
The Celebrity Rehab Doctor explained that the sudden burst is so rewarding that it surges your brain with dopamine. Therefore, the person feels like they have to maintain their fame to keep themselves steady while always wanting more of that dopamine release, similar to an addiction to drugs or alcohol.
After appearing on Big Brother, the Broadway star admitted he was extremely shocked by the backlash he received, and felt like he "took a step back on his fame meter."
Additionally, Grande claimed he was bullied, even to his face, and became addicted to alcohol and pills to cope. After a radical Islamist bombed his sister's May 2017 concert in Manchester, leaving 23 people dead, Grande said he was "too high" to be someone she could depend on at that time.
Therefore, with the help of Ariana, he got into rehab and has "been clean ever since." However, Grande still admitted he's addicted to fame and "wants to be famous forever."