Frankie Jonas Reveals the 1 Thing He Did That Cost Him His Acting Career
Frankie Jonas tried out an acting career in the 2000s after the success of the Jonas Brothers. His older siblings, Kevin, Nick, and Joe, became wildly successful through their pop-rock band on the Disney Channel. The youngest Jonas — sometimes referred to jokingly as the "Bonus Jonas" since he is not in the band — tried his hand at acting, too. But his acting career failed for one reason, which he described in a new interview.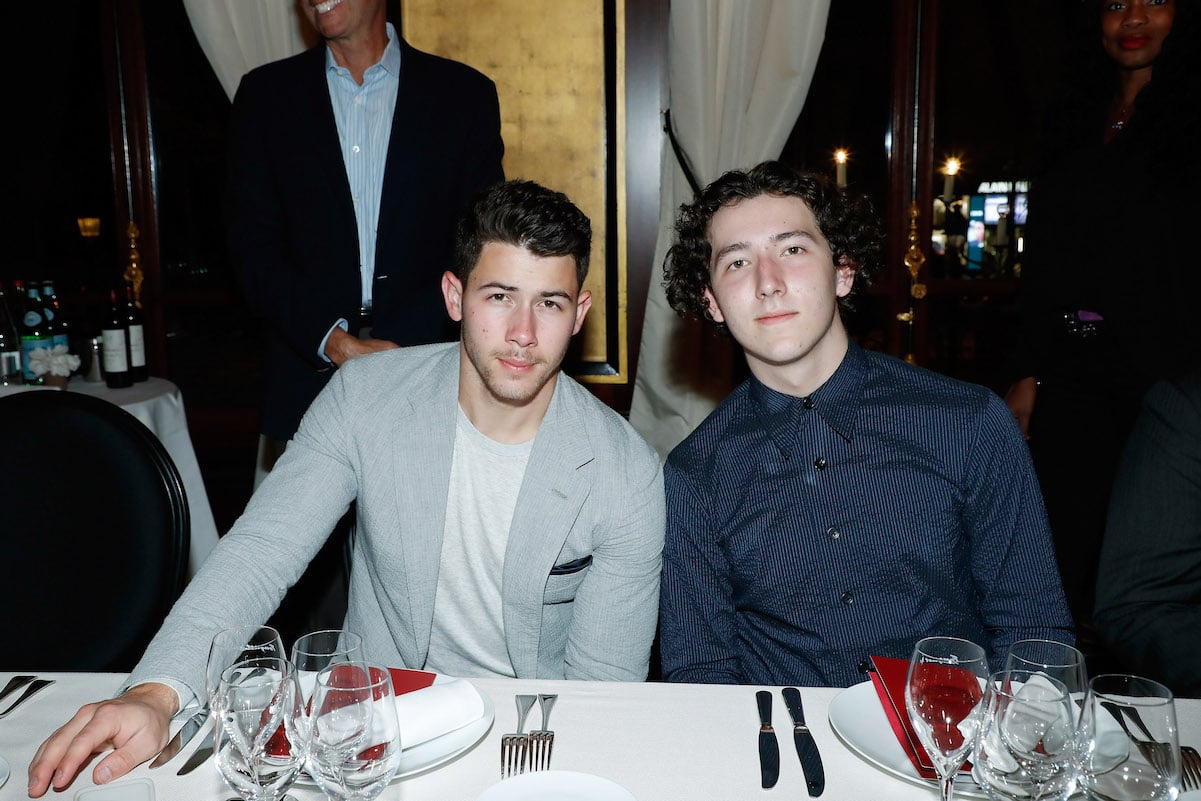 Frankie Jonas pursued an acting career after Jonas Brothers' success
A couple of years after the Jonas Brothers rocked the world with their "Year 3000" cover, the youngest Jonas voiced the character of Sôsuke in Ponyo in 2008. He continued his acting career with Night at the Museum: Battle of the Smithsonian as an extra in 2009, then was in his older brothers' movie Camp Rock 2: The Final Jam in 2010, playing Junior Rocker Trevor.
He appeared in 12 episodes of Jonas on Disney Channel from 2009 to 2010, playing his real brothers' fictional younger brother Frankie Lucas on the show. His other credits include Spooky Buddies, The Reef 2: High Tide, R.L. Stine's The Haunting Hour, and Gusty Frog. Jonas has been in a total of eight acting projects since 2008.
Now, he is enrolled at Columbia University to pursue higher education. But recently, Jonas became a fixture on TikTok, with many falling in love with his humor and strange videos.
He recently has gotten huge on social media platform TikTok
RELATED: 'SNL' Cold Open: Nick Jonas Reveals Whether the Jonas Brothers Are Breaking up Again
Related post url: 
Jonas' TikToks gained traction in December 2020. Many of his videos have millions of views. Jonas even posted a TikTok of people commenting on Nick's video asking if Nick was "Frankie's brother."
After years of Frankie being looked at as Kevin, Joe, and Nick's brother in the public eye, it makes sense that he would find this new situation regarding his internet popularity funny. Jonas' new following on TikTok even made Joe change his bio to, "Just a Frankie Jonas stan."
Since the youngest Jonas has become a public figure himself thorough TikTok, he went on The Zach Sang Show to discuss TikTok, his brothers, and his failed acting career.
Why Frankie Jonas' acting career failed, according to him
Jonas recalled the one thing that he thinks derailed his acting career. He said it happened when he was 12 years old and working on R.L. Stine's The Haunting Hour. Warning: Jonas got a little graphic.
"There's a bunch of horses on set," he started the story. "We're filming the final, big duel scene. I go in the morning, and I go pet the horses."
Jonas said that four hours later, he started to sweat while filming.
"I suddenly get the urge to explode," he expressed. "My a** — I've never felt the kind of pressure I did in this moment. I have a monologue. Full wardrobe, mic'd up. I'm about to sh*t myself and I'm holding it in, I'm doing the monologue."
He continued: "And all of a sudden, I literally, I just can't. I let go of the tectonic plate that is my a** cheek at this point. Even the slightest second. And it just like flows."
After he finished the scene, he told someone he needed to go to the bathroom, and then he said he "already went" while still wearing a microphone. Jonas changed his costume and tried filming the scene again.
"I get 75 percent of the way through the monologue," Jonas added. "I don't even have time to hold this one. It just erupts. Like Mount Vesuvius. I'm standing there, once again I don't want to get too gruesome but I have to express the severity of the situation."
He then said that the cowboy boots he wore were "overflowing."
After that, the costume people then said: "Frankie, this is the third and final copy of your costume. If you sh*t in this costume, we will have to halt production for a day. For the love of god, do not sh*t your pants again."
Unfortunately, it happened again and the show had to halt production. A medic visited the set and told Jonas that he is allergic to bacteria that grow on horses that make one "lose control" of their bowel.
"It cost me my career in acting," Jonas revealed.