'Frasier' Reboot Release Window Hinted at by Kelsey Grammer
Frasier fans had to wait a long time for a reboot. The sitcom ended in 2004 after 11 years on the air but remained so popular that Paramount+ is now reviving it. The reboot doesn't have an official release date just yet, but Kelsey Grammer has hinted at when the show might return.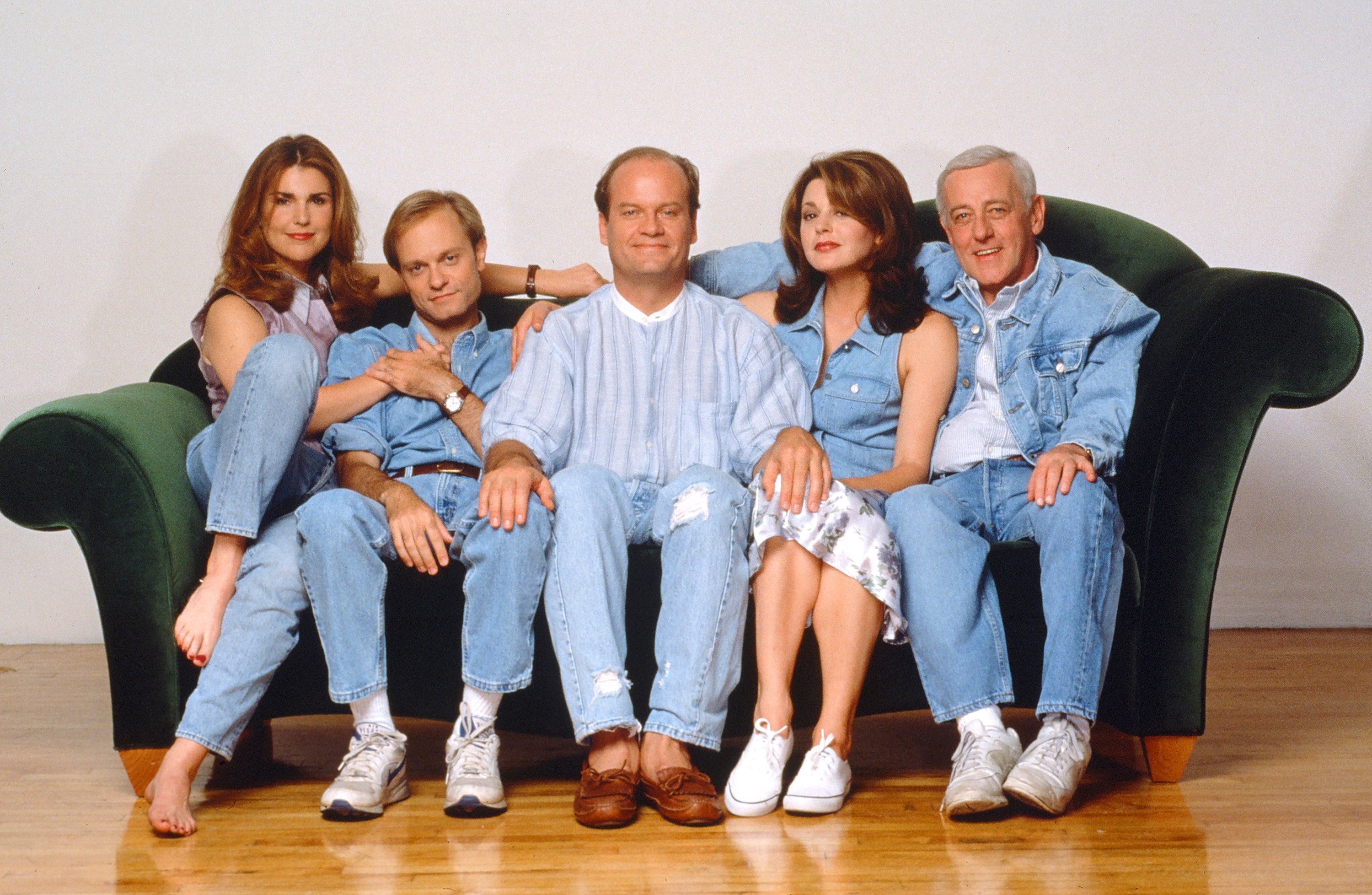 The 'Frasier' reboot is on the way
Variety reported in February that Paramount+ had ordered a reboot, with Grammer returning to his role as Dr. Frasier Crane and serving as one of the executive producers.
"Having spent over 20 years of my creative life on the Paramount lot, both producing shows and performing in several, I'd like to congratulate Paramount+ on its entry into the streaming world," Grammer said in a statement shared with the outlet. "I gleefully anticipate sharing the next chapter in the continuing journey of Dr. Frasier Crane."
Details are scant, but Grammer has said that the revival will focus on Frasier as he navigates life outside of Seattle.
"We'll see how people respond to it because it's not going to be the same place, it's not going to be Seattle," he previously said on In Depth with Graham Bensinger. "It's not going to be the same Frasier — it's going to be the man in his next iteration. Hopefully, that'll be something people like watching. But I think it'll be funny. It's about his search for love and his connection with his son."
RELATED: 'Frasier' Would Have Been Set in Colorado If It Weren't for 1 Outdated Law
When does the 'Frasier' reboot start?
Catching up with Collider in an interview published in June, Grammer was asked to give an update on the status of the reboot. "We don't actually have a date when we're going to start filming," Grammer noted. "We're still kind of breaking the story a little bit, we're doing a polish now." Still, he has an idea of when the project might be completed. "When will we see a Frasier? Probably in the first quarter of next year," he added.
RELATED: 'Frasier' Reboot: Why Kelsey Grammer Changed His Mind About Doing the Show
Who's in the new 'Frasier?'
Grammer also touched on the cast of the Frasier reboot. As of writing, he's the only original actor onboard, but he said the hope is to bring back "most" of the others, presumably referring to David Hyde Pierce (Niles Crane), Peri Gilpin (Roz Doyle), and Jane Leeves (Daphne Moone). Actor John Mahoney, who starred on the show as Martin Crane, died in 2018 from multiple health issues (via TMZ).
"We think we're going to get most of the actors back, I'm certainly hopeful that we will, and I'm fairly confident that they'll come back…," Grammer added. "We have a story to tell — that can actually be told with or without them, honestly — but I want them back because that's what I always dreamed of. I thought we should explore all their lives in their third act, and so that is my hope."