'Freaks and Geeks': These 'Geeks' Auditions Weren't 'Terribly Good,' but They Still Landed the Part
Ironically, a few of the stars from 'Freaks and Geeks' didn't have the best auditions, but they were still cast in the series.
Judd Apatow's late '90s series Freaks and Geeks kickstarted the acting careers of Seth Rogen, Jason Segel, and James Franco. But before the teen comedy put its young stars on the map, showrunners went through an audition process. Despite being cast for the show, several of the stars had less than perfect auditions that didn't go well in the actors' eyes.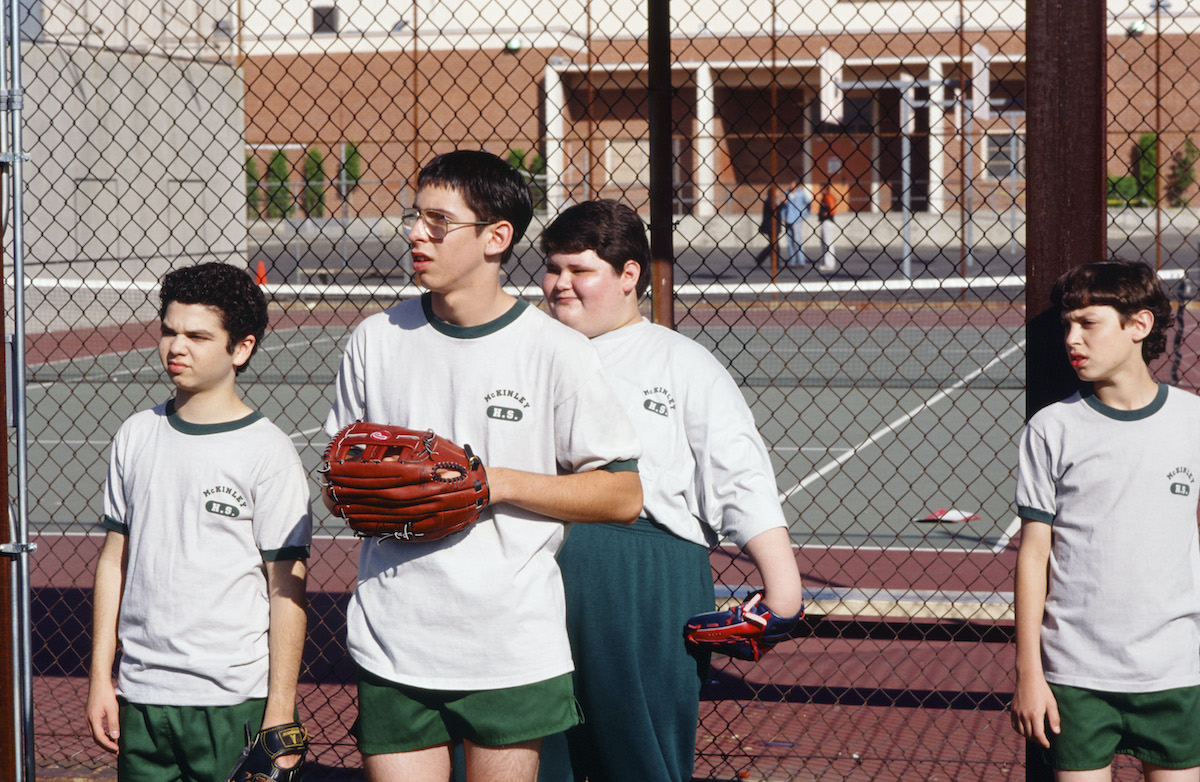 John Francis Daley was 'really sick' when he tried out for Judd Apatow's '90s comedy
John Francis Daley played Lindsay's (Linda Cardellini) younger brother Sam in Freaks and Geeks. But when he was auditioning, Daley told Vanity Fair he was feeling under the weather. 
"I think [being really sick] helped me ultimately, because it let me put my guard down," Daley told the outlet in 2012. "I was just focused on not throwing up." 
After he was cast, Cardellini said Daley was a natural. "One day on the set I was sitting thinking about my part, and John was going, 'It's so great! All we have to do is act! It's, like, the easiest job in the world.'" Cardellini couldn't help but think Daley was right. 
Martin Starr was thinking about getting food while reading for 'Freaks and Geeks' 
"Probably more than anything, [I] was focused on what came after that audition in my life," Starr said of his Freaks and Geeks audition. "Like going to get food or going to a friend's house." Ironically, Starr's lack of attention to his audition helped him land the role of Sam's best friend, Bill Haverchuck. 
What Starr did in his audition wasn't the original vision for the character, but something about his portrayal worked. According to Jake Kasdan, who directed the pilot, Starr's blank stare and "mouth hanging open" lent themselves to an "incredibly subtle, inspired comic character." In Kasdan's opinion, Starr could make viewers "cry laughing by doing almost nothing." 
"The slightly sad seriousness with which Martin approached his role, to me, is the fulcrum of the whole show," said Thomas F. Wilson, who played Coach Fredricks in Freaks and Geeks. "It was really acting of a very high order." 
Samm Levine insisted on doing a William Shatner impression during his 'Freaks and Geeks' audition 
Samm Levine was cast to play Sam's other best friend, Neal Schweiber, in the Freaks and Geeks. After discovering Levine on a casting tape, showrunners brought him in to audition. But according to Levine, his audition didn't go so well. 
"My audition wasn't terribly good," Levine told Vanity Fair. "I had asked beforehand if I could do my William Shatner as part of it." Paul Feig, who has since worked on other comedies like The Office, recalled Levine's insistence on sharing the impression. 
"He looks past the camera to the casting director and goes, 'Now? Can I?,'" Feig remembered, calling Levine's Shatner "so corny and silly." For Feig and Apatow, Levine's impression felt familiar.
"That's all of us when we were in school just trying to be funny, doing stupid sh*t," Apatow said at the time. Like the other auditions before him, Levine's relatability is what landed him the part on Freaks and Geeks.