'Freaks and Geeks': How Linda Cardellini Learned the Show Was Canceled
Twenty years ago, the teen comedy-drama Freak and Geeks was canceled after airing only 12 episodes. The decision shocked die-hard fans and left some of the show's stars searching for answers as to why the series was kicked off the air so soon.
While a few of the show's cast members were upset by this news, one actor had an unexpected yet hilarious reaction to Freaks and Geeks' cancellation — and it was none other than the series' female lead, Linda Cardellini.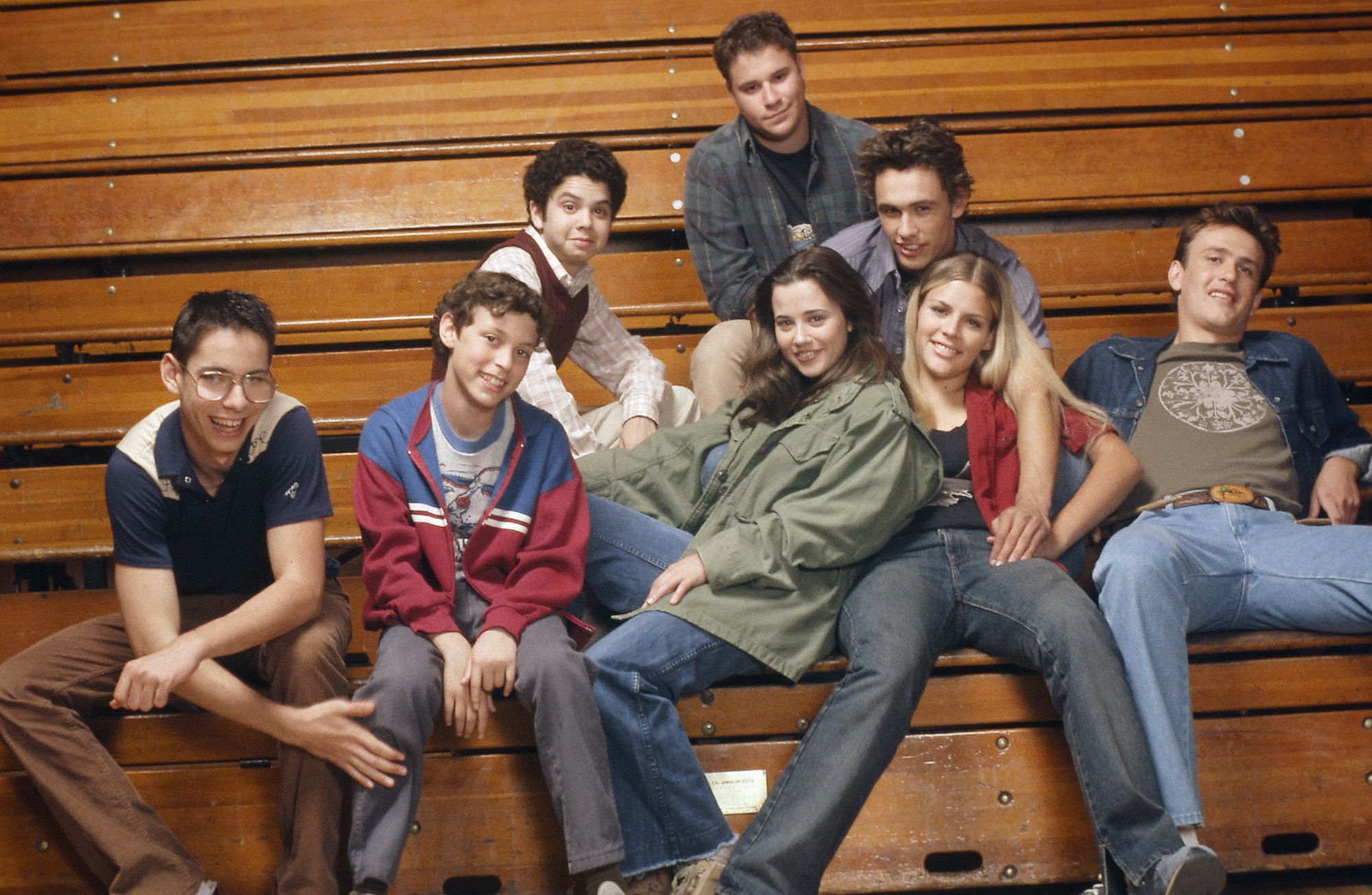 'Freaks and Geeks' aired for just one season
In 1999, the memorable TV show Freaks and Geeks premiered on NBC but was canceled after just one season.
Though it had a brief run, Paul Feig and Judd Apatow's brainchild has become a cult classic that has paved the way for many of the acclaimed shows being released today.
The teen comedy also launched the careers of many of its stars like Seth Rogen, James Franco, Jason Segel, Busy Philipps, and Linda Cardellini — all of whom went on to find immense success in television and film.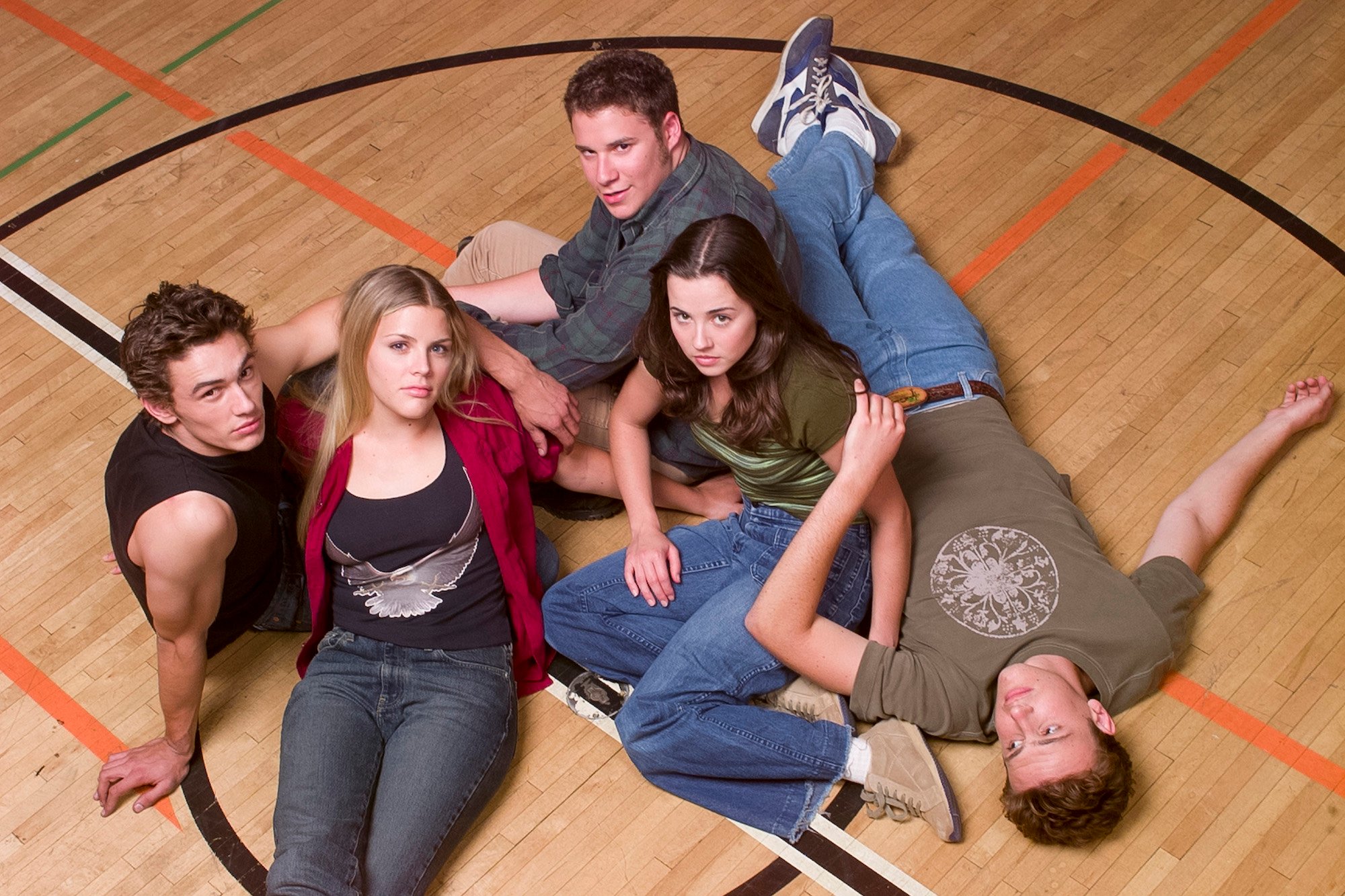 Linda Cardellini learned the show was canceled before going into her dream interview
When Freaks and Geeks was unceremoniously canceled in 2000, many were upset by this news and began searching high and low for answers as to why this entertaining series was taken off the air.
Like fans who didn't see the cancellation coming, the show's stars were also caught off guard when they learned that the series was scrapped from NBC's lineup.
In 2016, actor Linda Cardellini, who played Lindsay Weir on the show, stopped by The Off Camera Show, where she revealed her unexpected reaction to Freaks and Geeks' cancellation.
"I was on the way to David Letterman, which was always a dream. I was in the car, I think I had gotten off the plane, and I was going to the hotel, whatever it was. But I was in New York only to go on David Letterman because somebody there had liked the show, they knew it was in trouble and they wanted to help it," Cardellini recalled.
As she was getting ready to appear on The Late Show with David Letterman, Cardellini received news that Freaks and Geeks was no more. However, her first thought had nothing to do with the beloved NBC comedy.
"When I got into this limo, I got a phone call from my publicist at the time, and she said, 'Honey, I have to tell you something. The show has been canceled,'" the Dead To Me actor continued. "My heart fell and I said, 'David Letterman's been canceled?' She said 'No, Freaks and Geeks' and I went, 'Oh, do I still get to be on David Letterman?'"
'Freaks and Geeks' recently made a comeback on streaming services
Though Freaks and Geeks went off the air 20 years ago, it recently made headlines when it was announced that it would be coming to Hulu on Jan. 25, as reported by outlets like Rolling Stone.
Since then, fans have been binge-watching the show religiously. Some people are even pushing for a Freaks and Geeks reunion. In fact, this is something the cast is often asked about and have expressed varying levels of interest in over the years.
In June 2020, Cardellini weighed on the matter with Collider, sharing that she's open to a reunion show but believes it will only happen if the material is right.
"People are in lots of different places in their lives, and I think, more than anything, it would have to be about the material," she said. "I mean, forget whether or not any of us are willing to do it, I think you get something that's good enough, I think everybody involved is smart enough to realize when something is very good."
The actor continued, "I think that it's hard because Freaks and Geeks was about a time where you're in between being an adult and a child, and how awkward that is and how painful that is, and how gigantic those problems seem and then when you grow out of them, you realize that there's such a bigger life around just that moment in time. So I think that there's an innocence and a fragility about that time in your life that I think might be harder to mine the same kind of comedy when they're older."