'Freaks and Geeks': How Did Jessica Campbell Die and What Is Her Net Worth?
Jessica Campbell was an actor known for her roles in Judd Apatow's Freaks and Geeks and the 1999 satirical comedy Election. Campbell only acted for a few years. She went on to pursue a career outside of the spotlight. Sadly, Campbell died at the end of 2020. Learn more about her sudden death and how much the actor was worth.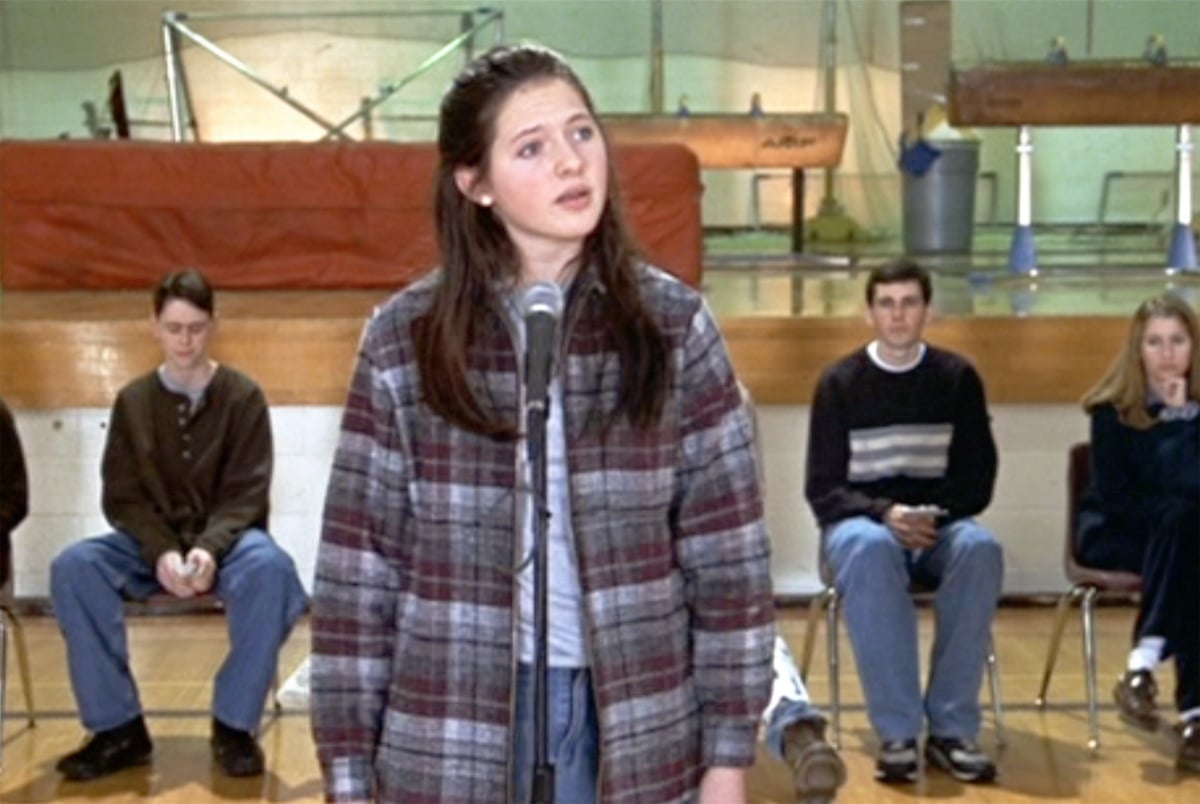 Jessica Campbell worked with Sarah Jessica Parker and Reese Witherspoon during her acting career
In 1992, Campbell made her movie debut alongside Sarah Jessica Parker in In the Best Interest of the Children. She was perhaps best known for her role in the 1999 film Election starring Reese Witherspoon and Matthew Broderick. Her role as the angsty sister landed her an Independent Spirit Award for best debut performance. Campbell was also regarded for playing Amy Andrews in the coming-of-age series Freaks and Geeks. Her intersex tuba-playing role briefly dated Seth Rogen's character Ken Miller. 
Later, Campbell starred in the drama The Safety of Objects with Glenn Close and Dermot Mulroney. In 2002, she worked on her final two movies: Junk and Dad's Day. Campbell retired from acting and became a naturopathic physician, according to Variety.
Judd Apatow is most proud of the 'Freaks and Geeks' episode Jessica Campbell starred in
During an interview with the Washington Post, the Freaks and Geeks creator fondly remembered working with Campbell. "[My favorite episode is] 'The Little Things,'" he said, pointing out Campbell's guest role. In the episode, Campbell's character tells Rogen's she was born with ambiguous genitalia — a topic no other show on television was touching at the time.
RELATED: 'Freaks and Geeks': Judd Apatow Didn't Think This Actor Was 'Handsome' — 'His Mouth Was Too Big for His Face'
"We debated whether there was a way to do this thoughtfully," Apatow explained. "Looking back, her work is really brilliant and they were so sweet together. It's an episode we're all very proud of, and we're all very sad about Jessica."
The 'Election' actor died on Dec. 29, 2020 of unknown causes
Campbell died in Oregon in December of 2020. Her death was sudden and unexpected. "A true adventurer in every sense of the word, Jessica packed a staggering amount of experiences into her tragically short lifetime," Campbell's GoFundMe page reads, continuing:
Her passion for life and the people in it was astounding. In addition to the impressive energy she poured into her own life, Jessica dropped everything to travel across state lines and care for her loved ones in need. She was fun, she was loud, she was compassionate and loyal; no matter what she did, she was always uniquely Jessica.
Campbell's cause of death is unknown. According to her cousin Sarah Wessling, Campbell was with her mother and aunt when she died. Wessling told TMZ Campbell was found in the bathroom collapsed on the floor. Campbell was previously complaining of congestion, but she wasn't convinced she had the coronavirus (COVID-19). She is survived by her 10-year-old son, Oliver, her husband, Daniel, her mother, her aunt, and other extended family members. 
Jessica Campbell's net worth
Though her life was short, Campbell had two very lucrative careers. As a former actor and doctor of alternative medicine, Campbell earned a significant amount of money in her lifetime. According to Net Worth Post, Campbell's net worth was $200,000 when she died.