'Freaks and Geeks': Judd Apatow Didn't Think This Actor Was 'Handsome' — 'His Mouth Was Too Big for His Face'
The stars of Freaks and Geeks were meant to emulate high school misfits and stereotypes. But when people started to describe one cast member as "handsome," creator Paul Feig and executive producer Judd Apatow couldn't see it. They thought this Freaks and Geeks star's mouth was "too big for his face."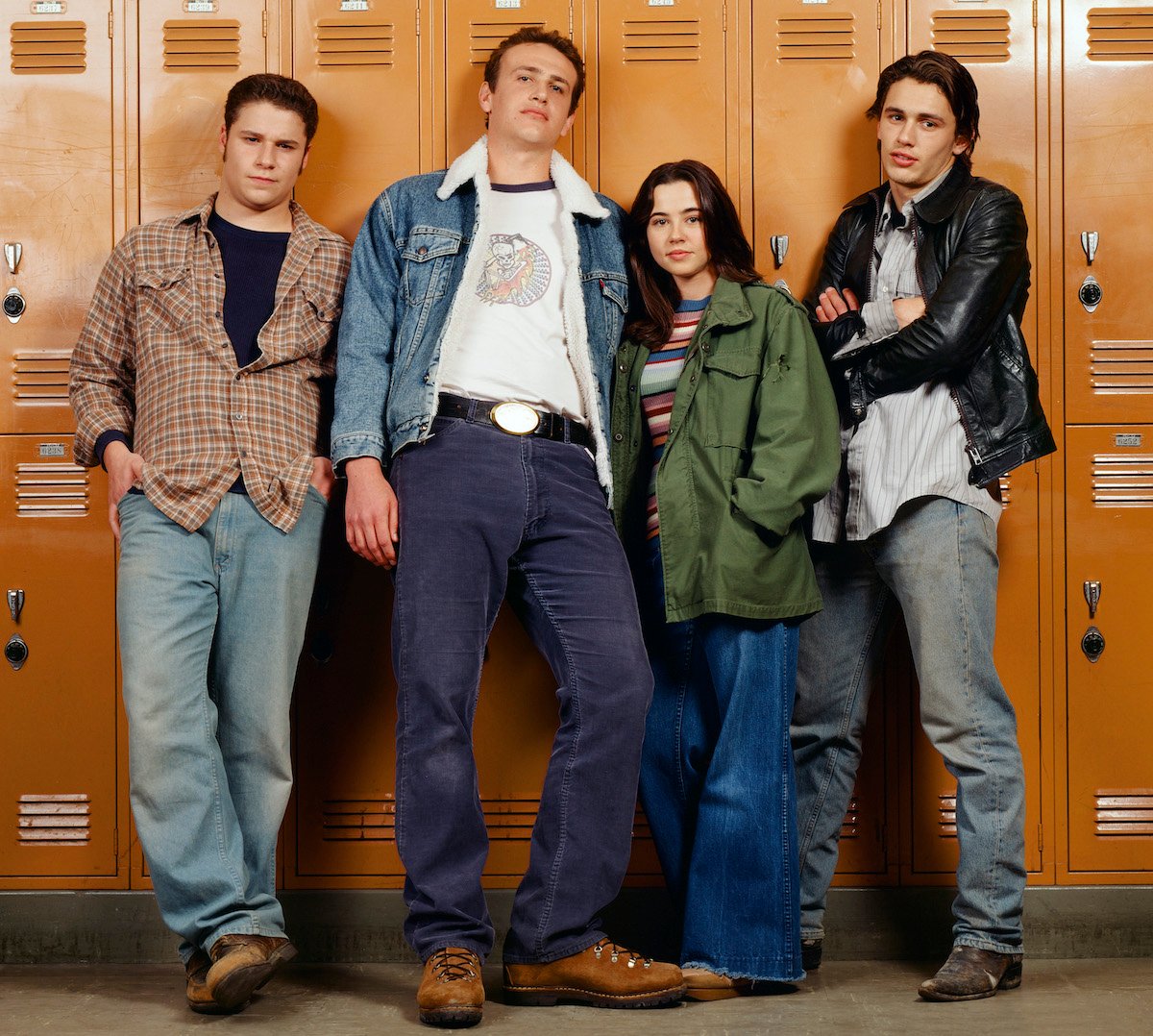 'Freaks and Geeks' gave comedy actors a start 
Freaks and Geeks was a teen dramedy series that aired on NBC in September 1999. The show only lasted for one season — after airing 12 episodes, the network canceled the show. Fan outcry forced NBC to air the show's remaining episodes starring up-and-coming comedy actors like Jason Segel, Seth Rogen, Linda Cardellini, Busy Phillips, and James Franco.
'Freaks and Geeks' director saw potential in James Franco
Director Jake Kasdan's first impression of Franco was: "This guy's going to be an enormous movie star. We should grab him immediately" (via Vanity Fair). 
Ironically, Apatow felt entirely different about Franco.
Judd Apatow didn't think James Franco was 'handsome'
Franco played freak Daniel Desario, a slightly goofy bad boy in Freaks and Geeks. When he was auditioning for the role, executive producer Apatow and his team didn't find Franco all that good looking. 
"We didn't think of him as handsome," Apatow explained to Vanity Fair. "We thought his mouth was too big for his face. He seemed perfect to be a small-town cool guy who wasn't as cool as he thought he was."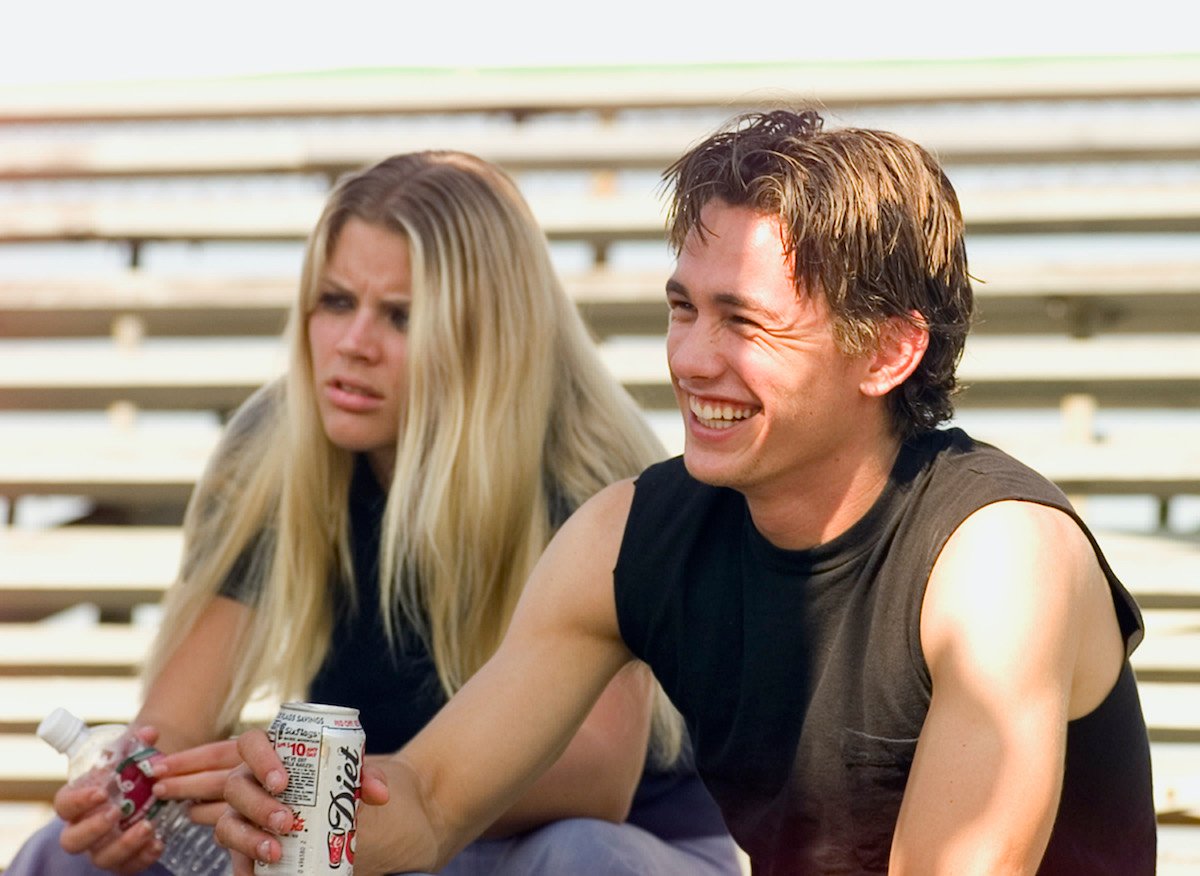 RELATED: 'Freaks and Geeks': Why Seth Rogen Had a 'Chip on His Shoulder' on Set
Even when others started pointing out how attractive Franco was, Apatow found it comical.
"When all the women in our office started talking about how gorgeous he was, me and [Paul] Feig started laughing because we just didn't see it," he said. Despite his feelings on Franco's physical appearance, Apatow cast him as Daniel Desario. When it came time for Franco to prepare for the role, he went all in.
James Franco visited Paul Feig's high school to prepare for 'Freaks and Geeks'
Feig is best known for his work on comedy shows like The Office, Sabrina The Teenage Witch, and Freaks and Geeks. As the driving force behind the teen coming of age dramedy, Franco paid homage to Feig by visiting Michigan for two weeks to prepare for the role.
"We were joking that he lived under an overpass for a few nights," said John Francis Daley, who played Sam Weir in the series. "He was always the one that had a Camus novel, heavily dog-eared, and his car was so full of junk that it looked like he lived out of it."
"I knew that Paul had grown up just outside of Detroit," Franco added. "I found his high school." There, Franco connected with Feig's audio/video teacher, who showed him where Feig would sit during his time in school.
"There was this guy [in summer school] the teacher pointed out to me, this kind of rough-around-the-edges-looking kid," Franco continued. "He had a kind face, but he looked like he'd been in a little bit of trouble. And I remember thinking, 'Ah, there's Daniel.'"
Fortunately, Franco's trip to Michigan and his unique appearance allowed him to become one of the most iconic characters in Freaks and Geeks.