'Freaks and Geeks': Seth Rogen Wrote This Comedy Movie On Set
Freaks and Geeks gave several comedy actors their start, including Jason Segel and Seth Rogen. The duo formed a tight bond on the set of the NBC teen dramedy — one that fostered their creativity as comedians. Find out what comedy film Rogen was working on during his downtime on the set of Freaks and Geeks.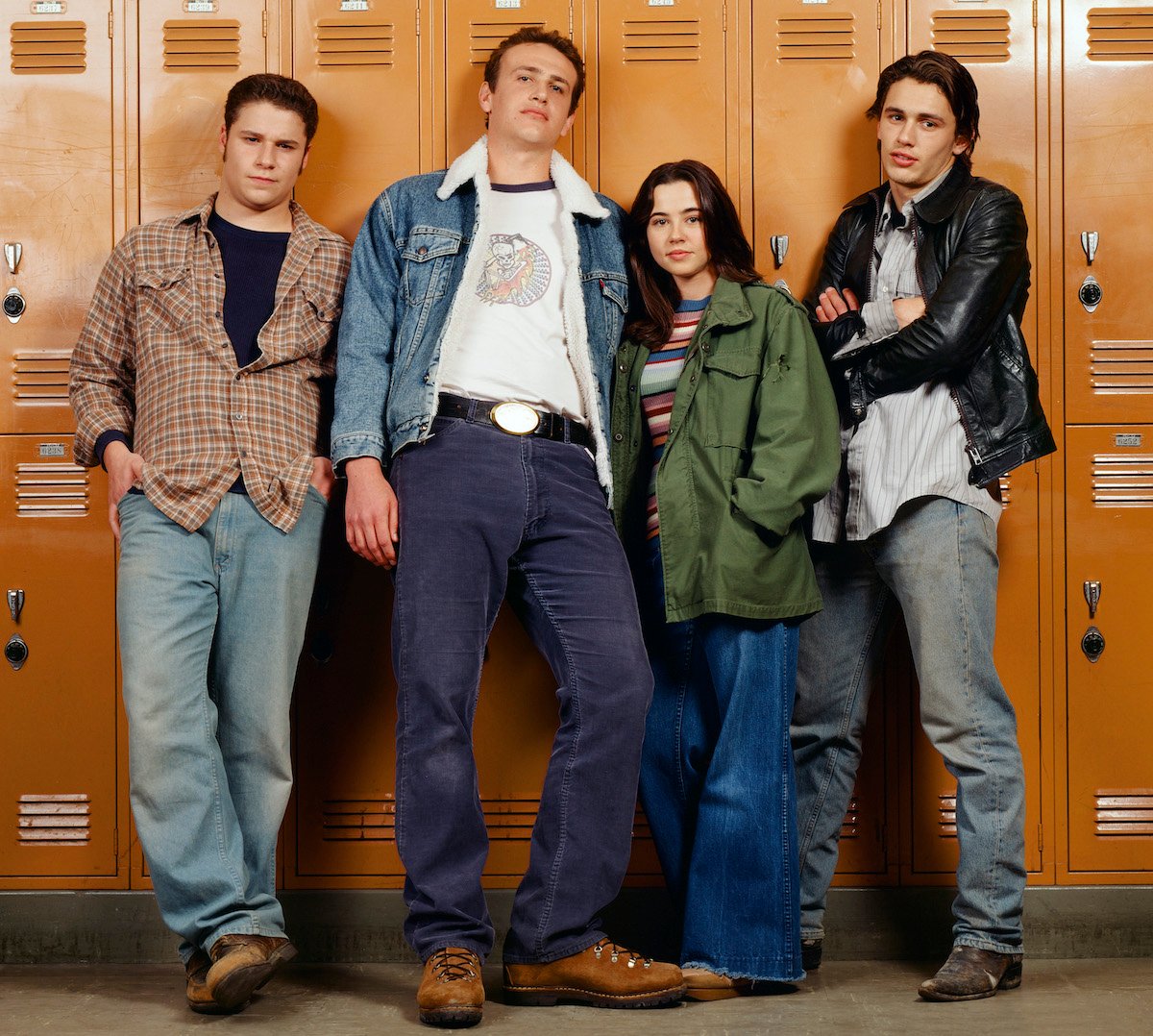 Seth Rogen got his start thanks to NBC's short-lived teen comedy 
Freaks and Geeks introduced Rogen to the world. Unfortunately, the show's run was short-lived. The comedy premiered on September 25, 1999 and was canceled after 12 episodes. In 2000, fan outcry forced the network to air the final six episodes of Freaks and Geeks.
Fortunately for fans, many of Freaks and Geeks stars went on to do more in comedy TV and film. Rogen went on to land parts in cult movies like Donnie Darko and Freaks and Geeks competition series, Dawson's Creek. 
The Canadian actor later reached the mainstream comedy scene with parts in movies like Knocked Up, Pineapple Express, and a hilarious movie that he was working on while filming Freaks and Geeks. 
A lot of the 'Freaks and Geeks' cast dropped out of school to do the show 
Ironically, while filming a show about high school students and their scholastic pursuits, many of the actors weren't enrolled in school. That included Segel and Rogen, who dropped out to put everything they had into their respective roles. Often behind the scenes, Segel and Rogen were often crafting jokes together. 
"We would get the script on a Friday, and Seth and James [Franco] and I would get together at my house every Sunday, without fail, and do the scenes over and over and improve them and really think about them," Segel told Vanity Fair. "We loved the show. And we took the opportunity really, really seriously." 
Scenes from Freaks and Geeks weren't the only thing Rogen was working on during his downtime. 
Seth Rogen wrote 'Superbad' on the 'Freaks and Geeks' set 
Rogen was also penning the 2007 comedy Superbad behind the scenes of Freaks and Geeks. Rogen starred alongside Jonah Hill, Michael Cera, and Bill Hader in the hilariously awkward coming-of-age tale. Much like Freaks and Geeks, which was writer Paul Feig's memorialization of his teen traumas, Superbad details Rogen's years in high school. 
"Me and Evan Goldberg, my friend and partner to this day, started writing Superbad when we were in high school, we were in eighth grade, basically," Rogen explained to GQ. 
"And it incorporated a lot of our real-life high school stories. And originally the characters' names are Seth and Evan, after me and Evan."
Rogen took what he and his high school pal started and expanded on it behind the scenes of Freaks and Geeks. 
"I dropped out of high school when I started doing the show," Rogen explained to Vanity Fair. "I told them I was doing correspondence school from Canada." But that was a lie. Instead, Rogen said he actually "just wrote Superbad all day." 
It was Rogen's initial intention to play himself in the movie and hire another actor to play Evan's role. 
"But it basically took us so long to get the movie made that I aged out of the role essentially," Rogen explained to GQ. "We were like 24 by the time we were making the movie, and I could not play an 18-year-old convincingly anymore."
Rogen still got to bring his personality to the film by playing the role of hometown cop Officer Michaels.