Fred Savage Is the Surprising Celebrity Voice of Honda Commercials
The actor/director Fred Savage is fondly remembered as the endearing Kevin Arnold from the popular 80s show The Wonder Years. As a child star Savage rose to celebrity fame quickly and still remains one of the most recognizable faces of American TV fame.
However, the actor has had a seriously winding road in his career. His resume now covers all aspects of Hollywood from acting, to producing and directing. Savage, most recently, has taken to doing voice overs for some surprising things including Honda commercials.
Fred Savage was everyone's favorite '80s child star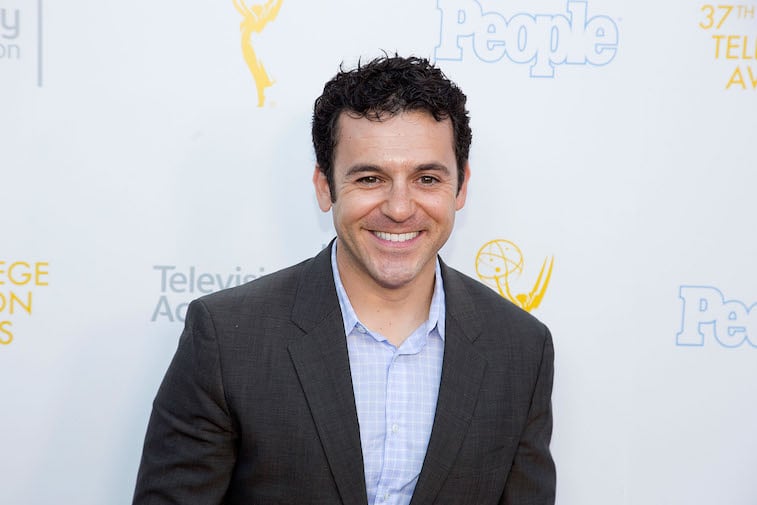 RELATED: What Is 'The Wonder Years' Actor Fred Savage's Net Worth and Where Is He Now?
If you don't remember an innocent, little Fred Savage tucked into his tiny twin bed playing "The Grandson" in the beloved, 1987 movie The Princess Bride you are missing out. Savage's small, but pivotal, role in this film helped pave the way for perhaps his most remembered role — the six seasons he spent growing up before our eyes on The Wonder Years.
The series, which ran from 1988 to 1993, follows the life of an ordinary middle-class family in the late 1960s. Savage played Kevin Arnold, who was as relatable as they come, as he figures out how to survive his teenage years.
Savage was even nominated for an Emmy for his depiction of Kevin. He did such a good job fans have trouble seeing the actor play any other role.
Despite being typecast as everyone's favorite "boy next door," Fred Savage has tried his hand at a variety of other roles for TV and film, including work on some commercials for big-name brands.
As a child he starred in commercials for Pepsi Cola, McDonald's, and Cocoa Krispies and later in life has taken on the car industry with a contract with Honda.
In the late '80s to early '90s Savage was monopolizing on his baby faced features and making both films and television series including Little Monsters, The Wizard, The Wonder Years and even starring in an episode of Seinfeld.
After The Wonder Years went off the air in 1993, Savage took some time to attend Stanford University.
After 'The Wonder Years,' we wondered where he went
The Wonder Years ended abruptly after six seasons. Some suspected scandal may have been the reason the show was canceled, but more likely it was just due to the fact that the characters were growing up and the storyline had to change to support their teenage years.
According to HuffPost, An ABC spokesperson at the time, told the Los Angeles Times that they didn't want to show Kevin's sexual side during their 8 p.m. broadcast time.
They "felt it was inappropriate to present Kevin's sexual awakening because of the setting in the 1960s."
The series was a family show, and their audience consisted of children watching with their parents. The show needed to remain something that the entire family could comfortably watch together.
So, with the end of the show, audiences also saw a lot less of Fred Savage. It seemed that casting the adolescent Fred proved difficult because audiences still saw him as Kevin Arnold.
Now, Savage is most often found behind the camera
RELATED: 'Modern Family': What Will Sarah Hyland Do Now That the Show Is Over?
IMDb credits Savage with 72 items under the title of Director. In fact, Savage tells interviewers that he has always had his eye on the director's chair. Lately, the credits for directing, and even producing, award-winning shows keep piling up on Savage's resume. He has worked on several episodes of the ever-popular It's Always Sunny in Philadelphia, Two Broke Girls, and has a long list of episodes of Modern Family under his belt.
Savage's voice is so familiar to Americans that he is the prime candidate to do voiceover. Car makers have been reaching out for celebrity endorsements for years, and Savage is just next in a long list of celebs to cash in on the opportunity. Though he may not hold the sex appeal that oozes from Lincoln's commercials starring Matthew McConaughey, Savage has a recognizable voice which stirs feelings of nostalgia and comfort for viewers.
He's been the voice behind a series of Honda's newest commercials since early 2015.