Freddie Gibbs and the Alchemist Brings Out a Special Guest During His Governors Ball Performance — His Daughter
The coronavirus (COVID-19) pandemic impacted many artists and their live performances. With a vaccine/negative COVID test requirement for entry, the pandemic was still a thought during New York City's 2021 Governors Ball Music Festival. 
"But we outside," Freddie Gibbers reassured his audience, who gathered during his performance on Friday, Sept. 24. Here's what we know about the special guest this artist brought on stage.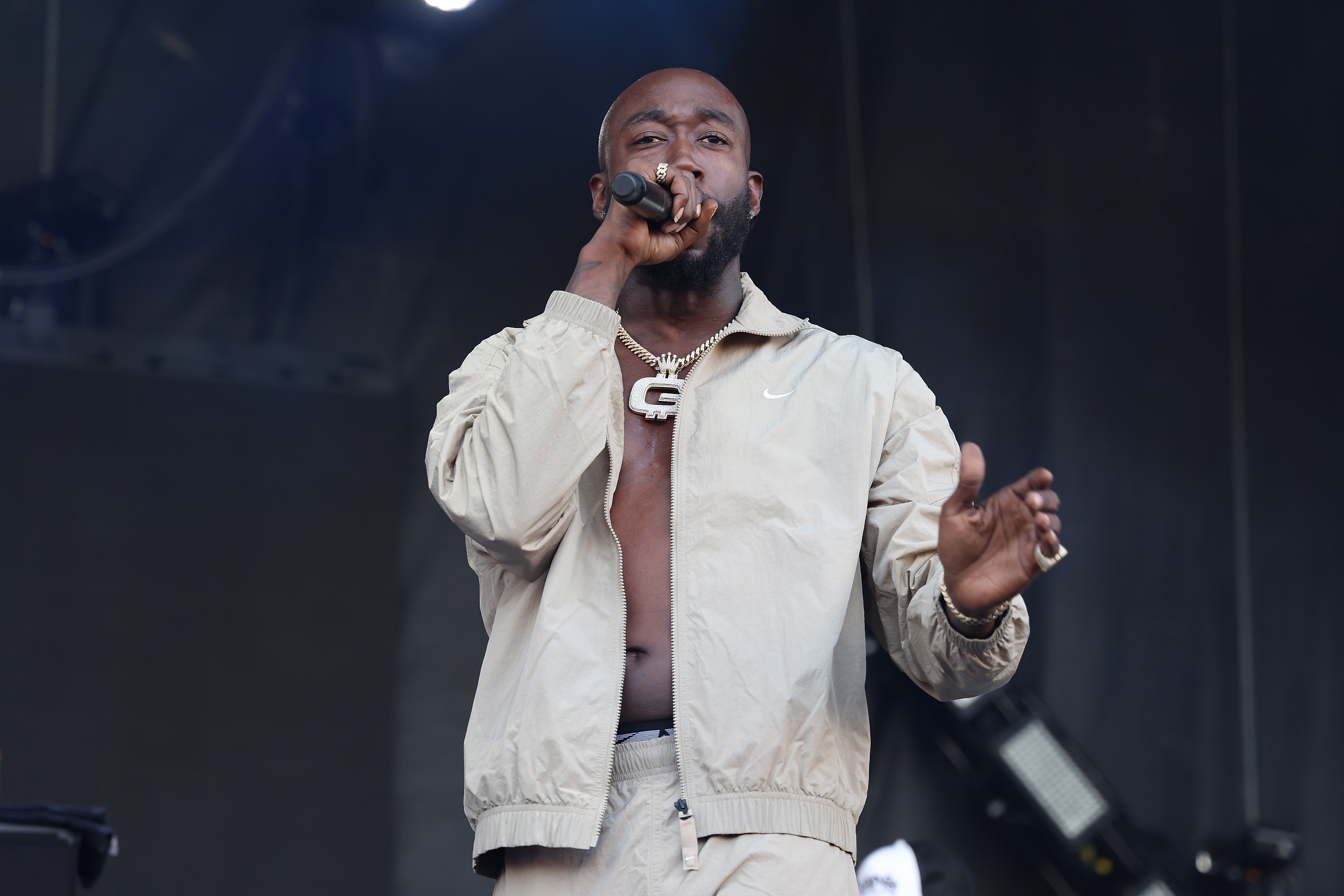 Freddie Gibbs and the Alchemist took to the Bacardi stage at Governors Ball Music Festival
As a solo artist, Gibbs released songs like "Something to Rap About" and "Life is Like a Dice Game," earning millions of Spotify plays in the process. This year also brought the rapper to New York City to appear at the iconic Governors Ball Music Festival.
Gibbs loaded his performance with political statements, including a call and response moment shouting "f*ck police" before the song "Scottie Beam." There was also a surprise appearance from this artist's young daughter. 
Freddie Gibbs brought his daughter on stage during his performance at Governors Ball Music Festival
With live performances of songs like "1985" and "Something to Rap About," this crowd made plenty of noise. Still, the rapper encouraged them to get even more hyped.
"You want to turn the f*ck up or no," Gibbs said, then turning to a special member of the audience. That was his young daughter. 
"Stop, my kids see me up here cussing and sh*," Gibbs said before jumping down from the stage and performing in front of the crowd. Even though Gibbs shouted that somebody stole his microphone, the crowd shared their love by chanting "Freddie."
Toward the end of his set, the artist picked up his daughter, dressed in a baby pink outfit with a hot pink hair bow on top. She, of course, had earplugs because of the noise but accompanied her father for one number, clinging onto his necklace in the process.
According to XXL Magazine, Gibbs is the father of son Ethan Gibbs and daughter Irie Jane Gibbs. Sometimes, the artist even posts videos and pictures of his children on Twitter.
Other artists at Governors Ball Music Festival include Billie Eilish, Post Malone, and 21 Savage
Freddie Gibbs and the Alchemist weren't the only artists to appear on the Bacardi stage. Throughout the music festival, performers at this location included Phoebe Bridgers, Young Thug, and King Princess.
Other artists featured in the Friday lineup for Governors Ball include Laundry Day, 99 Neighbors, Tate McRae, Sasha Alex Sloan, Orville Peck, Odie, Earthgang, Future Island, 24KGOLDN, Portugal. The Man, Kehlani, Leon Bridges, and Rüfüs Du Sol. The headliner was "Happier Than Ever" artist Billie Eilish. 
Music by Freddie Gibbs & The Alchemist is available on most major streaming platforms, including Spotify and Apple Music. To learn more about The Governors Ball Music Festival, visit their website.