Freddie Mercury's AIDS Announcement Disappointed Activists
Celebrity Freddy Mercury's place as one of the most famous bisexual performers in music largely came after he died.
Freddie Mercury's place as one of the most famous bisexual performers in music largely came after he died. The operatic Queen frontman was among the most high-profile victims of the AIDS epidemic in the early 1990s when society was not yet ready to accept people like him. While lots went into Mercury's announcement, however, some activists were disappointed in how he went about it. 
Queen changes music forever
Mercury was always an outsider. While he came up when rock stars showed their classical chops, Mercury's performance art was more in tune with opera than with Led Zeppelin. AllMusic notes the ways his vocals and on-stage gravitas helped all the singers, writers, musicians, and producers behind him. Mercury showed that rock could be flamboyant and theatrical without sacrificing its rowdy origins. 
From "Bohemian Rhapsody" to "Somebody to Love" and countless other mega-hits, nobody was like Queen when they burst onto the scene in the 1970s, and no one is like them now, either. While Brian May and the rest of the bandmates fit comfortably in music's a-list, Mercury was the face and voice behind the band. As such, he had an opportunity to be one of the most outspoken voices of the AIDS epidemic. 
Instead, many advocates fear he may have fallen into standard pitfalls of the time.
Freddie Mercury's big announcement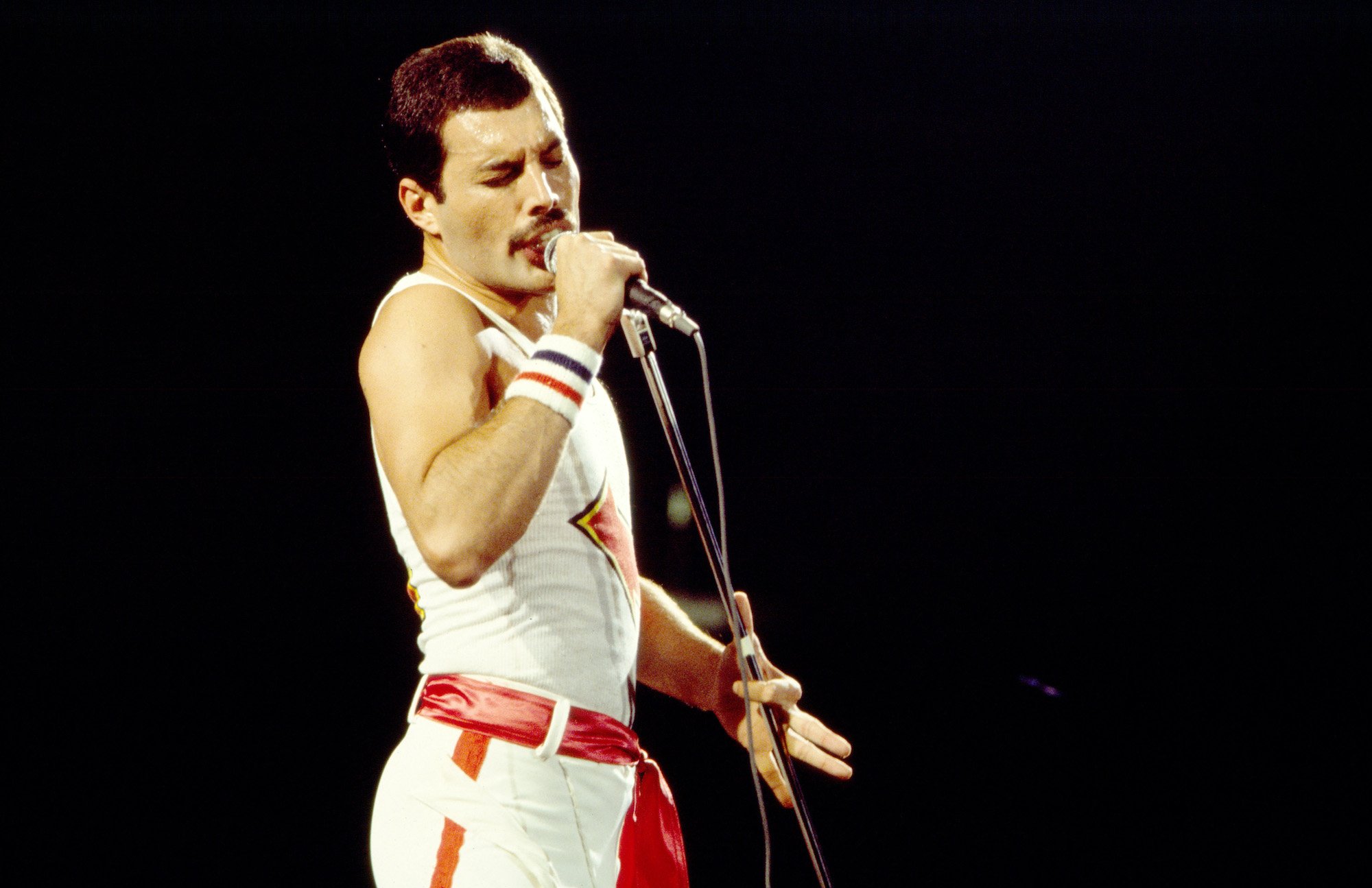 According to Mental Floss, Queen was still a massive success when Mercury went public with his disease. While later recordings showed a man whose voice was clearly affected by the disease, he kept it well-hidden despite rumors about his personal life. When it was clear that he could no longer hide, however, he released the now-historic statement.
"Following enormous conjecture in the press, I wish to confirm that I have been tested HIV positive and have Aids. I felt it correct to keep this information private in order to protect the privacy of those around me," the singer said in a statement (per The Guardian). "However, the time has now come for my friends and fans around the world to know the truth, and I hope everyone will join with me, my doctors, and all those worldwide in the fight against this terrible disease."
The statement meant well, and with Mercury's death so soon after, it was better than going to the grave in utter silence. However, activists of the time fear that Mercury's fears of acceptance could have hindered the overall movement they were fighting for. As such, the statement has been put under intense scrutiny, not so much for what it said, but what it didn't say when people without Mercury's privilege needed a voice like his. 
Victim of the era
Historian Laurie Marhoefer doesn't see the problem with Freddie Mercury himself. After all, he was a bisexual man in a world that still put people like him to the wayside when they lived their truth. Rather than judging Mercury for the statement he made, which many rightfully note could have saved lives earlier, she points the finger at a society that made it hard for him to do so. 
"He faced not just a deadly disease but vitriolic prejudice against people with HIV and AIDS. Two years before he was diagnosed, a Los Angeles Times poll found that a majority of Americans wanted to quarantine HIV-positive people; 42 percent wanted to close gay bars," they wrote on The Conversation. 
While society still has a long way to go regarding how it treats the LGBTQ community, it's easy to point fingers at men like Mercury. However, society put him in the awkward situation of having to guide such a serious issue. Now, his statement is less a reflection of a man who purposely stayed in the closet and more one who was afraid of how the ones who loved him most would respond to such a taboo subject.