Freddie Mercury: How Much Was The Music Legend Worth at the Time of His Death?
Music of the 70s and 80s can't be discussed without mentioning the rock band, Queen. The British rock band fronted by singer Freddie Mercury took the world by storm with their operatic sounds and captivating stage performance.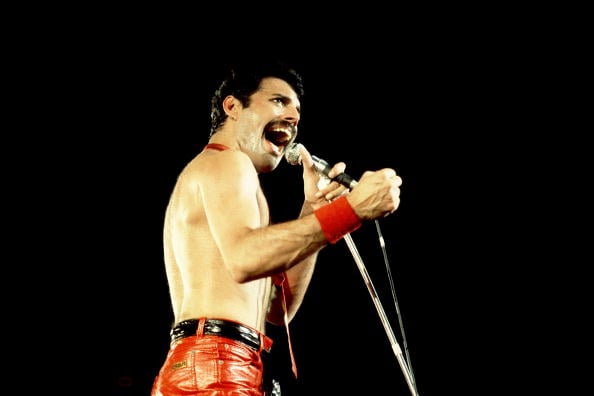 Off-stage, Mercury's life — cut short by AIDS — involved lavish parties, drugs, and endless amounts of champagne. Keep reading to learn what Mercury's net worth was at the time of his death in 1991.

Mercury's music education

After studying piano in a Bombay (now Mumbai), India, boarding school, Mercury moved to London with his family where he attended the Ealing College of Art. It was there that he met Roger Taylor and Brian May who were Mercury's future Queen bandmates, according to Biography.

Mercury, Taylor, and May met bassist John Deacon, the final member of Queen, in 1971. After Deacon joined the band, the foursome began performing together.

It wasn't until 1974 that Queen had a hit song. "Killer Queen," off of their third studio album, Sheer Heart Attack, reached No. 2 on the U.K music charts and No. 12 on the U.S. charts.

Queen released hit after hit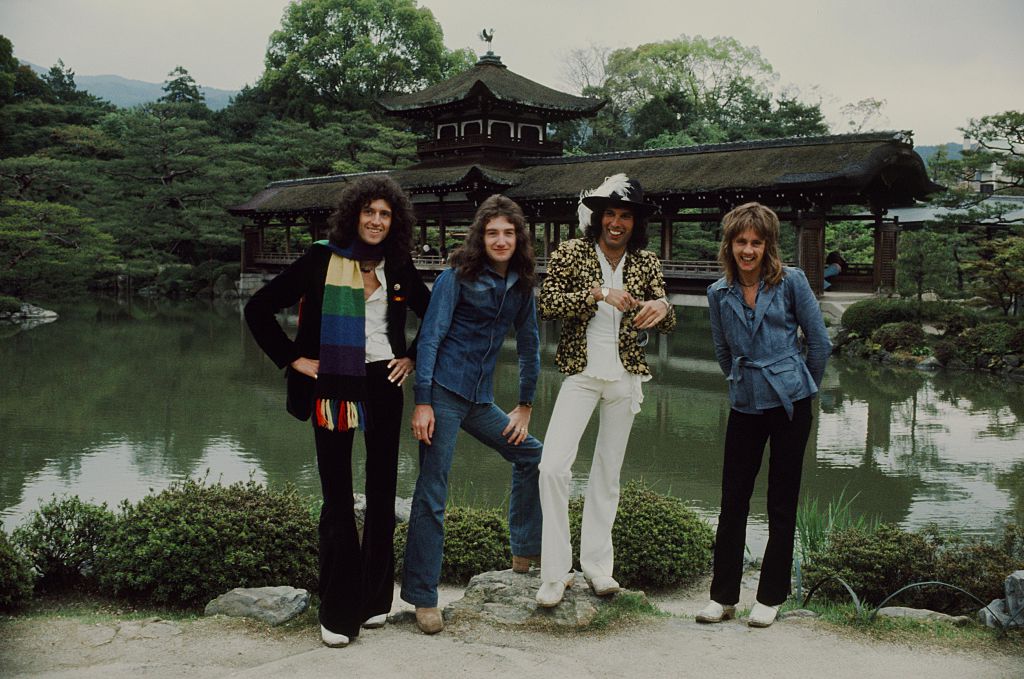 After the success of "Killer Queen," the band continued to produce hits. In 1975, Queen released their operatic album, A Night at the Opera, with "Bohemian Rhapsody," in which Mercury highlighted his vocal range.
In the years that followed the band had other hits such as, "We Are the Champions," "We Will Rock You," "Another One Bites the Dust," "A Crazy Little Thing Called Love," and "Under Pressure," a collaboration with David Bowie
Mercury's partying became news

As the band became more and more successful, Mercury's partying made headlines more than the band's music. Mercury was known for hosting over the top parties at his mansion, being drunk, and frequenting gay clubs.
He threw legendary birthday parties for himself, one year even flying his friends to Ibiza for flamenco dancing and fireworks.

Although Mercury didn't publicly comment on his sexuality, his bandmates were aware of it.
"It was fairly obvious when the visitors to Freddie's dressing room started to change from hot chicks to hot men," Brian May, Mercury's former bandmate, told The Daily Mail. "It didn't matter to us, why should it?'
In the 2018 Queen biopic, Bohemian Rhapsody, when told he burns the candle at both ends, Mercury, played by Rami Malek, replies "but the glow is so divine." While Mercury himself may not have said those exact words, they show just how hard Mercury worked and played.

Freddie Mercury's net worth

Mercury died on November 24, 1991, of AIDS-related bronchial pneumonia at the age of 45. He died in his London mansion with his boyfriend, Jim Hutton, by his side. The day before Mercury released a statement about his diagnosis.

Mercury's former bandmate, Roger Taylor, explained why Mercury kept his AIDS diagnosis private. "He didn't want to be looked at as an object of pity and curiosity, and he didn't want circling vultures over his head," Taylor said, according to Biography.

At the time of his death, Mercury had amassed a fortune of $30 million, which today would be $50-60 million accounting for inflation, according to Celebrity Net Worth. His assets included real estate, art, royalties, catalog rights, and more.

He left most of his fortune to his ex-fiancé and best friend, Mary Austin. To this day, she lives in Mercury's 28-room Georgian mansion. He also left money to his parents, boyfriend, personal chef, driver, and his personal assistant.