Freddie Prinze Jr.'s Pasta Recipe Is So Good an Actor Became Obsessed With Him After Trying It
When he's not acting, chances are Freddie Prinze Jr. is in the kitchen. Starring in GEGG WARS: Galaxy of Crime, Prinze is the TV show's voice of Orak Adalani. After a day of work, Prinze loves cooking for his family. One of his standout dishes is his pasta recipe.
Freddie Prinze Jr. almost became a chef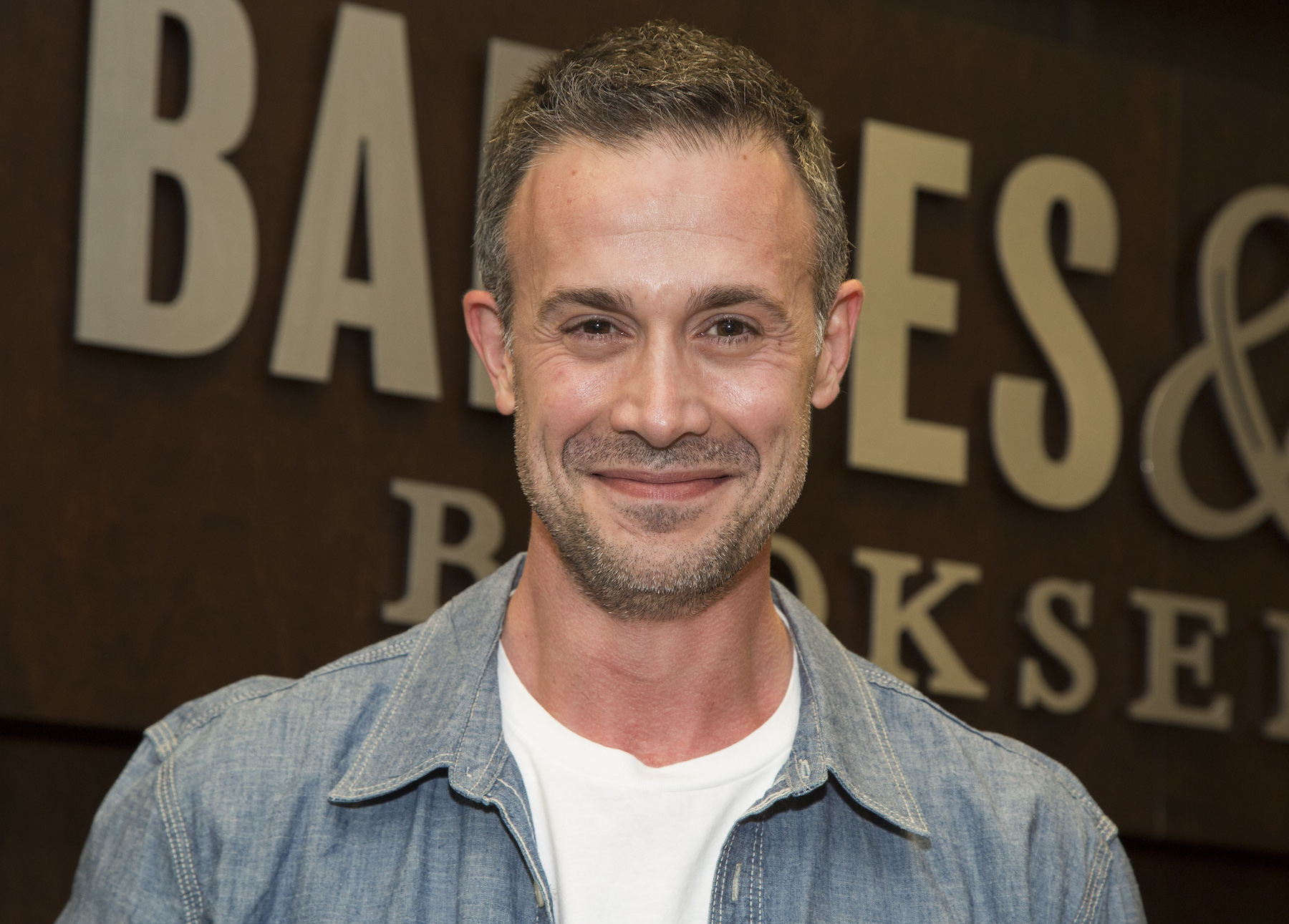 Before Prinze became famous for his movie roles, he almost went to cooking school. Starting out as an actor, Prinze's mom "forced" him to have a fallback in case his acting career didn't take off. 
"When I graduated high school my mom encouraged (OK, "forced") me to attend cooking school as a back-up plan to my acting ambitions," he told The Kitchn in 2019. 
Prepared to attend Le Cordon Bleu College of Culinary Arts in Pasadena, California, Prinze landed his first acting job. Even though culinary school didn't happen, Prinze "never stopped loving good food or cooking."
Freddie Prinze Jr. is a cookbook author
In recent years, Prinze has made cooking his career. He's a cookbook author. In 2016, he released Back to the Kitchen: 75 Real Recipes & True Stories from a Food-Obsessed Actor. At home, he cooks for his wife, Buffy the Vampire Slayer's Sarah Michelle Gellar, and their two kids. 
An actor became obsessed with Freddie Prinze Jr. after trying his recipe for pasta 
One of Prinze's recipes in his cookbook he considers "too dangerous" to make again. When eating what he calls his Stalker Pasta, a fellow unnamed actor became obsessed with him for nearly two years, hence the name of the dish.
"We had this awesome meal together, and at the end of the night, everyone in the cast left, except one person, and that person never wanted to leave again," Prinze told Delish. "That person was in a relationship, and they did not care. I was in a relationship. They did not care." 
Prinze continued, saying the actor would always be near him. 
"I would move, this actor would move. I would move again, this actor would move again," he said.
The situation came to a head when the actor brought trees to Prinze's house "so we could 'plant them in the backyard and have roots.'"
"That was their quote, not mine, at which point, I was like, 'Thanks. That's great, [but] no. Please get off my porch," Prinze said. 
Garlic, mushrooms, pork, parsley, and Parmesan cheese are just a few of the ingredients in Prinze's pasta recipe. Judging by his experience, it's a crowdpleaser of epic proportions. 
Freddie Prinze Jr. and Sarah Michelle Gellar first connected over food 
Food is important to both Prinze and Gellar. Married for nearly 18 years, one of the things the two first bonded over was food. In fact, Gellar's fearlessness toward food is what attracted Prinze to her.
After going on dates with Hollywood actors who "would never eat what I would eat," Prinze went on a date with Gellar, he recalled in a 2016 Facebook Live.
"So Sarah came to dinner with me, and we sat down and she ate everything," Prinze said. "Including a crab that they let walk across the counter, then kill while it was alive in some oil and said, 'It's popcorn, try!'" which she tried "without even blinking."
Gellar and Prinze got married in 2002 and now they regularly gather in their kitchen to cook with their family.