Are Freddie Prinze Jr. and Rachael Leigh Cook Friends? The 'She's All That' Co-Stars Are Working on a Project
There are few things audiences love more than to see their co-stars from their favorite movies growing up reunite to work together again. Those who enjoyed the 1999 film She's All That may be in luck, as star Rachael Leigh Cook hinted that she's working on something new with Freddie Prinze Jr.
Rachael Leigh Cook and Freddie Prinze Jr. were big turn-of-the-century stars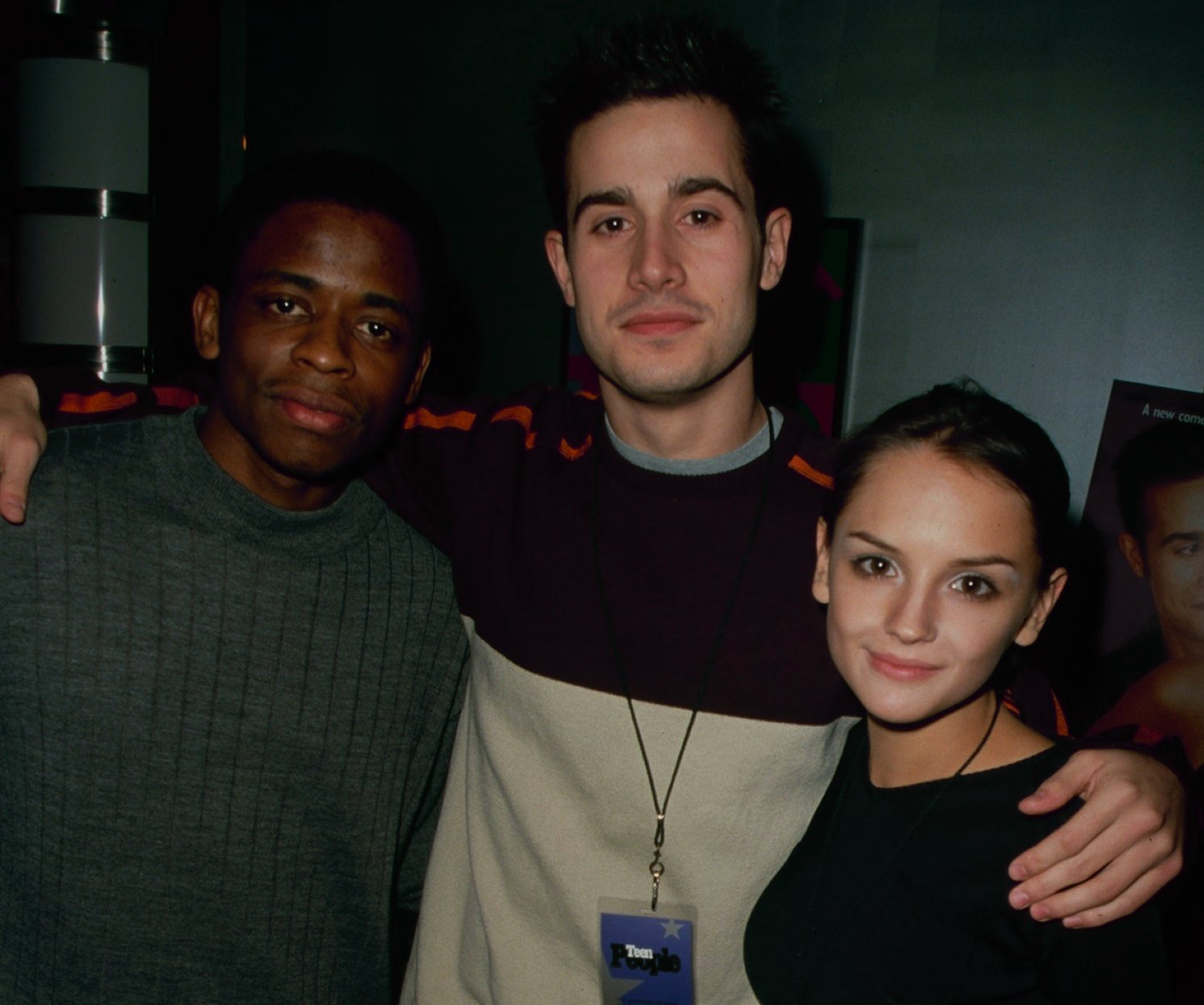 In the late '90s and early '00s, both Cook and Prinze Jr. were known as teen heartthrobs. Cook made her debut in The Babysitter's Club movie in 1995 and began appearing in multiple films per year. She later starred in Josie and the Pussycats. Her most notable TV gig was the TNT crime series Perception.
Prinze Jr. made a splash on the big screen in franchise films such as I Know What You Did Last Summer and Scooby-Doo. He starred in several critical-panned romantic comedies around this time, like Summer Catch. In recent years, Prinze Jr. has focused on voice acting, like his role in the Star Wars universe as Kanan Jarrus.
They co-starred in 'She's All That' 
She's All That was a leading breakout role for both actors, reuniting them shortly after their first movie together, House of Yes. In the film, Cook portrays Laney, an artist who isn't exactly popular. Prinze Jr.'s Zack accepts a challenge to try and turn her into a Prom Queen-type, but, naturally, they fall in love along the way.
Though their paths didn't cross on the big screen in the 20+ years since the film debuted, Cook and Prinze Jr. have stayed in touch. In 2016, the latter shared a photo of them on social media, writing, "Cup of coffee with the homegirl @rachaelleighcook #BeenTooLong #OldFriendsNewFriends."
Cook mentioned Prinze Jr. in 2020
In September 2020, BuzzFeed published a video of Cook as she promoted the Netflix film Love, Guaranteed, which she produced and starred in opposite Damon Wayans Jr. The actor takes a quiz to find out which of her iconic movie characters she's most like in the video.
Cook had to pick which of six former co-stars she'd like to hang out with. Though she ultimately chose Jonathan Taylor Thomas, Prinze Jr. was on the list. Of him, she said, "I haven't seen him recently. We were texting the other week about something that cannot be discussed yet. But we have been in touch."
Who else from the cast stays in touch?
It sounds like there's some project on the way involving both Cook and Prinze Jr. While she didn't reveal any more details on the matter, the actor did talk about yet actor from the movie. "Funny enough, my friend Tamara Mello from She's All That, is the one who rented this cabin that we're at right now," Cook said of her location in the video.
"I feel like that would make people very happy," she continued, explaining that Mello played Chandler. (See the scene above.) Cook even tried to get Mello on camera, but she refused. Of another co-star from the film, Gabrielle Union, Leigh said, "I adore her."