Freddie Prinze Jr.'s Never Watched 'Buffy the Vampire Slayer'
Freddie Prinze Jr. is married to Sarah Michelle Gellar aka Buffy Summers on 'Buffy the Vampire Slayer'. Unlike fans of the series, Freddie Prinze Jr. hasn't watched every episode of the show multiple times.
Buffy the Vampire Slayer has plenty of dedicated fans but Freddie Prinze Jr. isn't exactly one of them. The 44-year-old actor's never seen the popular TV show.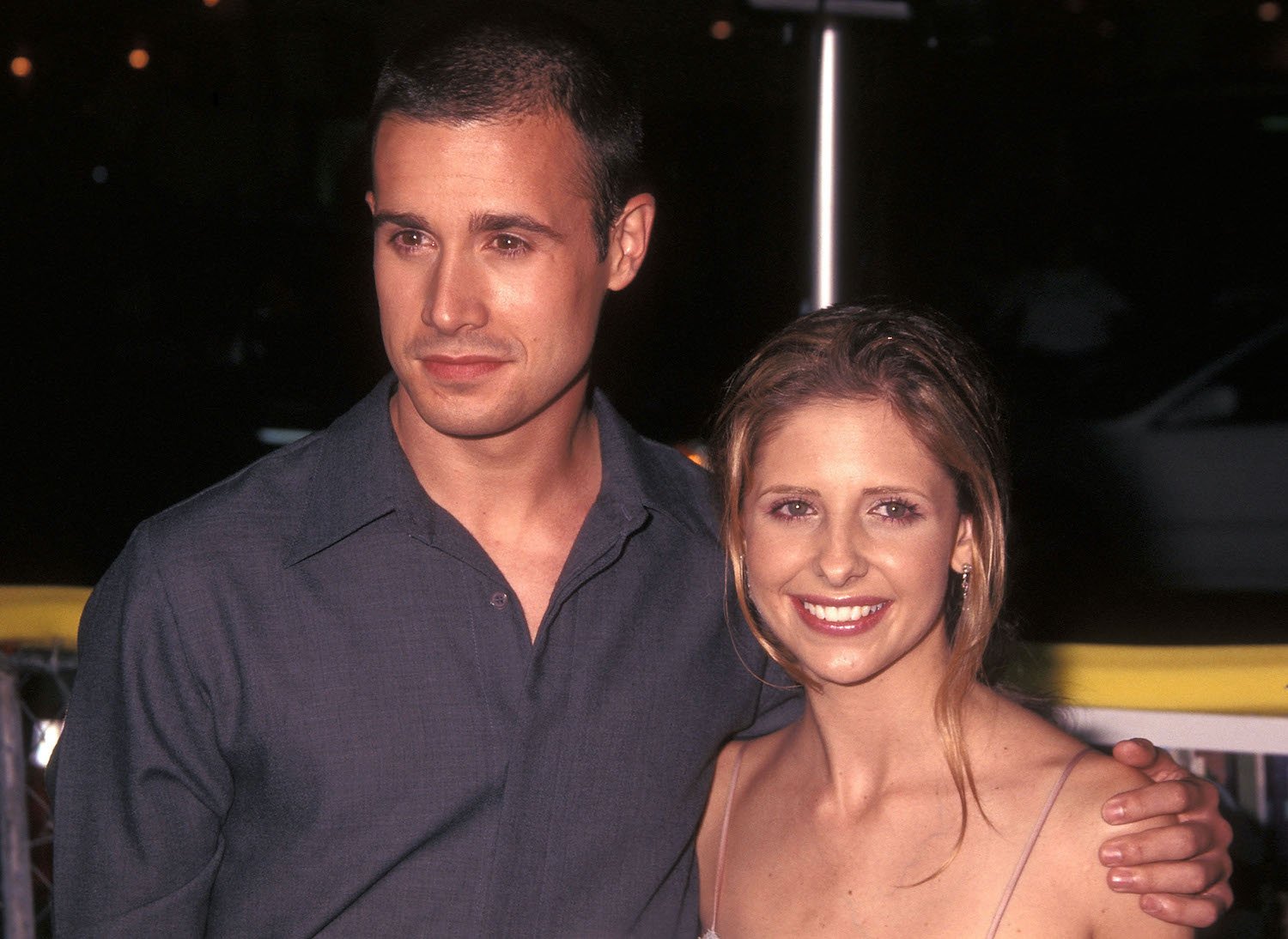 Freddie Prinze Jr. and Sarah Michelle Gellar married in 2002
Gellar and Prinze met when they co-starred 1997's I Know What You Did Last Summer. After the movie wrapped, the two stayed in touch. It wasn't until they'd been friends a few years they started dating.
In 2002, Gellar and Prinze got married in Mexico. Plagued by forces of nature, their nuptials were marked by a hurricane and later, an earthquake.
Despite the less than optimal conditions, Gellar and Prinze stayed in Mexico to enjoy their honeymoon. They've been married ever since. 
Freddie Prinze Jr. used to visit Sarah Michelle Gellar on the set of 'Buffy the Vampire Slayer'
Prinze's connection to Buffy runs deep. Before he and Gellar got married in 2002, the actor would stop by the show's set. The actor said as much during a 2017 conversation with Mic. 
"I was on the set a lot because we were friends and when we started dating, I obviously would go and visit a lot," he said. 
It seems despite the time he spent getting a behind-the-scenes look at the supernatural series, he never got around to watching an episode. 
Why Freddie Prinze Jr. says he's never seen 'Buffy the Vampire Slayer'
Seeing as Prinze's significant other is the actor who plays Buffy Summers, it comes as a bit of a surprise he's never watched the show. During the same interview with Mic, Prinze offered up an explanation. 
"I've never seen the show," he said before adding, "And people freak out when I say that." 
Why has Prinze never watched his wife fight evil as a vampire slayer in the fictional town of Sunnydale, California? 
"I'm pretty sure I wasn't the demographic for Buffy," he said. "I was a 22-year-old who was into martial arts and video games and surfing." 
Prinze also said he gets called out for not watching Buffy. But to him, it's OK because Gellar chose to be with him and not a Buffy fan.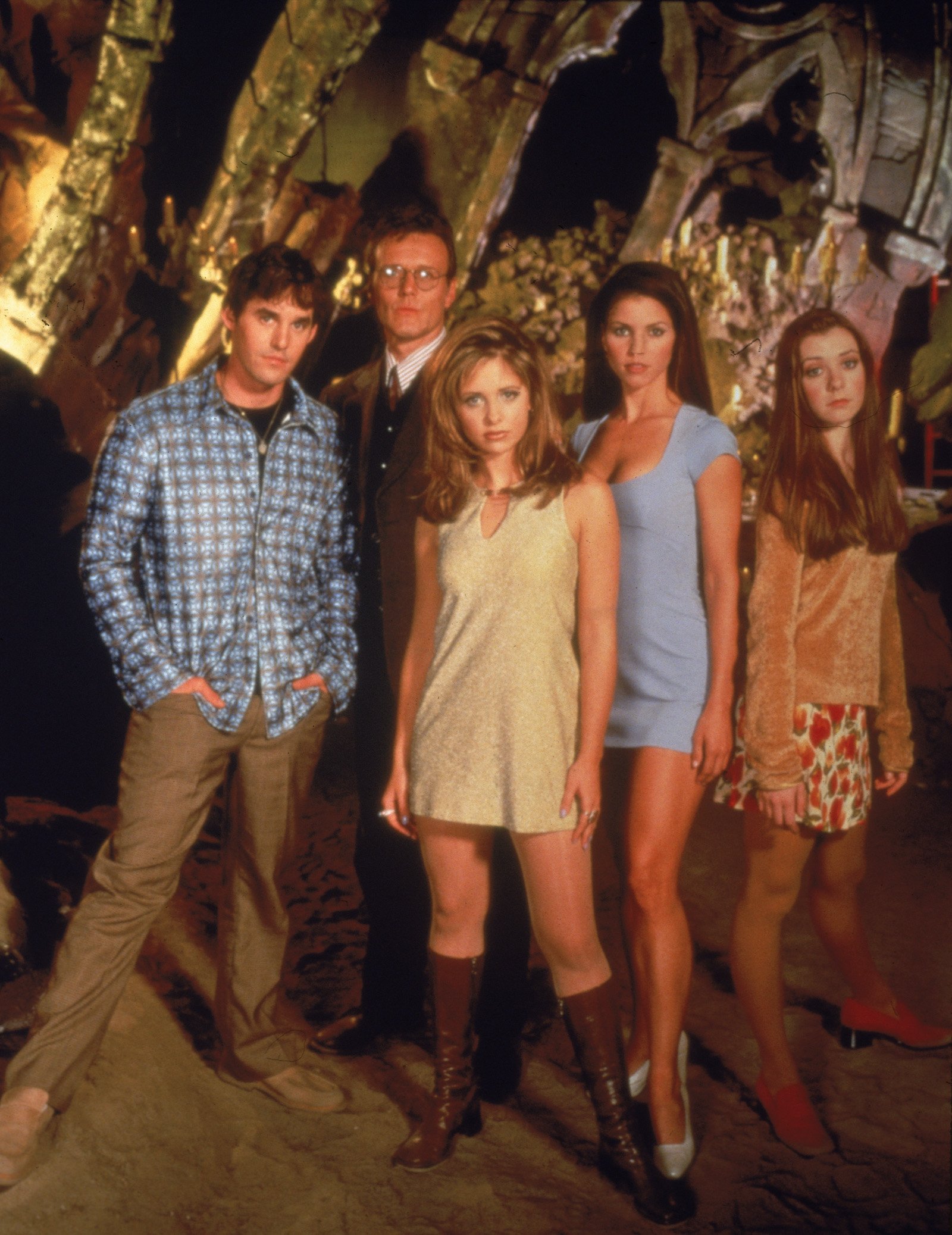 "People sometimes say 'How dare you?' when they find out I've never really seen it, but she married me, not a fan, think about it," he said.
Before Buffy fans get too upset, know that years after he and Gellar got together, they watched the show's silent episode as well as its musical episode. 
Freddie Prinze Jr. and Sarah Michelle Gellar's kids haven't watched 'Buffy the Vampire Slayer'
Prinze isn't the only one in the family who has yet to see Gellar as a vampire-slaying teen. The couple's kids, 10-year-old Charlotte and 7-year-old Rocky, have yet to see their mom as Buffy.
But, as Gellar once said, it's because they're too young to fully appreciate it. For now, Gellar's waiting for her daughter to show an interest in the show.