Freddy Krueger Scene in 'Nightmare on Elm Street' Left Robert Englund's Face Raw
Freddy Krueger will forever be part of history as an iconic horror movie monster. Robert Englund turned A Nightmare on Elm Street into gold with Freddy's sick glove, striped sweater, and slick punchlines. Though he's been in other projects such as Lake Placid and Regular Show, for many fans, the actor will always be the scary, nightmare-invading Freddy. But Englund did have one difficult filming experience in the history of the movie franchise that affected his face.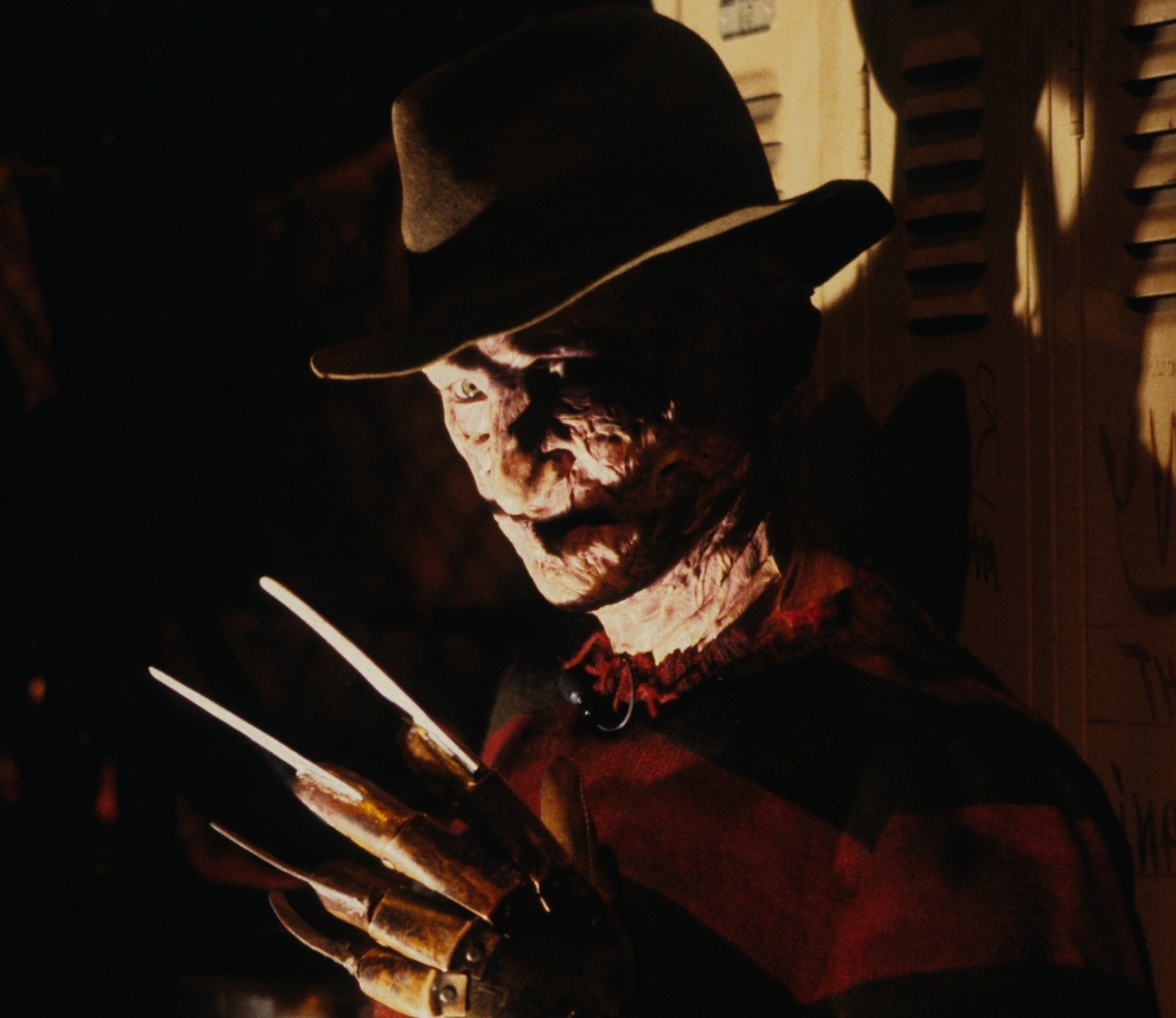 'Freddy vs. Jason' posed a challenge for Robert Englund
As the face of Nightmare on Elm Street, Englund's held his position in the main role for the duration of the franchise. However, he admitted that as time goes on, filming has sometimes taken a toll on him. That was the case with Freddy vs. Jason. During a May 2021 appearance on Michael Rosenbaum's Inside of You podcast, he described his most difficult scene to shoot in the entire series.
"Probably the demon Freddy in Freddy vs. Jason. I'm a little over the hill. When I did that movie, I had to do my sit-ups every morning and eat my yogurt and my gluten-free," joked Englund.
"That's really me under water in that movie, and that's really me coming out and landing on the deck of the pier. But I couldn't get that make-up off because they double glued me on the demon make-up. They were worried that I'd leak like an old condom and look like a water balloon or something after one take."
Englund explained that they could not remove the make-up and glue, so the process took hours, leaving his face extremely raw. "They scrubbed and scrubbed and scrubbed, and by then I'm raw. And I had to go back to work the next morning at dawn to put the traditional Freddy make-up on. That was a b*tch of a week," he recalled.
Which Freddy Krueger dock scene had Englund in the water?
Englund was referring to Jason's dream sequence in 2003's Freddy vs. Jason. A group of teenagers tranquilized Jason, enabling Freddy to invade his dreams so they could set a trap for the nightmare king. Jason had a bad dream about his childhood at Camp Crystal Lake when some kids pushed him into the water. Freddy got hold of him in the lake and tried to drown him, but the dream was interrupted when the teens who held Jason captive had a car accident.
But one of the girls was stuck in Jason's dream, and that angered Freddy. He hopped out of the water and landed on the pier where she attempted to fight him. Though it was a stunt person flying through the air as Freddy, Englund still felt like it was his Batman versus Superman moment and was game for the water. The other moment happened during the big fight.
Jason actor Ken Kirzinger said fight scene had no CGI
Ken Kirzinger played Jason in Freddy vs. Jason, and during a 2013 interview, he explained how the big fight skipped the CGI. "The final battle in Freddy vs. Jason was probably one of the bloodiest battles you'll ever see in a movie," he said. "None of it was CG. We'd have sometimes six hoses going in and blood spraying everywhere."
Kirzinger shared that he thought that set-up was great and was exactly how the fans wanted to see it. Watch Englund and Kirzinger go at it in Freddy vs. Jason by streaming it on HBO Max.