Free Britney: Relive Andy Cohen's Powerful 'Jackhole' Moment on 'Watch What Happens Live'
Andy Cohen is the host of Watch What Happens Live that airs on Bravo. The late-night presenter is also a huge fan of Britney Spears. On the day that the singer testified in a court to end her conservatorship, Cohen's show was live. The Real Housewives producer was able to react to the news that same night and he made Jamie Spears the Jackhole of the night.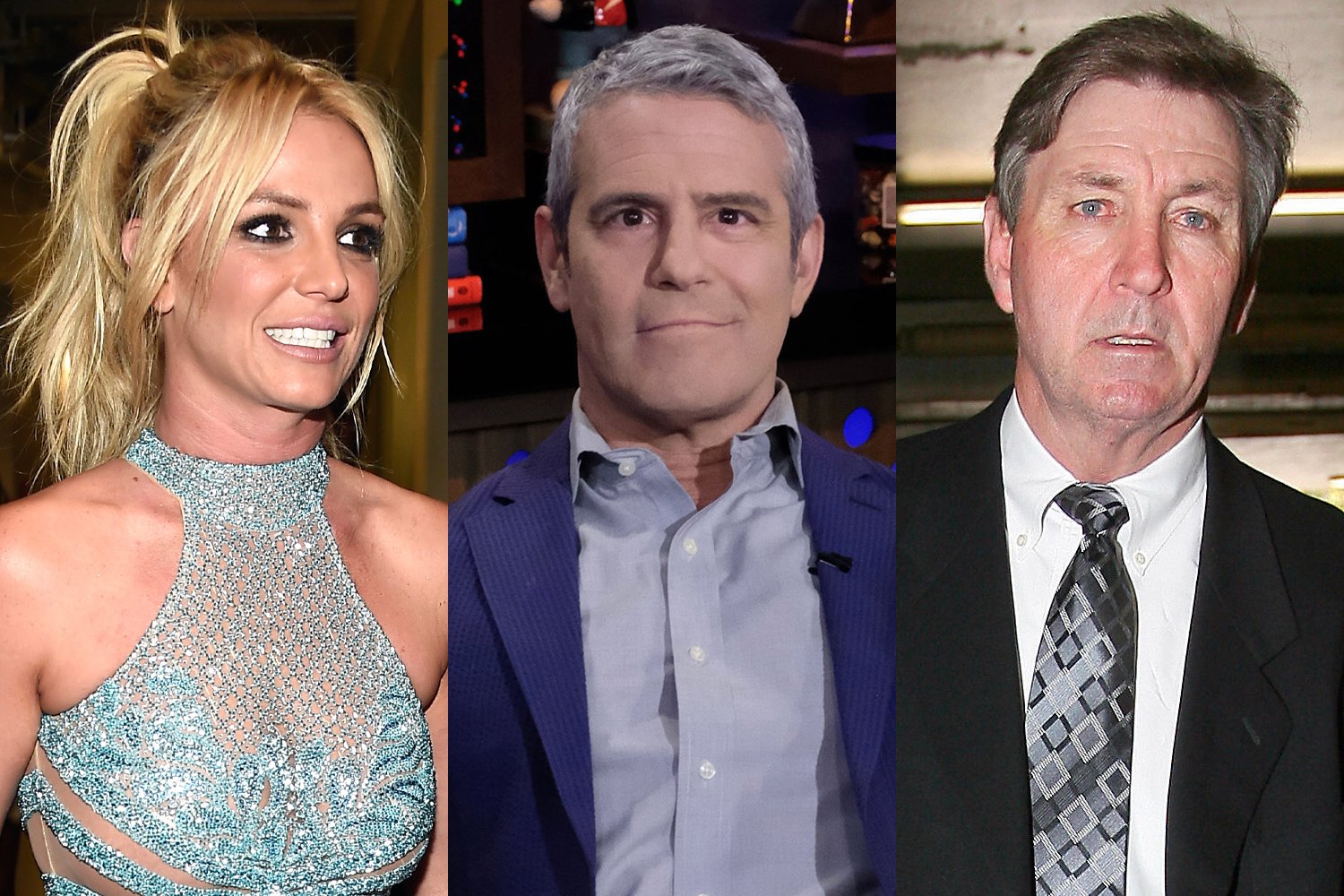 What did Andy Cohen say in defense of Britney Spears?
This week, Cohen went all out to say something in favor of Spears after the singer broke her silence about her conservatorship. Spears is trying to have the court remove it so she can make her own decisions once again. Following her impactful testimony, Cohen made Jamie the "Jackhole of the Day." The latter is a segment at the end of WWHL where he showcases a crummy person or newsworthy problem.
"Tonight's Jackhole goes to Britney Spears's father Jamie Spears who continues to have a death grip on Britney's life along with his attorney Andrew Wallet, yes, that is his name," Cohen started. "A defiant and angry Britney appeared in court today and publicly address the conservatorship she's been living under since 2008."
RELATED: 'RHOC': Kelly Dodd Taunts Braunwyn Windham-Burke for Not Getting Call From Andy Cohen Before Exit
Cohen went on to add some of the things that Spears said in court like how she wanted to get married and have another baby. However, the latter was not possible as her conservators didn't allow her to remove her IUD. Spears also mentioned that she was forced to do a tour in 2018 and believed that her conservators should be jailed.
"How about we all start listening to Britney Spears? Britney Spears is not a girl, she is a woman and she certainly deserves a hell of a lot more than a low rent Mommy Dearest is in a boxy suit," Cohen added. "Britney, after the courage you showed today, you are 100% stronger than yesterday. And Jamie, if you want to make money in the future, I suggest you better work b—-."
Fans react to Andy Cohen's impactful message
Cohen went viral with his poignant speech on his Bravo late-night show and fans were quick to share the video. On his Instagram profile, many of his followers replied in reaction to the clip.
"This gave me chills! Yes Andy!" a fan wrote.
"Andy, thank you for making people aware of this. FREE BRITNEY," a follower added.
"This brought a tear to my eye after everything we've learned today," an Instagram user mentioned.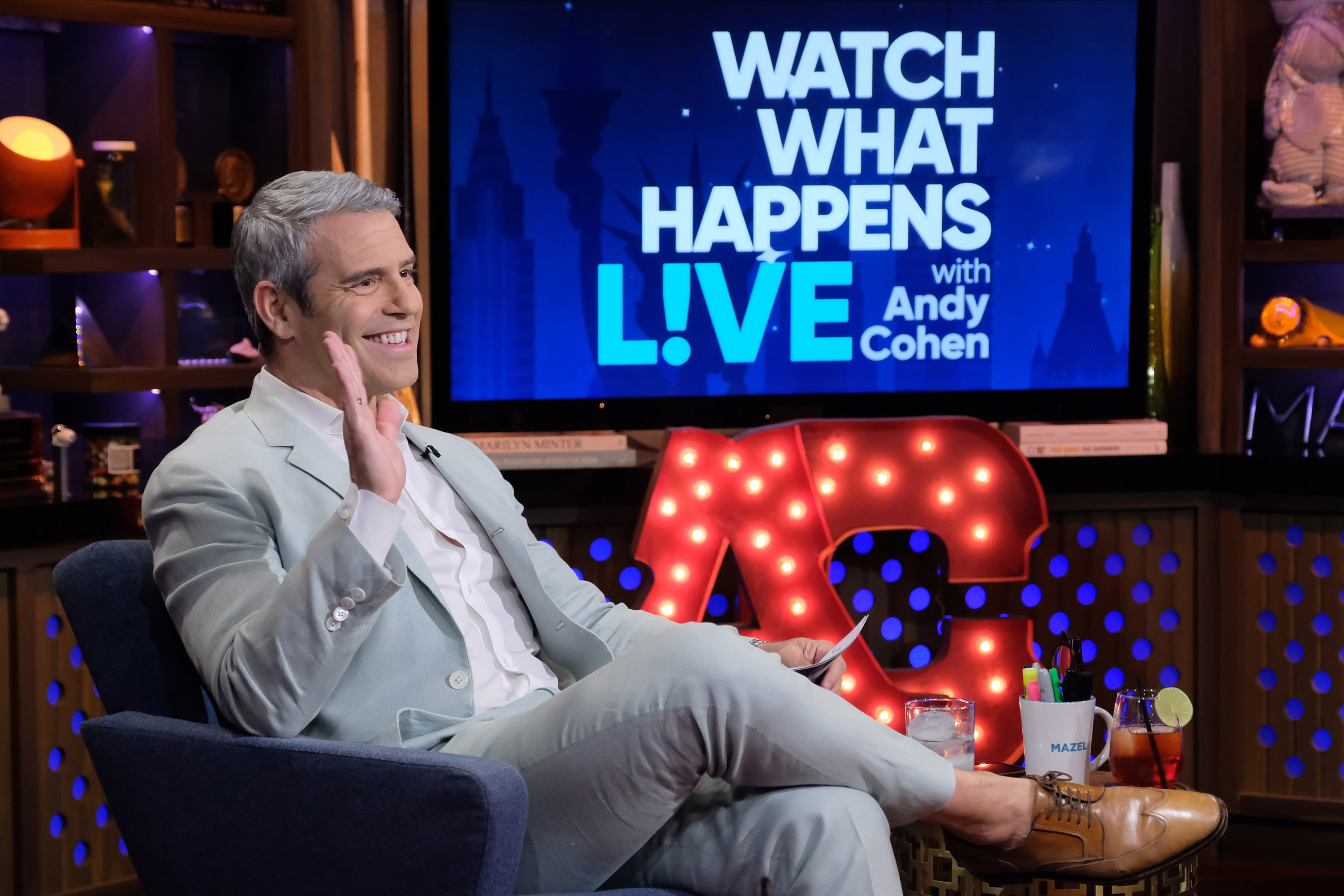 RELATED: 'RHOA' Alum Nene Leakes Is Ready to Have Conversation With Andy Cohen After Nasty Feud
"Thank you Andy! This was [an] amazing way to use your platform," another follower said.
"Yaaaas Andy! You couldn't have said it better! How about you do the first one-on-one with the queen herself when she is free!!!?" another fan suggested.
"Thank u..I'm in tears right now I cannot handle my hero being broken down from the one man in her life that should be building her up..this isn't right," another Instagram user posted.