'Free Guy': 20th Century Studios President Shares Update on Ryan Reynolds' Sequel
The 20th Century Studios President shares an update on the 'Free Guy' sequel with Ryan Reynolds.
Free Guy was the surprise of the summer in 2021. Both critics and audiences enjoyed this crowd-pleasing movie featuring Ryan Reynolds at his most cheerful. With its success, a sequel is on the way, and the president of 20th Century Studio, Steve Asbell, shares an update on Free Guy 2. 
Ryan Reynolds and Shawn Levy delivered an endlessly entertaining blockbuster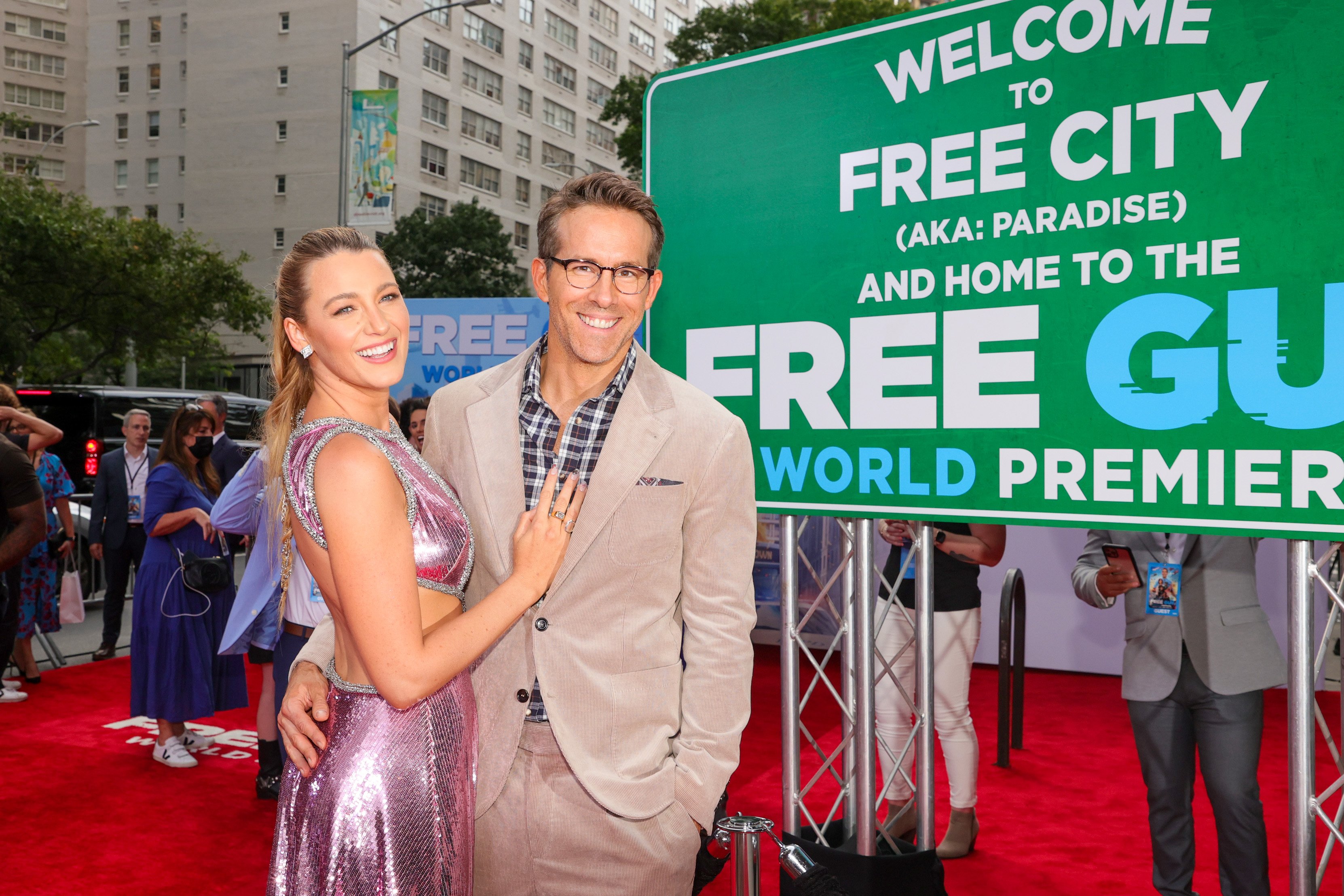 Directed by Shawn Levy, Free Guy stars Ryan Reynolds as Guy, a seemingly normal character who lives in the video game world of Free City. When he becomes fully aware that he's an NPC (non-playable character), Guy begins to do whatever he wants within this world, causing chaos in the game and in the real-world video game studio. 
Joining Reynolds is a cast that includes Lil Rel Howery, Joe Keery, Jodie Comer, and Taika Waititi. The film has been a big hit, grossing over $331.5 million at the worldwide box office, according to Box Office Mojo. Amidst a pandemic, this feat is even more impressive and there are now plans going forward for a sequel. 
Steve Asbell shares an update on the upcoming 'Free Guy' sequel
In an interview with The Hollywood Reporter, Asbell speaks about his first two years as the president of 20th Century Studios along with the future of the company. In the interview, he talks about some of the studios' upcoming projects, including the Avatar sequels. When asked about the Free Guy sequel, he says that a script is coming soon. 
"We have more Avatar movies coming, we have more Free Guy movies coming. We're going to be pretty busy," Asbell says. "We're awaiting a script that is days away. It's a fantastic story."
Going forward, Asbell suggests that the studio may only release "two or three theatrical movies a year." However, Free Guy is a franchise that the studio wants to keep in theaters as fans responded well to it. 
"It goes like the other divisions, two or three theatrical movies a year," Asbell explains. "We're navigating the marketplace like everyone else. There are movies like Avatar, Planet of the Apes and now Free Guy that have well-established theatrical precedence for a wide audience."
Reynolds and Levy share their excitement in making the 'Free Guy' sequel
Levy and Reynolds have previously talked about their enthusiasm towards making a sequel to Free Guy. In an interview with Collider, Levy said that he is "thrilled" Free Guy was so successful, especially in a time where original movies struggled to find popularity. 
"We were thrilled that Free Guy was as successful as it was, and particularly as an original movie at a time where few get made and even fewer are hits," Levy said. "So that was gratifying. And if we can crack that sequel, that's something that might be very fun to make together."
Before any Free Guy sequel comes out, Reynolds and Levy are teaming up again for The Adam Project which debuts on Netflix on March 11, 2022. Reynolds said that he is looking forward to collaborating more with Levy and stated he "adores working with" him.
"All we want to do are movies together," Reynolds explained. "We're very lucky that we have some films in development, ones that aren't just that development projects that just vaporize down the road. These are real ones that we cannot wait to make together. We're very lucky that we found each other at this stage in our careers where it's unlike any kind of work relationship I've ever had, and I've had some great ones. But I just adore working with Shawn, and I hope that I get to make you as many movies as humanly possible. As many of I'm allowed to make, I hope they're with Shawn."
Free Guy is now streaming on Disney+ and HBO Max.