'Free Guy': Ryan Reynolds Calls Gaming Youtuber Jacksepticeye a 'Class Act'
In the movie Free Guy, Ryan Reynolds plays an NPC character who tries to make his world a better place. It's hard to separate actor from the character as Reynolds extended high compliments to one of the reoccurring cameos in the film, Youtube gaming personality Seán McLoughlin, better known by his online name "Jacksepticeye."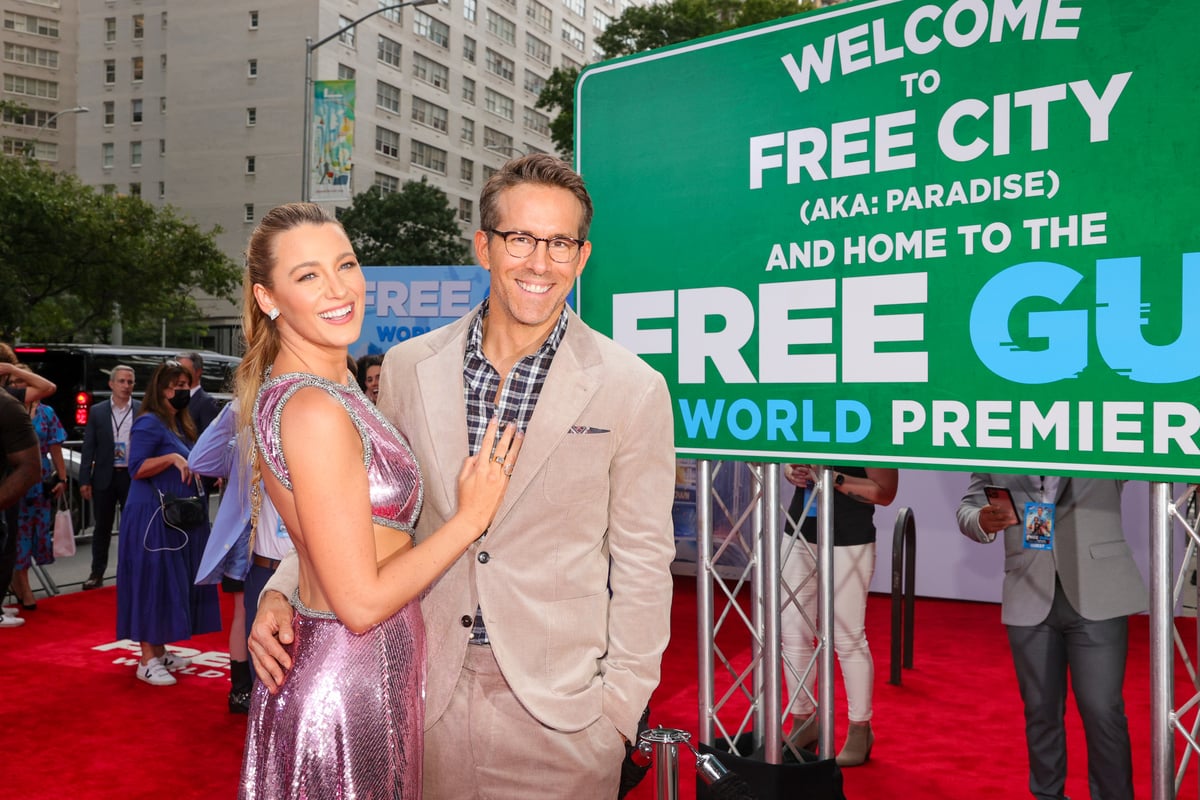 Jacksepticeye's cameo in 'Free Guy'
Ryan Reynolds' character, Guy, becomes more and more aware over the course of the movie. In the real world, streamers and gamers react to the development in the fictional online multi-player game 'Free City.'
These cameos include Ninja, Pokimane, DanTDM, LazarBeam, and of course, Jacksepticeye.
Helping turn the titular Guy into a viral sensation, these streamers and Youtubers rally the world behind this NPC.
He even has a mini character arc in Free Guy as he shifts from being baffled at Guy's playing skills to speculation on Guy actually being an NPC to rooting for him to "get up" in the climactic finale.
"He's a real class act," Ryan Reynolds says
"Jacksepticeye" McLoughlin has excitedly covered his role in Free Guy on his Youtube channel, lately highlighting an interview Ryan Reynolds had with TodayFM, an Irish radio show.
"[He's] a class act, what a great, great guy," Reynolds said. "I've known him for a long time outside of this, and I was super thrilled when he said yes to jumping in and playing with us."
McLoughlin admitted that he actually got emotional the first time he saw the clip.
"When I saw this clip for the very first time…I legitimately cried," he said.
He goes on to talk about how he has been a fan of Reynolds for years. Noting how "no one says a bad thing about Ryan Reynolds," McLoughlin mentions how compliments like this put many of his fears and doubts to bed.
"To [hear it] come from the person you admire the most is one of the coolest things that has ever happened to me," McLoughlin said.
McLoughlin goes on to thank both general audiences and his own community for making his small part in the movie feel like a starring role.
There's a history between Jacksepticeye and Ryan Reynolds
While two never interact directly on screen, this is not the first time the two have tangled in relation to Hollywood.
Ahead of the comedic superhero film Deadpool 2 release, a video released on the Jacksepticeye channel.
McLoughlin sat down with Ryan Reynolds to play the Deadpool video game from 2013. They played games, chatted about the movie and Reynold's favorite scenes to shoot.
Before this, Reynolds had wished McLoughlin a happy 30th birthday on Instagram, reports Dexerto.
A huge name like Reynolds shocked the Youtuber.
Often grappling with bouts of Imposter Syndrome, the sensation of feeling like you have not earned your success, moments like this have helped the Youtuber.
"He's a special human being, and I hope Ireland is proud of him," Reynolds said to TodayFM. "He's a good lad."