'Free Guy' Star Ryan Reynolds Says This Classic Comic Actor Inspired His Character, Blue Shirt Guy
Ryan Reynolds is a funny guy. He's brought his sense of humor to the Deadpool movies, and plenty of comedies going back to Van Wilder. Free Guy is his latest comedy, but Reynolds said for this one, he looked back on a classic comedian.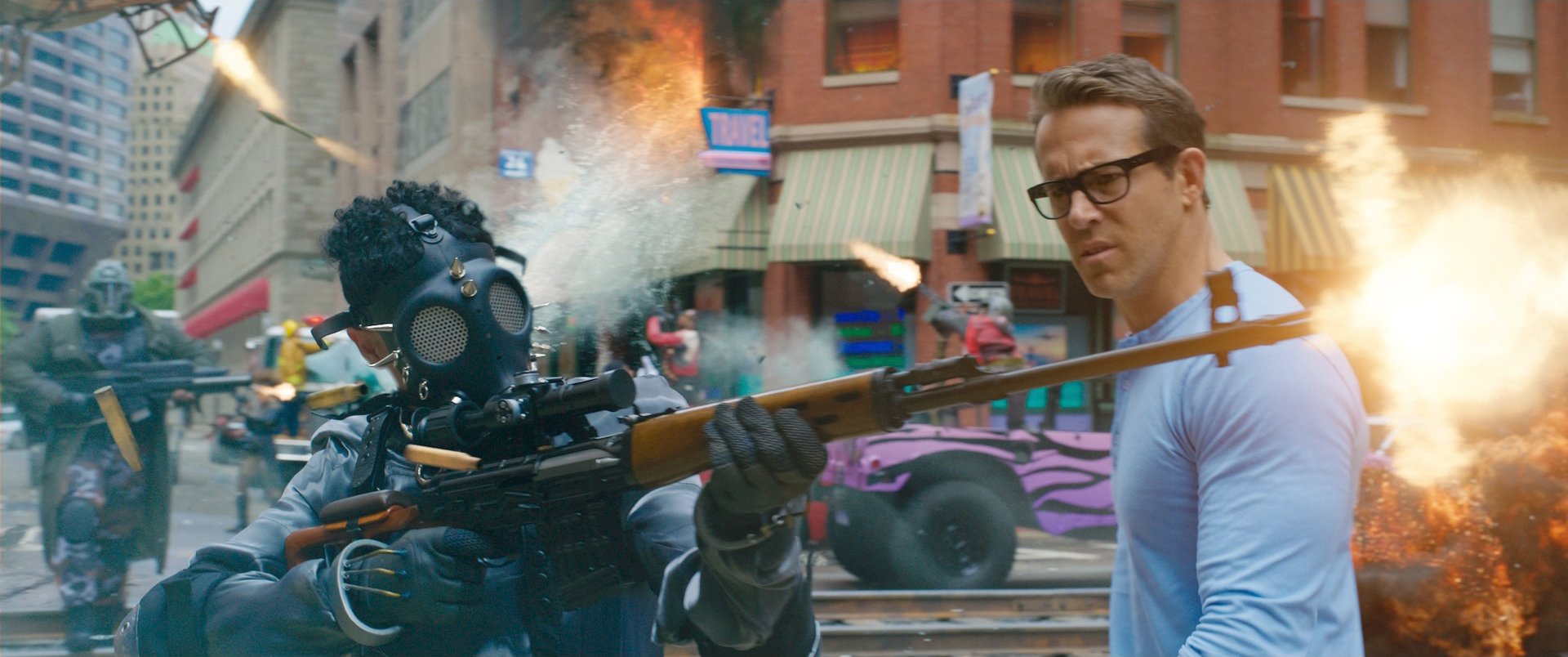 Reynolds spoke at a Zoom press conference for Free Guy on Aug. 3. Here's how he channeled a classic movie comedian to play a video game character. Free Guy opens in theaters Aug. 13.
Peter Sellers inspired Ryan Reynolds in 'Free Guy'
In Free Guy, Reynolds plays Guy, a nonplayable character in the game Free City. When Guy wakes up, he starts interacting with and overtaking some of the human players. He becomes famous in the game world as Blue Shirt Guy.
"There's a movie that I love called Being There starring Peter Sellers," Reynolds said. "That was the first foothold I had into this character and this world. There's something really wonderful about playing a character who's kind of naive and innocent."
Blue Shirt Guy is childlike in 'Free Guy'
Free City has been around for four years, so by the time Blue Shirt Guy wakes up, he's still only four. He can speak fluent English and get around Free City on his own, but Reynolds embraced his youth.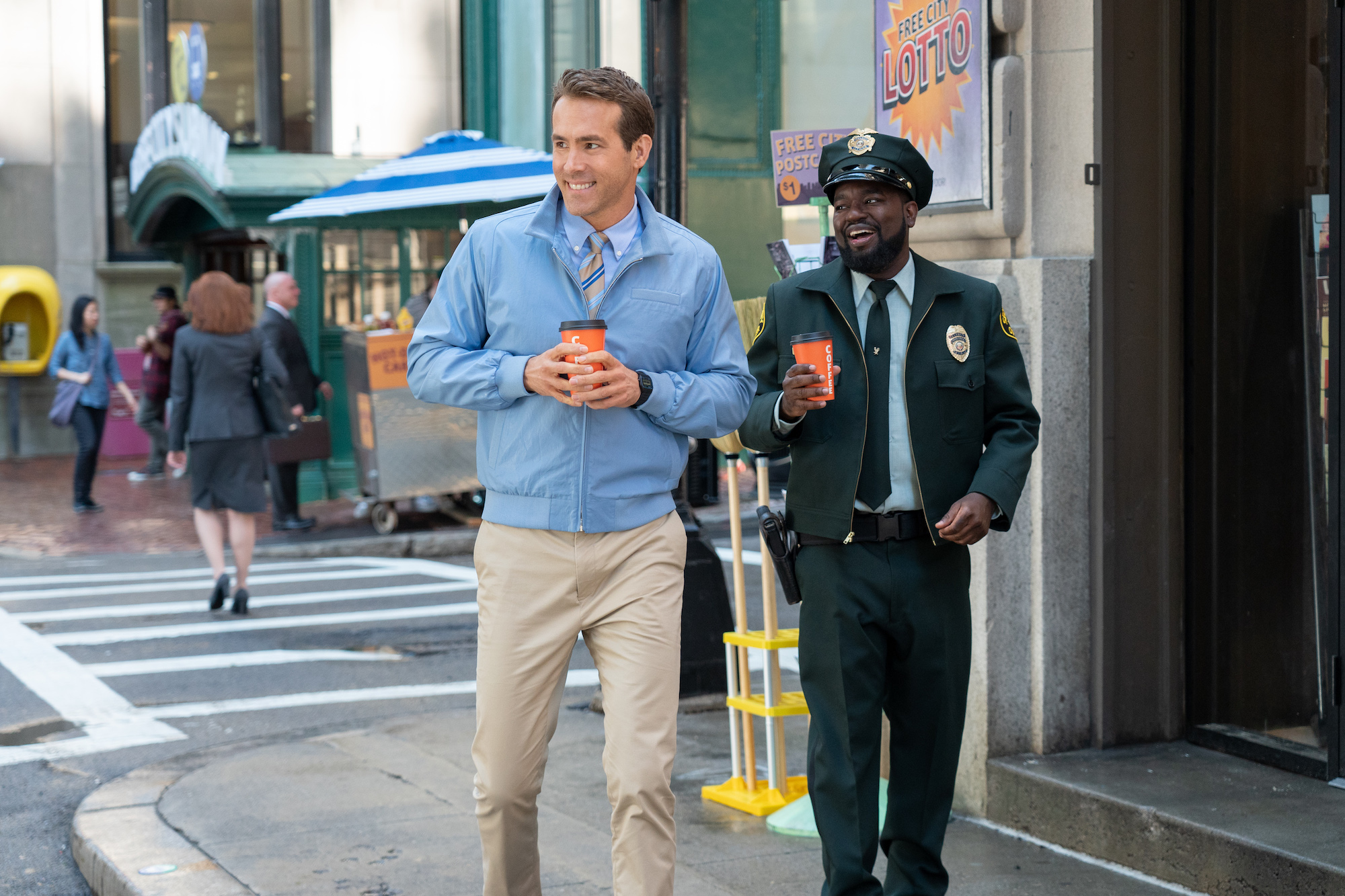 "It's even said in the movie, he's a four-year-old adult," Reynolds said. "So there's something really fun about exploring everything with new eyes, which is what this character gets to do, and sort of filtering that through the prism of comedy and occasionally cynicism, and all sorts of other things. I love a playing character who is sort of stepping out of the background into this kind of new person."
Ryan Reynolds was passionate about bringing Blue Shirt Guy to the screen 
Reynolds has been part of franchise movies. Before Deadpool, he also did Green Lantern, Blade Trinity and the horror remake The Amityville Horror. He knows better than anyone how challenging it can be to make an original movie like Free Guy. 
"Well, I read the script," Reynolds said. "Then I sent it to [director] Shawn [Levy], and the next thing I know, Shawn was in my living room in New York. We were talking about this world and how we could build it, how we can make changes that would make it relevant and speak to the world that we're living in now. It just sort of went from there."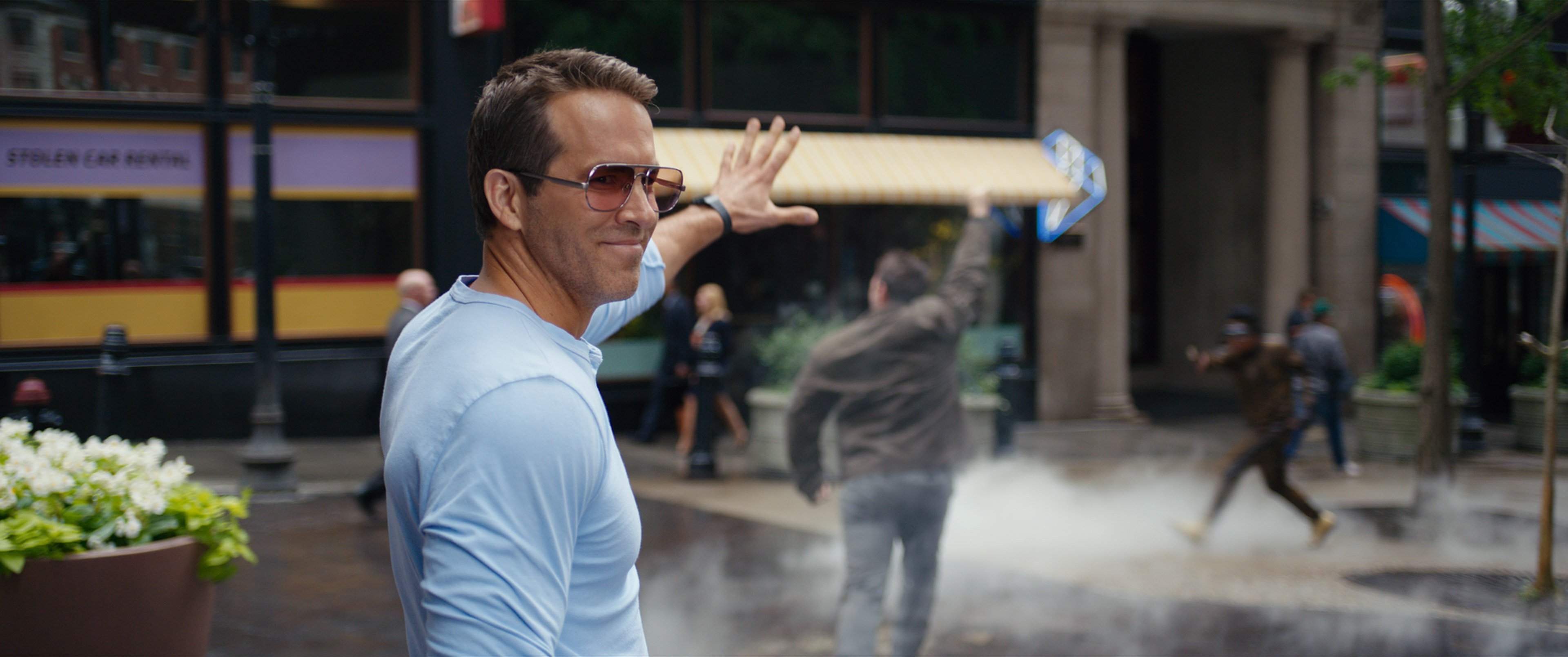 For his part, Levy said the whole attitude of Free Guy reflects Blue Shirt Guy's optimism and naivety. 
The movie is about hopefulness and the preservation of some innocence in the midst of a very cynical world, championing that hopefulness and that optimism," Levy said. "The making of the movie was pretty joyous and fun. And we're just really excited to finally get to share a movie that hopefully has that same fun and that delight and warmth that was on set. Hopefully it's translated to the screen."