Freeform Launched '31 Nights of Halloween' with 'Hocus Pocus,' And We Are Here For It
Looking for something to watch for Halloween? Freeform released its 31 Nights of Halloween, and every single movie on the list is a seasonal must-see. Here are some of our favorites, and how to have a very spooky Freeform Halloween. 
The schedule launched on October 1 with 'Hocus Pocus'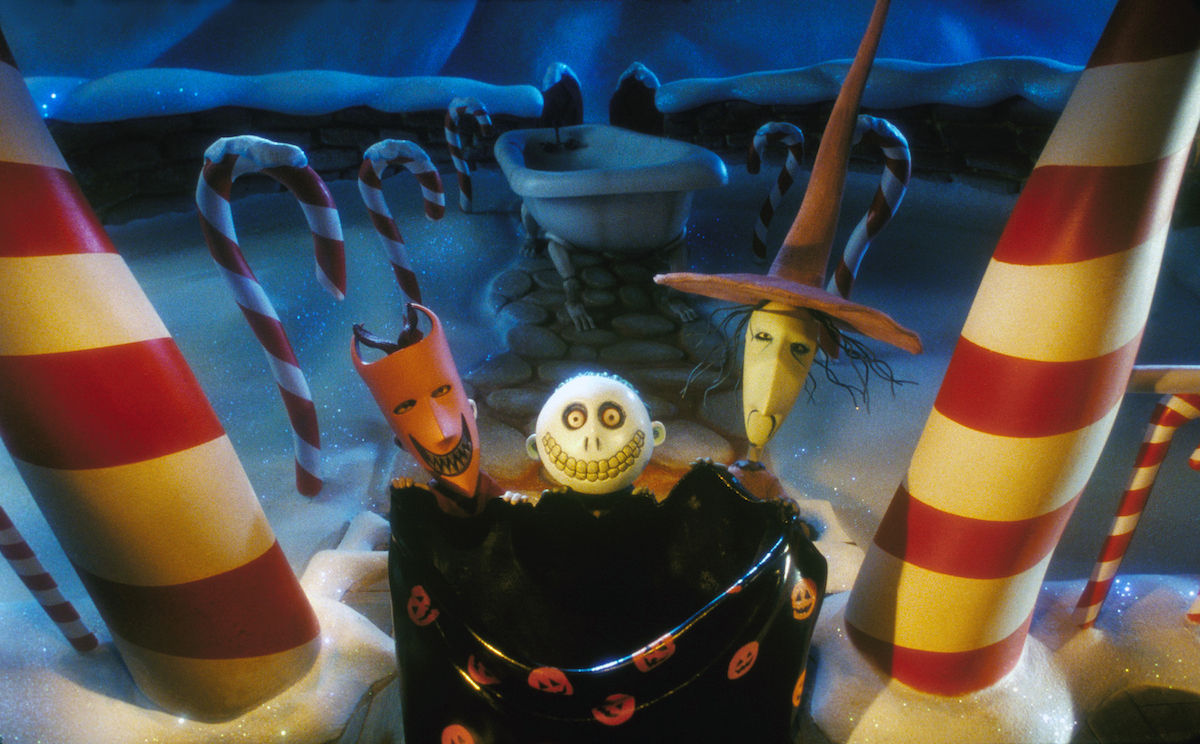 #31NightsOfHalloween launched the highly anticipated schedule of Freeform Halloween movies Friday, October 1, 2021 with an absolute favorite. Hocus Pocus, the Disney cult favorite, leads the entire list. 
The cast of Hocus Pocus is a delight in itself. It stars Sarah Jessica Parker, Bette Midler, and Kathy Najimi, circa 1993. But the movie benefits from its classic take on witches and doesn't come off as dated — despite the anachronistic storyline. The resurrected trio of Salem witches rises again on Halloween night to brew up trouble. 
There is a reason Hocus Pocus is considered a classic among '90s kids. Firstly, the female-centric cast is (sadly) still a rarity among films. Secondly, the Freeform Halloween pick benefits from the nostalgia factor. Kids who watched it as youths continue to love it every year, in the same vein as It's the Great Pumpkin, Charlie Brown. 
And finally, the movie has great casting lore. Leonardo DiCaprio declined a role in the film to pursue What's Eating Gilbert Grape, for instance. But above all, Hocus Pocus is worthy of Freeform Halloween's #1 spot because it's fun. From glittery costumes to classic witch shenanigans, it's got repeatability that doesn't occur often. 
This brings us to the # 2 movie on the list, which airs tonight (October 2) on Freeform's Halloween lineup. 
The Freeform Halloween schedule continues with another 1993 classic
1993, it turns out, was an excellent year for enduring Halloween movies. Tim Burton's The Nightmare Before Christmas was misunderstood in the same vein as Hocus Pocus. Neither film made a major splash, and both arrived the same year. 
However, both endure as Halloween classics. Furthermore, Tim Burton's stop-motion masterpiece crosses into Christmas, making it a rare film that carries fans through three months.  
The Nightmare Before Christmas airs on Freeform's Halloween schedule tonight (October 2, 2021) at 7:15 P/6:15 C. 
#31NightsOfHalloween is a funhouse of friendly spooks and horror movie scares. Deeper into October, the channel scheduled Halloween franchise movies together. Sometimes as many as three or four Freeform Halloween movies will air. So if your kids are Hotel Transylvania fans, or you love the Addams Family movies, you'll want to check the schedule and plan a long night in. 
You can plan your Freeform Halloween movie binge with the official schedule.