French Montana Celebrated His Health Scare With This $1.5M Splurge
Rapper French Montana rose to fame in the early 2010s and became known for releasing popular songs like "Pop That," "No Shopping," "Unforgettable," and "Writing on the Wall." Recently, Montana also made news for doing something quite out of the ordinary: treating himself to a very expensive purchase after being released from the hospital. Read on below to find out exactly what French Montana spent his money on and how other people reacted to it.
French Montana was hospitalized in November for cardiac issues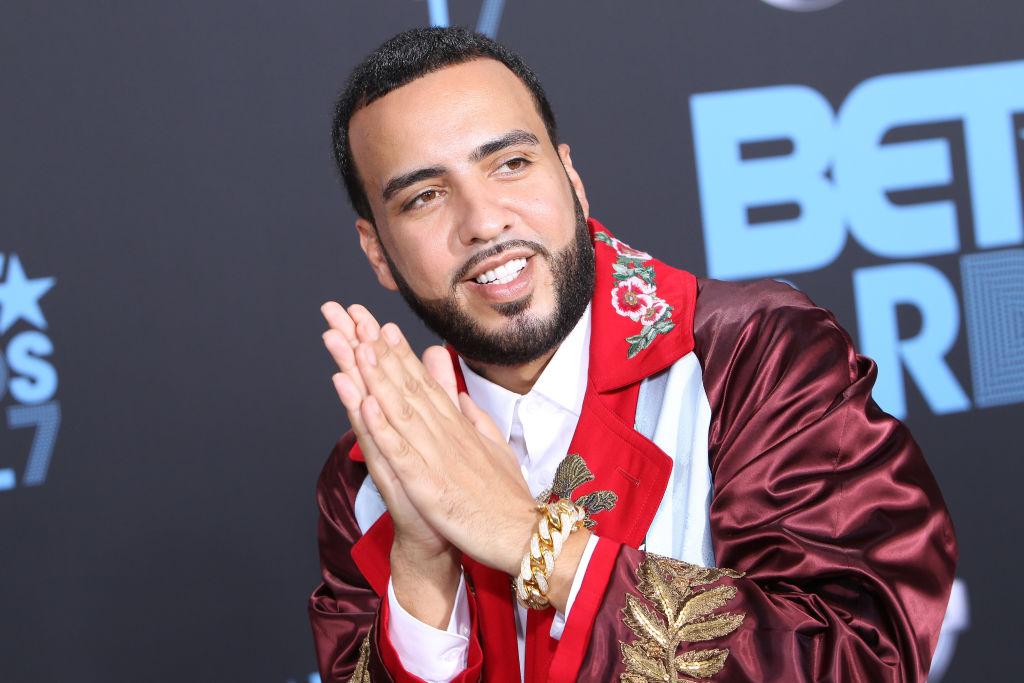 On November 21, it was announced that Montana had been admitted to the ICU for cardiac issues and nausea. According to TMZ, he went to the hospital via ambulance and was given IV fluids.
The cause of his illness could not be determined by doctors, but sources suspected that he "could have been exposed to contaminated food" after traveling to various countries in the Middle East and Europe. The rapper remained there on Thanksgiving as well, and he wrote to followers on Instagram, "Day 9 [thumbs up emoji] send me a plate lol."
There were also reports that Montana's ex-girlfriend, Khloe Kardashian, reached out to him to make sure that he was okay. In any case, Montana was released from the hospital after two weeks.
French Montana bought a $1.5 million Bugatti Veyron after his hospitalization
In late December, Montana revealed that he had bought himself a $1.5 million Bugatti Veyron after his ICU stint.
He shared a video of his new ride on Instagram and captioned it: "FRESH OUT OF ICU WOKE UP IN THAT NEW BUGGATTI!!! LIL GIFT TO MYSELF! FEEL LIKE A BOSS MOVE LIKE A BOSS AND TASTE LIKE A BOSS lol."
The black-and-blue car was delivered to Montana's home in Las Vegas by Wires Only Luxury Car Dealer. The company used a special truck designed to keep the vehicle from getting damaged via transit.
The Bugatti Veyron is known as one of the most expensive cars in the world, with a starting price at seven figures. Although it is pricey and requires a lot of money to maintain, fans tend to love it for its speed and how it pushed the envelope for what is considered a street-legal car.
50 Cent has been throwing shades at French Montana's car
While Montana seems proud of himself to have snagged a Bugatti Veyron, fellow rapper 50 Cent seems to be less than impressed.
After Montana revealed his purchase, 50 Cent wrote a diss to Montana: "That's a 2010 Veyron man, you shoulda just got the Uber app on ya phone," 50 Cent said. "It's 2020 Chiron Man hahaha Put that bullshit back on that truck."
Later on, 50 Cent also posted two videos onto his Instagram account, where he could be heard talking with someone else about Montana's car. The two men seemed to be claiming that Montana's Bugatti was a 2008 model without any modern updates like a USB port.
They also asserted that Montana took out a 60-month loan to pay for the car. In response, Montana posted a photo that shows his black-and-blue car being the 2010 model.
"CONGRATS TO ME 59 lol," Montana wrote in the caption. "IS THIS SUPPOSED TO BE FUNNY ??!! LOL U REALLY MAD IM WAVIER THAN YOU … YOU UNWAVY CREATURE GET YOUR INFO RIGHT SHOW THE PAPER WORK DINOSAUR …YOU DO IN EVERY OTHER CASE YOU RODENT. YOU DONT EVEN OWN ONE …. FRONTIN LIKE YOU GOT ONE U FUNNY 59 !! YOU GOT A LAWSUIT WITH MANHATTAN MOTORS FOR RETURNING ALL THEM CARS YOU TOLD THEM YOU WAS BUYING AND THAT'S BIG FACTS."