Fresh Cannabis Content You Can Binge or Livestream For 420
Whether you live in a state where marijuana use is legal or illegal, you may be aware that today is a "holiday" in the cannabis community. It is April 20 – aka 420 or 4/20 – and the date is recognized as a symbol for weed-related activities and gatherings around the world.
According to Time magazine, the roots of 420 are connected to a set of high school kids from California who smoked marijuana together in the '70s. They met up at a certain spot on campus at 4:20 in the afternoon to avoid getting caught and used the term "420" as a code. 420 was born.
Since live events are canceled, celebrities and companies are finding new ways to tap into 420 vibes. If you're looking for content to stream this year, we're listing TV series, live-streaming events, and music releases (from today or the past) that have to do with weed.
And yes, you can count on Snoop Dogg to be present.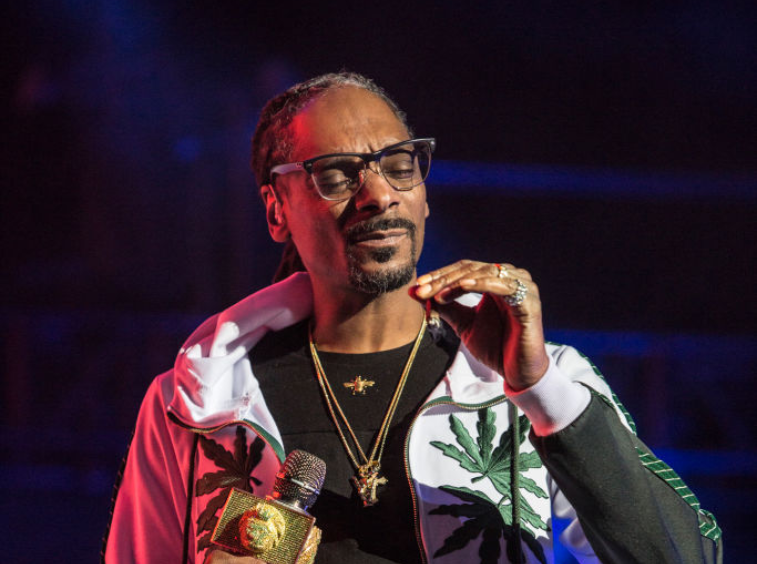 'Cooked with Cannabis'
Released on Netflix on 4/20, this cooking series elevates the edibles game by having three chefs go toe-to-toe in a marijuana-infused competition with three-course meals.
Hosted by Kelis and featuring celebrity taste-testers/judges, the show includes THC-laced food, giggles, and a cash prize. Like the Netflix description says, it's like Chopped meets Bong Appétit.
'Bong Appétit'
In keeping with the food and munchies theme, Bong Appétit is available to stream on multiple platforms. The Vice cooking/educational series has three seasons that can be watched on Hulu, YouTube, Amazon Prime Video, Fubo, Philo, or via your cable provider.
'Grass is Greener'
If you're in the mood for a documentary, Netflix's Grass is Greener explores the history of marijuana in America and its connection to music. Fab Five Freddy hosts this 2019 film.
'The Chronic' is now streaming
Dr. Dre's 1992 debut solo album, The Chronic, is listed in the annals of hip-hop history as one of the genre's greatest. Beginning on 4/20/20, it will be available on all music streaming platforms for the first time.
Snoop Dogg's live DJ set for 420
To celebrate The Chronic's move to streaming, marijuana connoisseur and entrepreneur Snoop Dogg is dee-jaying a live set on 4/20 at 4:20 p.m. PST dubbed "A 420 Smoke-In." He's doing it in partnership with Merry Jane and details for the Instagram Live party can be found on their Instagram page.
Weedmaps virtual concert
Weedmaps has an extensive lineup for its "Higher Together: Sessions from Home" concert. Viewers who are 21 and older can live-stream the set from 12 p.m. to 5 p.m. PST.
Guests include Billy Ray Cyrus, Wiz Khalifa, Ari Lennox, Dave East, Berner, Stephen Marley, Erykah Badu, The Alchemist, Cam'ron, Mike Tyson, and a host of comedians and chefs.  Click here to watch.
Willie Nelson is hosting an online show too
Nelson, a world-famous weed advocate, is entertaining the masses at 4:20 p.m. CST on 4/20 with a variety show. Titled "Come and Toke It," the live-stream event will include appearances from Tobey Keith, Kacey Musgraves, Jeff Bridges, Ziggy Marley, and many more.
Nelson is teaming up with Luck Reunion for the cannabis culture soiree that promises to bring four hours and 20 minutes' worth of quarantine-friendly festivities via Twitch and Facebook. To learn more, visit Luck Reunion's website.